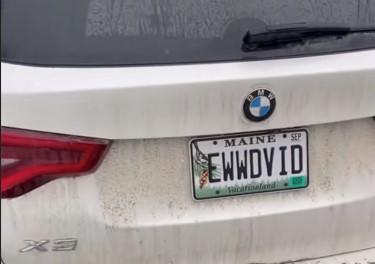 BANGOR MAINE – A woman living in the city that's home to Steven King has gone viral for online drunken order from a show she covets.
Jamie Clark of Bangor posted a tik tok several weeks ago about a time she had too many (white) "claws" and decided to get on her BMV to order some vanity plates of her favorite show,  Schitt's Creek.
In the video, you can see her laughing as she explains this situation while opening her new set of tags that say,  "Eww David"
Since the posting, she has gone viral with 3.4 million views.