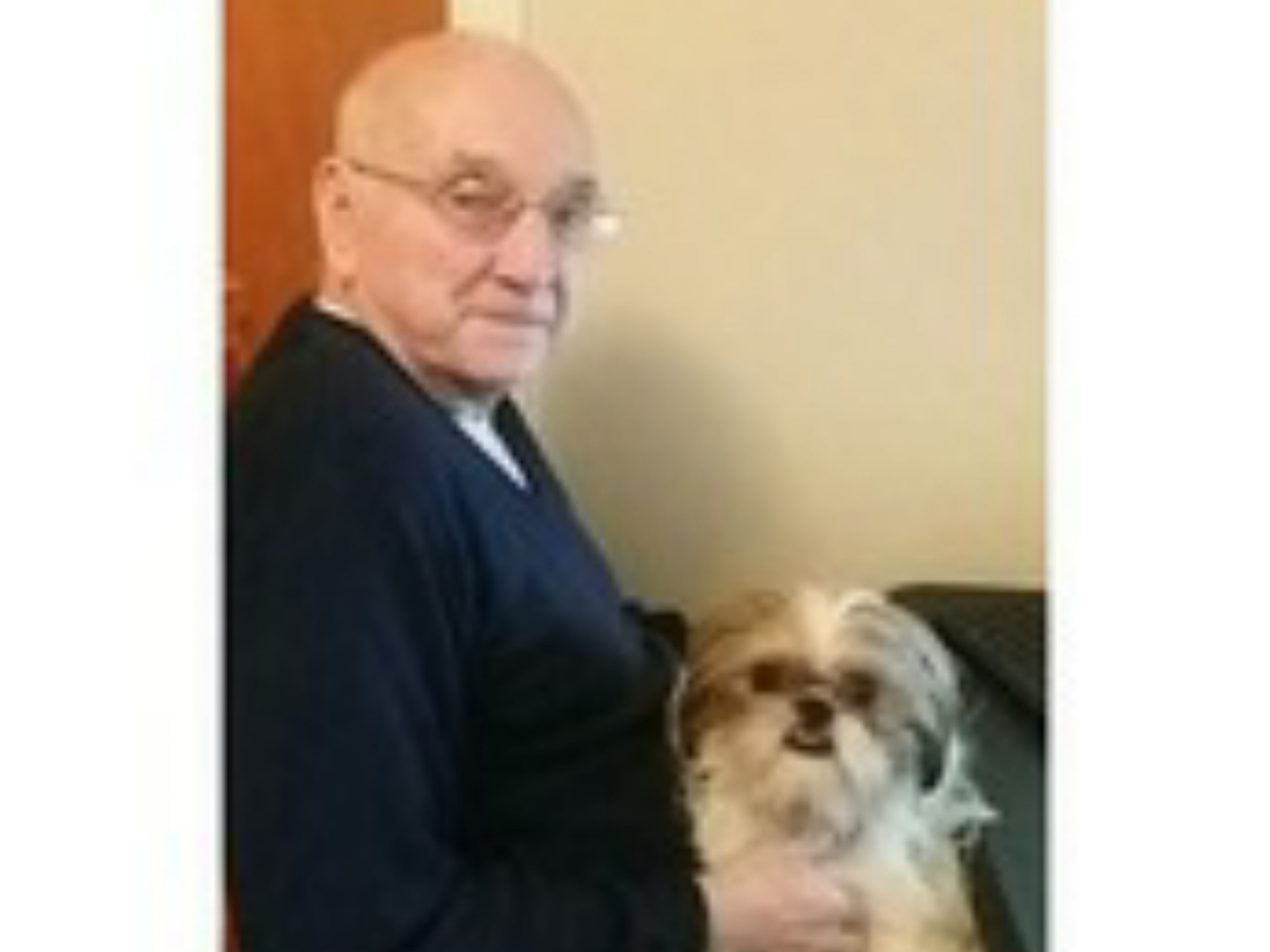 Logan OH- David L. Derr, 88, of Logan, passed away Friday, December 18, 2020, at The Ohio State University Wexner Medical Center in Columbus.  He was born November 26, 1932 in Hocking County, Ohio, son of the late Lester Calvin and Frances Waveline Poling Derr.  Dave was married in 1964, to the late Margie J. Potts Derr.
Dave graduated from Logan High School in 1950 and worked various jobs before entering the United States Air Force in 1953. He was an Airborne Radio Operator with the 1st Air Transport Squadron at Dover Air Force Base in Delaware, flying to all parts of Europe and North Africa. Dave was transferred to Ellison Air Base in Alaska in December of 1955 and spent the next year flying weather recon over the Bering Sea and the Arctic Ocean.
After being discharged from the military, he briefly went to Ohio University and in 1958, was employed by the Logan Clay Products Company as a Cost and Inventory Accountant for 23 years. For the next 8 years, Dave worked as a self-employed public accountant and tax preparer. In 1989, he was employed by Tri County Joint Vocational Schools and the Small Business Administration to teach small business management and offer classes and advice to new and existing businesses. He retired in 1995 and continued to operate accounting services and tax preparation.
Dave was a member of St. Matthew Lutheran Church, member and President of the past Hocking Hills Country Club, two-time President of the Logan Jaycees and two-time Key Man Award Winner, long time treasurer of the HVCH Golf Tournament, worked on the Christmas lights for many years, was a Pony League and American Legion baseball and flag football coach and was a member of the Logan Moose Lodge and the American Legion Post #78.
Dave is survived by his daughter, Susan Lynn Derr Huddy of Logan; grandchildren, Lynsi Elizabeth Huddy and Nicolas David Huddy, both of Logan; sister, Myrna (Jerry) Gabriel of Logan and brother, Gerald L. (Connie) Derr of California.
In addition to his parents and wife, he was preceded in death by his son, Michal David Derr and infant daughter, Lisa K. Derr.
Funeral services will be held 11 a.m., Tuesday, December 29, 2020, in the Cardaras Funeral Home, 183 E. Second St., Logan, with Rev. Thomas L. Gates II officiating. Interment will be in Oak Grove Cemetery, Logan, with military graveside services being conducted by the Hocking County Honor Guard. Friends may call at the funeral home on Monday, December 28, 2020, from 2 p.m. to 4 p.m.
The family suggests memorial contributions be made in memory of David L. Derr to the Hocking County Humane Society, 36960 Hocking Drive, Logan, Ohio 43138.
Please sign his online guestbook at www.cardaras.com