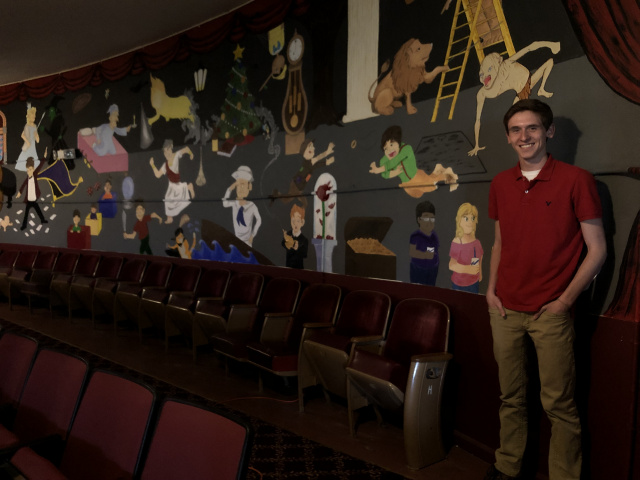 CIRCLEVILLE – When they enter the Roundtown Players' auditorium, audience members will be greeted with a refreshing addition to the theatre's atmosphere. Logan Elm Senior Holden Evans took on the outstanding venture earlier this year. According to Evans, he was required to complete an artistic project for The National Arts Honor Society. Influenced by RTP's recent celebration of their 50th Anniversary, Evans was inspired to create something that reflected RTP's history, highlighting many of the memories and productions that have passed over the RTP stage in the last semi-centennial. Evans approached the RTP board last November about the idea . He presented a rough sketch of ideas, eventually compiling into a sketch of the mural as it is now. According to Evans, "I made several drawings of different ideas/concepts, eventually settling in a replica of the stage with its red curtains. I wanted to include different characters from various shows over the 50 years. We started with priming the wall, having to fill in chipped parts and get a base white coat. After that, my dad and I used a laser grid to mark lines, and copy the original drawing to the wall. After the penciling was done in mid-January, I had help from my family every day Monday through Wednesday painting.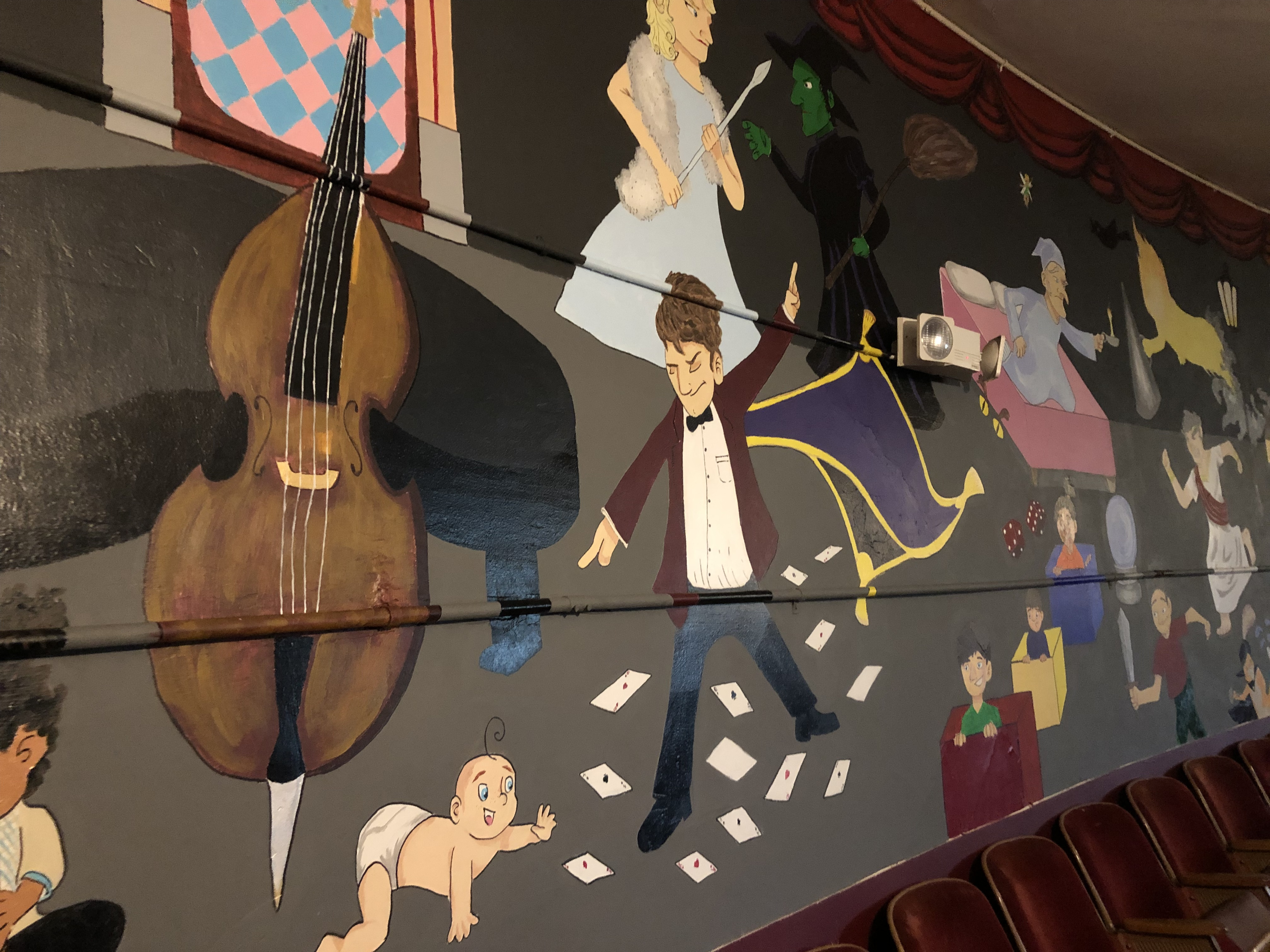 It took from start to finish, late December to end of February. We had probably over 300 some hours combined between my family and friends."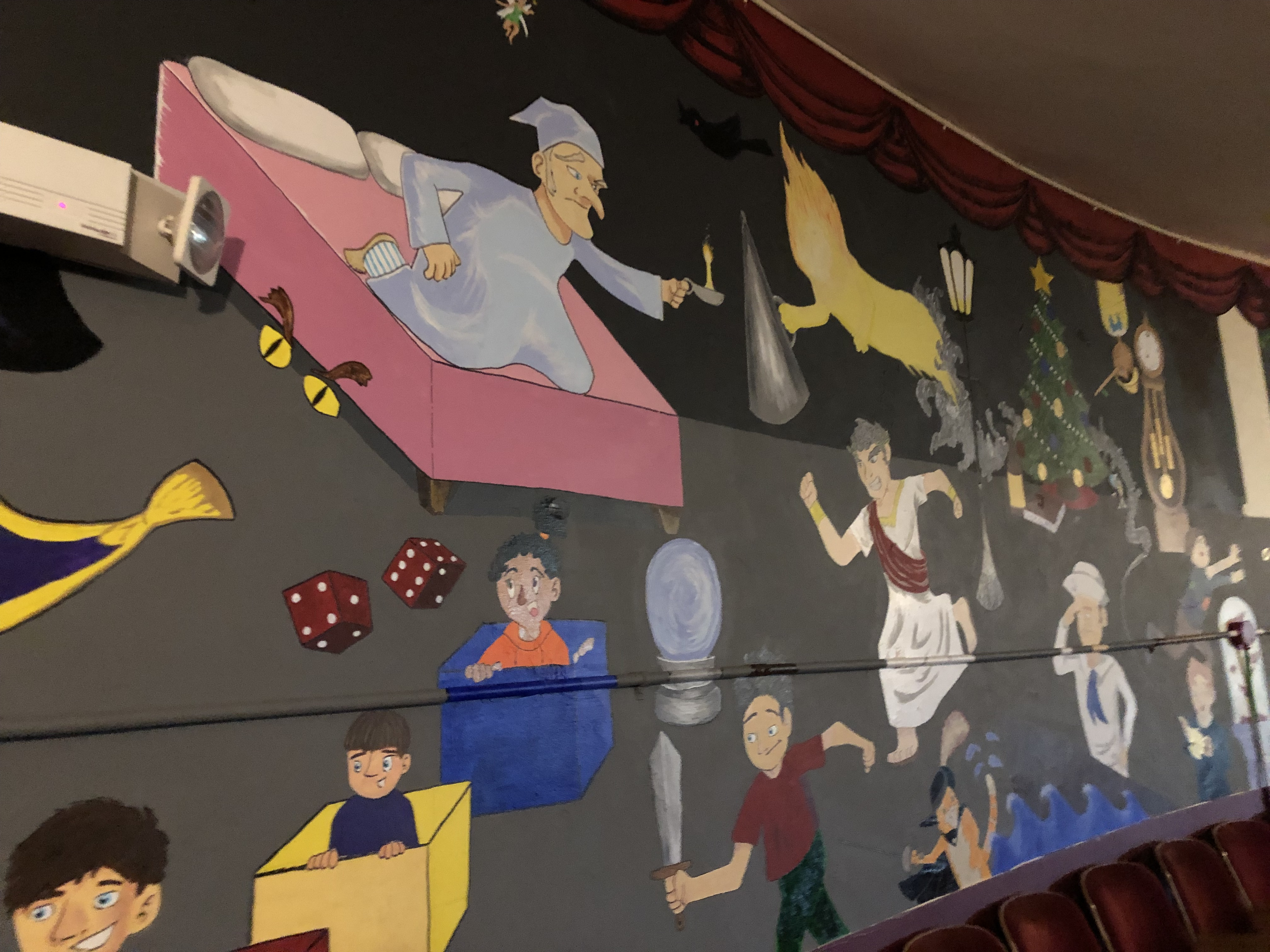 In regards to The National Arts Honor Society, Evans said, "It is very similar to national honor society, but you must have certain artistic requirements and a 3 point some GPA. It's beneficial to students after graduation. It's a nationally recognized association."  Per www.arteducators.org, "Founded in 1947, the National Art Education Association is the leading professional membership organization exclusively for visual arts educators."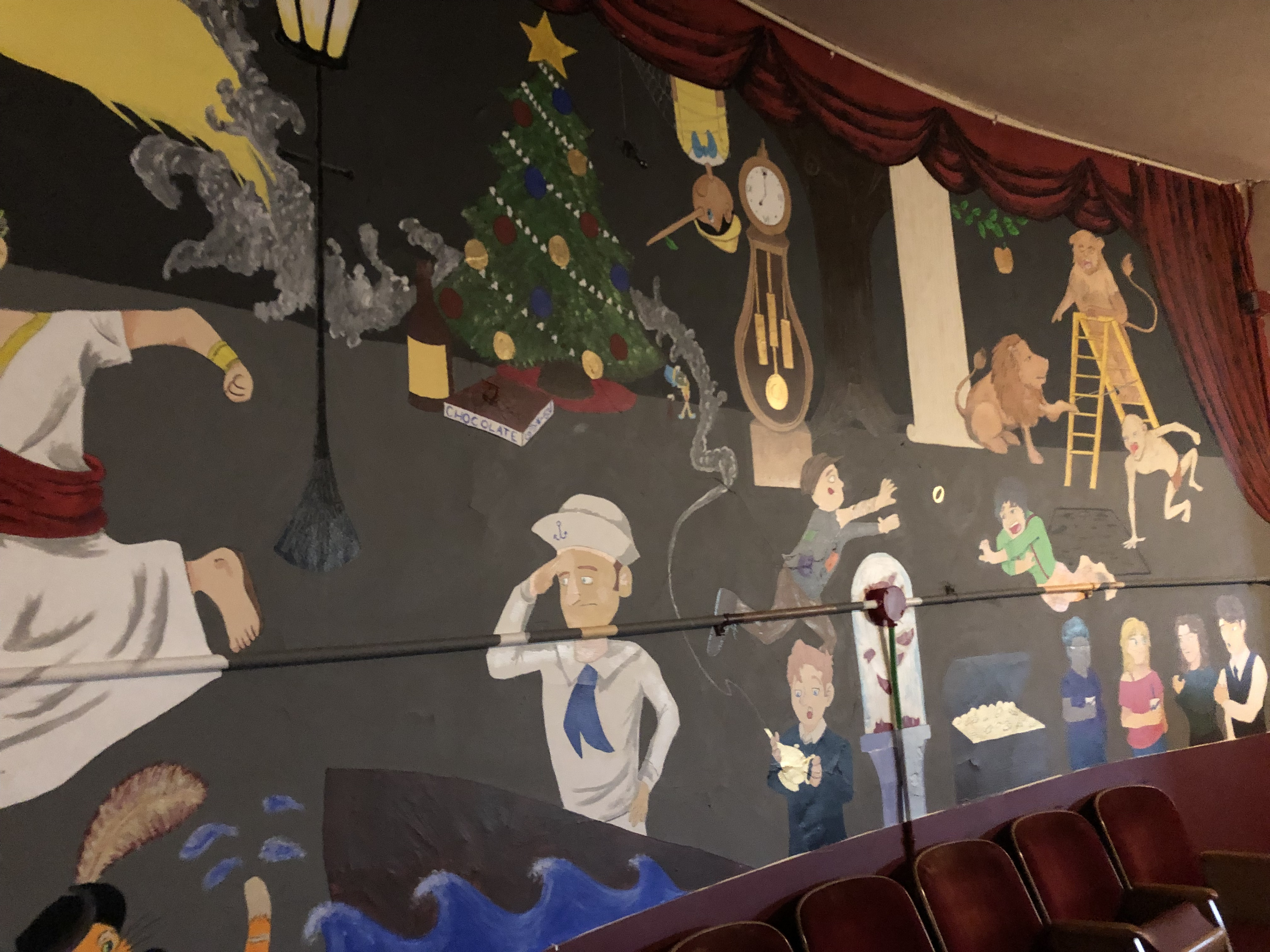 When not participating with RTP, Evans enjoys track, choir, and drama. He will be attending OU-Athens, focusing on a BFA in Theatre.