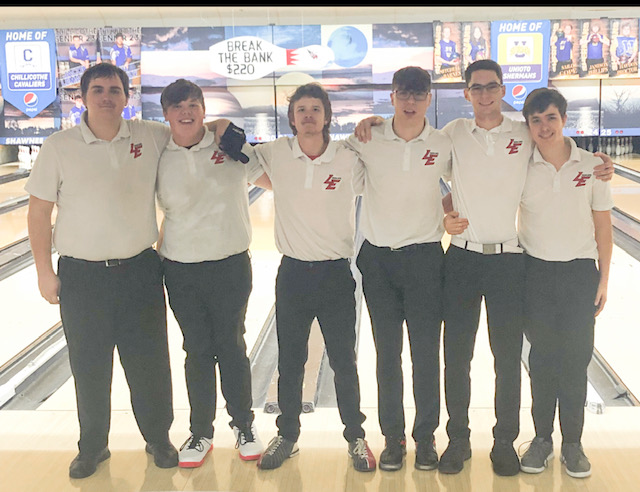 Circleville – The Braves win over the Tigers in First Capital Conference action at Shawnee Lanes Tuesday evening.
The Tigers won game one but could not hold the lead. Braves rolled past the Tigers in game two to win the match 1599-1484.
Lance Berard led the Braves with a 381 two-game high series. Matt
Fullen contributed with a 341.
The Braves will host the Wellston Golden Rockets on January 17 at Shawnee Lanes.