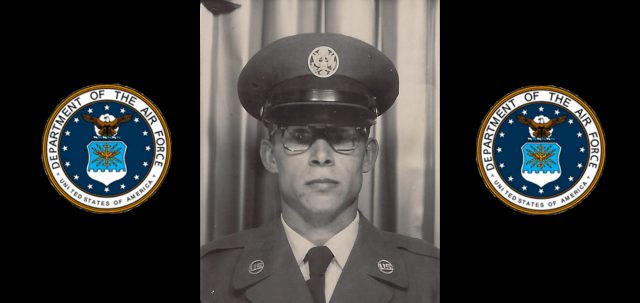 Lockbourne OH- Larry E. Brady, 84 of Lockbourne, OH passed away on Wed. Nov. 13, 2019 at Woodside Village in Mt. Gilead, OH.  Larry was born on April 20, 1935 to the late Maggie (Duckworth) and Thomas Brady in Akron, WV. Larry was a graduate of Sutton High School and served in the U.S. Airforce from 1954-1981 during the Vietnam War. He retired from DFAS and enjoyed traveling with his wife Barbara.    
Besides his parents, Larry was preceded in death by his wife Barbara Ann (Sadler); sons Dan Brady and Clifford Brady and a daughter-in-law Barbara Jo Brady.
Surviving are son Jeffrey Brady of Radnor, OH; grandchildren Kayla, Cloe, Sierra, Thompson and Maggie; great grandchildren Mary, Owen, Kelli and Paislee; sister Catherine (Randall) Butcher of Gassaway, WV.
Visitation will be from 5-8 p.m. on Monday, Nov. 18th with Funeral Service at 11:00 a.m. Tuesday, Nov. 19th at Oliver-Cheek Funeral Home, 420 W. Main St. Ashville, OH 43103 with Chaplain Jim Ferrell. Military Service with AMVETS #2256 at Reber Hill Cemetery will follow.
Online condolences at olivercheekfuneralhome.com