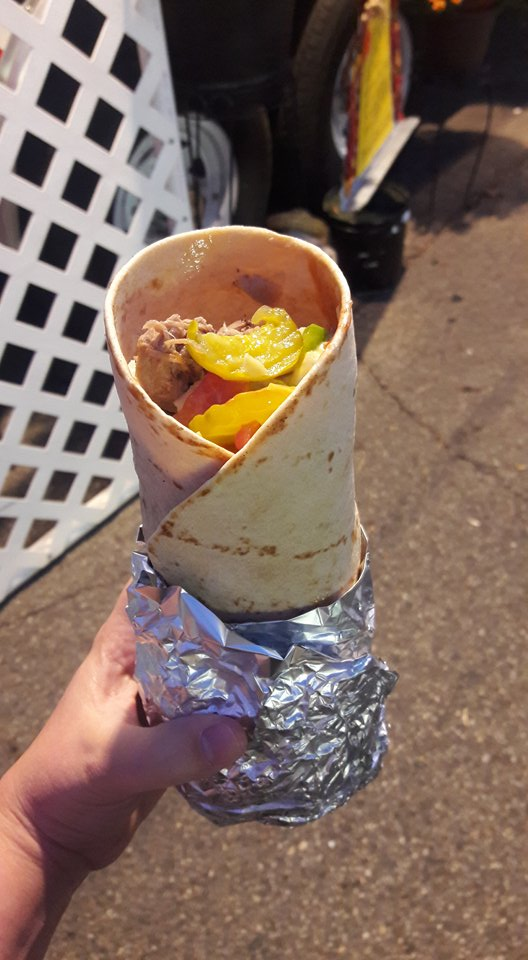 Who's in for another chance at more free food? Fantastic. Allow me reintroduce you to my all time favorite food booth.
Sue Terre's Food Affair would be the one stop I would utterly insist upon if there was just visit you could make at The Pumpkin Show.
I fell in love with the enormous and outrageously delicious pulled pork burrito when I first stopped at the food booth a few years ago.
They use fresh meats from local butchers, and the quality absolutely comes through in the taste. There's a vast array of toppings to smother your burrito with, plus 3 sauces that you can choose individually or combine (BBQ Ranch, anyone?). It's a great way to create a real and filling meal and skip deep fried snacking.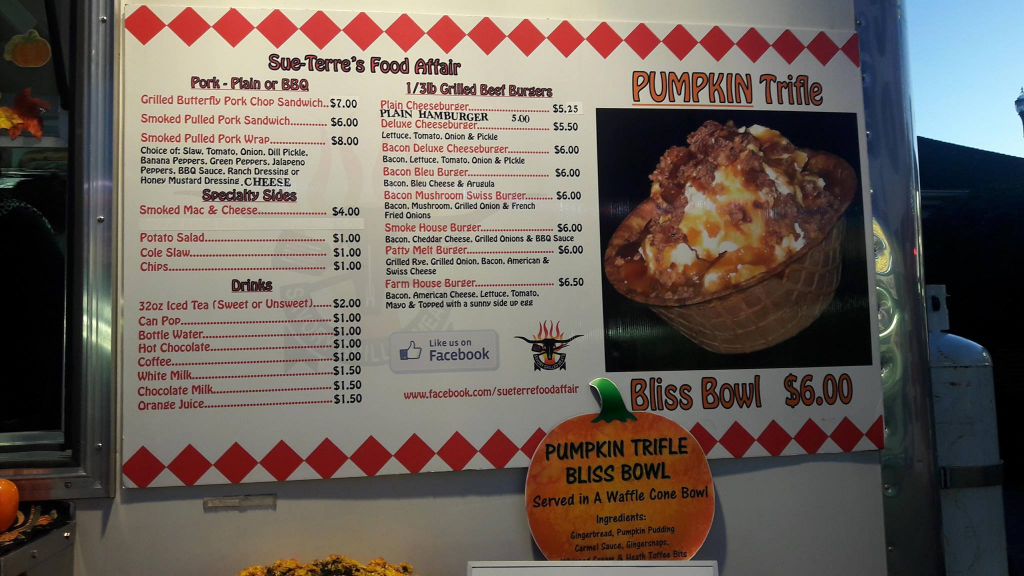 Sue Terre's also has gourmet burgers and made from scratch sides. They even serve breakfast beginning at 7:30 AM (check the delicious menu!) – you can beat the crowds to Pumpkin Show and get an incredible meal to start off your day.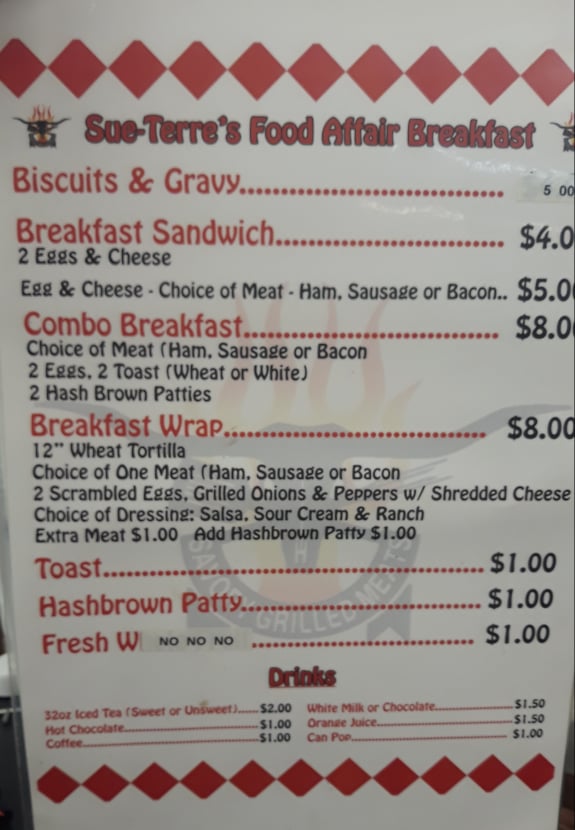 Also worthy of mention is their show-stopping
Pumpkin Trifle dessert to complete your order. Sue makes the gingerbread homemade, and layers pumpkin pudding, caramel sauce, and whipped cream on this drool-worthy treat.
The husband & wife duo of Sue Terre's Food Affair began their business 8 years ago. They love to do local events and support their community. Their incredible menu is all made to order. Their booth is located on Watt Street during Pumpkin Show.
***Check our Facebook post for a chance to win A Free Pulled Pork Burrito & A Drink!