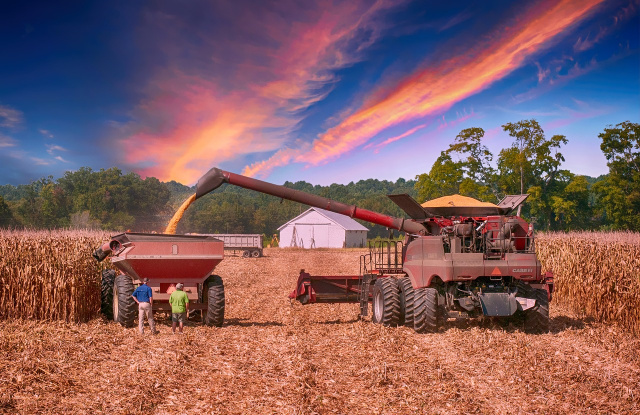 WILLIAMSPORT – Metzger insurance is looking to give back to the farming community during one of their times of need.
Local farmers have begun the harvest season, the average speed of a combine is about 4 miles per hour while harvesting and farmers have thousands of acres of land of corn or soybeans to bring in. This means 14 to 16 hour days of running to make sure the crops are harvested before adverse weather sets in.
"Sometimes these farmers are not stopping for lunch or even dinner and that's why we are doing this," said Metzger Insurance, I was raised on a farm I know what harvest time looks like. Farmers are what provide the food you buy at Kroger, that food comes from them in some way. We feel they don't get enough appreciation for what they do."
The agency says it teamed up with Western Reserve Group and they are bringing in Underdogs food truck to provide the meals.
"Its grab and go for the farmers because we know they gotta get back to work, if you cant come yourself send a farmhand, wives, someone whos working and we will get you fed."
The event will happen on October 13, 2021, at 404 Mill Street in Williamsport come as you are, no RSVP is required.