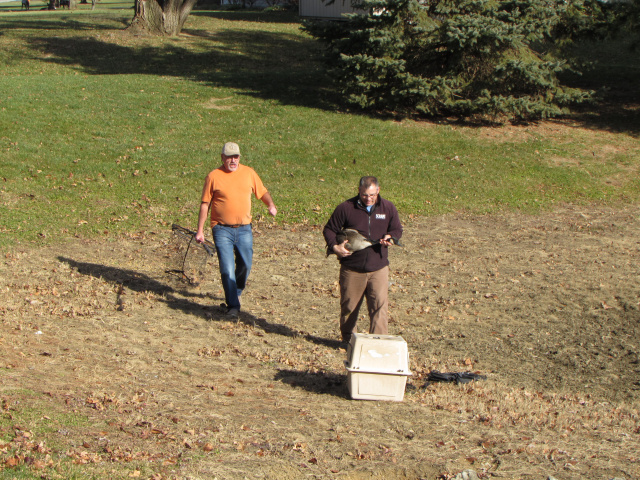 CIRCLEVILLE – A Local Couple contacted Sciotopost on December 20 and asked if we could help find a answer to a problem they were having.  A Canadian Goose somehow became injured and the couple was having difficulty finding help for the bird.  The bird named "The Christmas Goose" by the couple had found sanctuary in a small pond in Heritage Ponds Development located off Walnut Creek Road in Circleville close to the Couples home.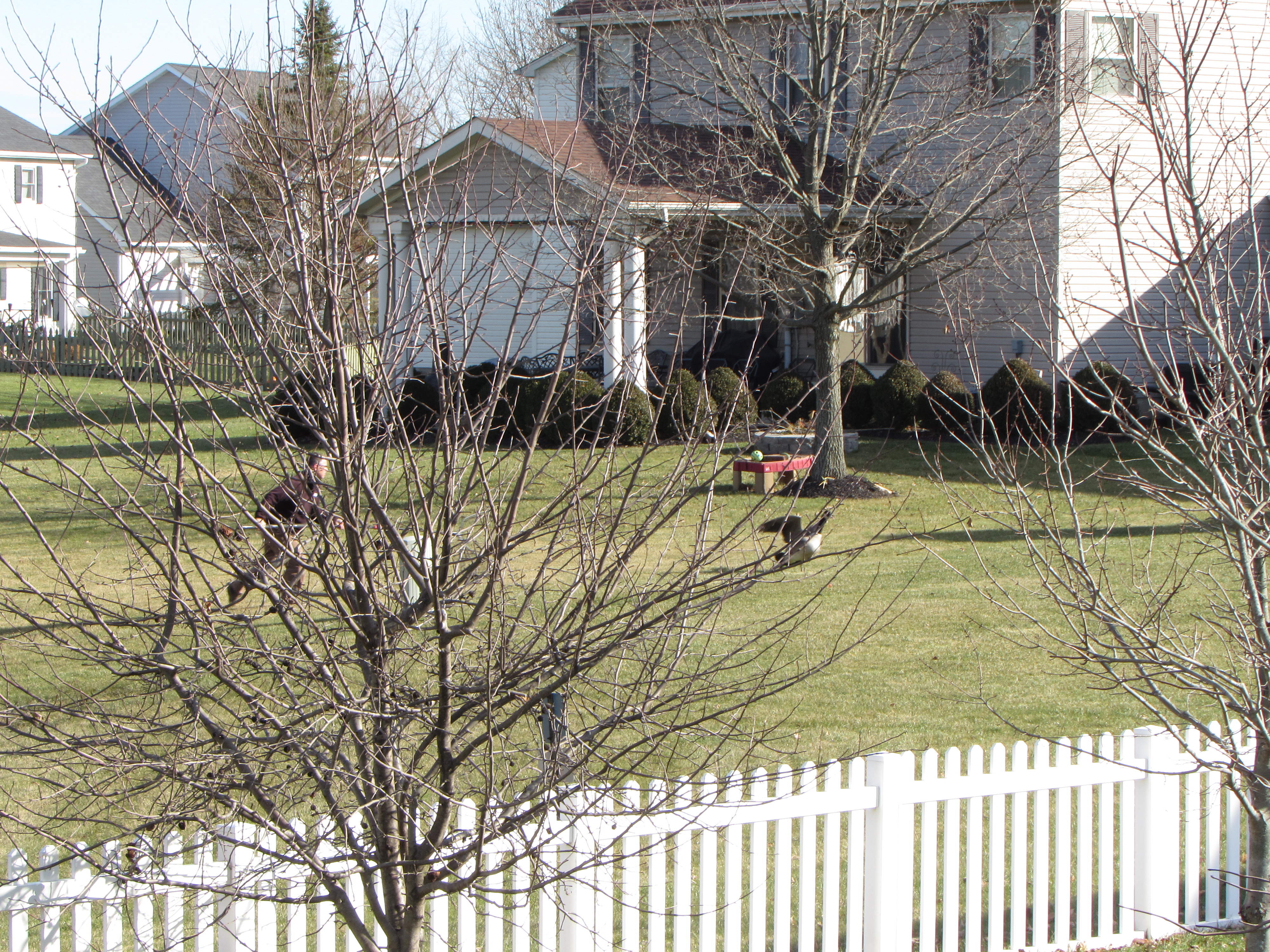 Desperate for answers to aid in the suffering of the injured bird the couple contacted local authorities. "I called ODNR this am, approximately 8:30 am and was transferred to the voice mail of the Pickaway County Wildlife Officer,Josh Elster, 614-902-4219.  I left a voice mail.  No response.  I called the Circleville Police and the dispatcher said they could not help.  I asked her to call Josh Elster as well as and she said she would.  I called the Governors Office to not available," said the couple.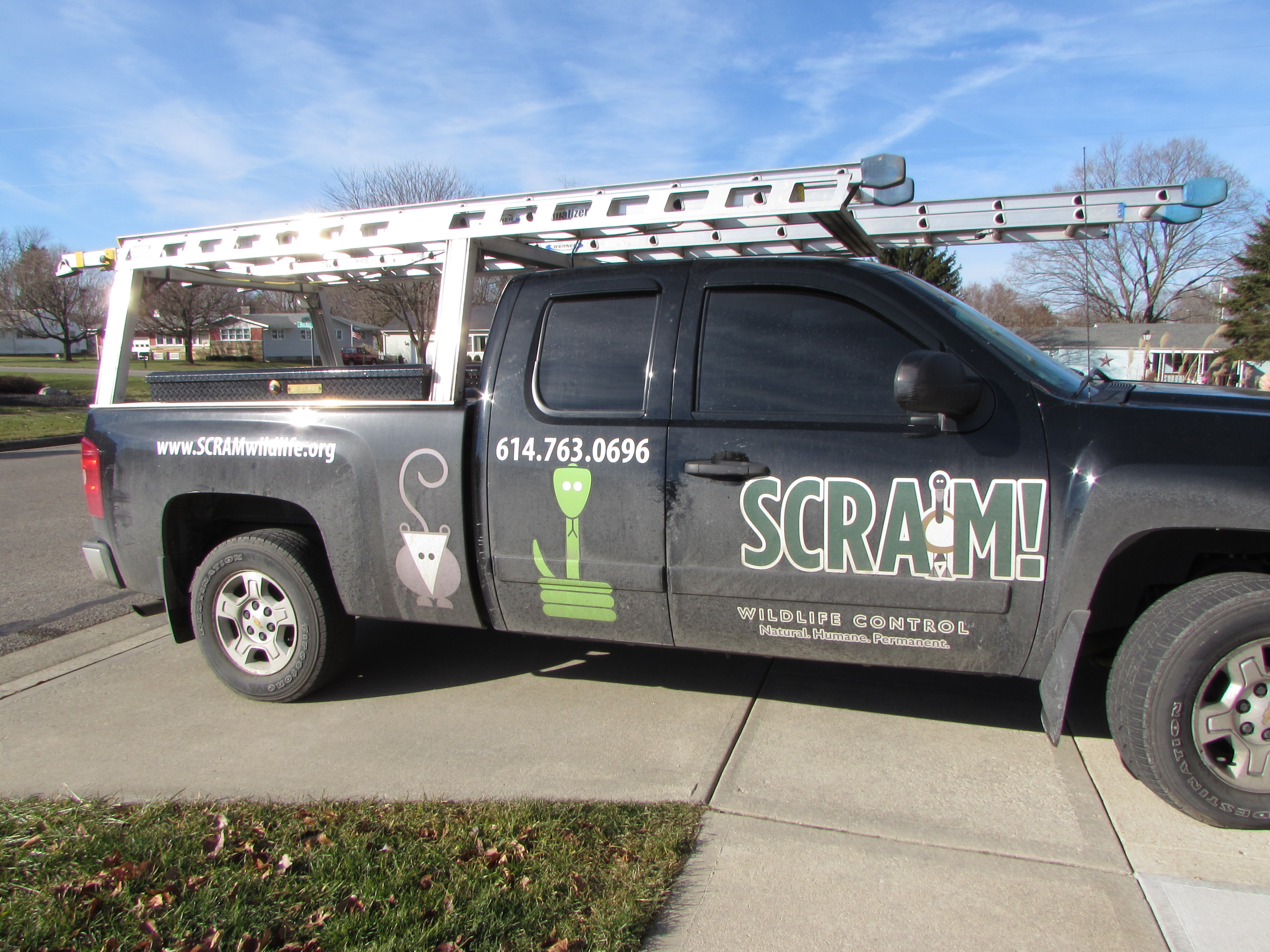 24 hours later no call back the couple started digging into the internet for more answers. "The goose is there and alive.  Appears weak still.  I am going to try to reach the wildlife center/SCRAM this morning and see what they recommend.  I found this organization on the internet this a.m.  I'm frustrated with ODNR, what a waste of tax dollars," said Couple.
- Advertisement -
"I called SCRAM who is associated with the Ohio Wildlife Center.  For a fee of $125 he will come and try to capture the Christmas Goose and transport to the Ohio Wildlife Hospital in Columbus, Ohio.  I will gladly pay the $125.  I had to call Rockford, Bob Yocum ( I think that is how you spell his name) and get permission and Adam from SCRAM has to call Rockford as well since it is their property.  Bob said is was fine.  It is still alive and I pray he can capture it.  He will call me when he is on his way, he said probably around 11 a.m," said Couple.  According to the couple SCRAM showed up around 11 am and captured the bird and transported it to Ohio Wildlife Hospital.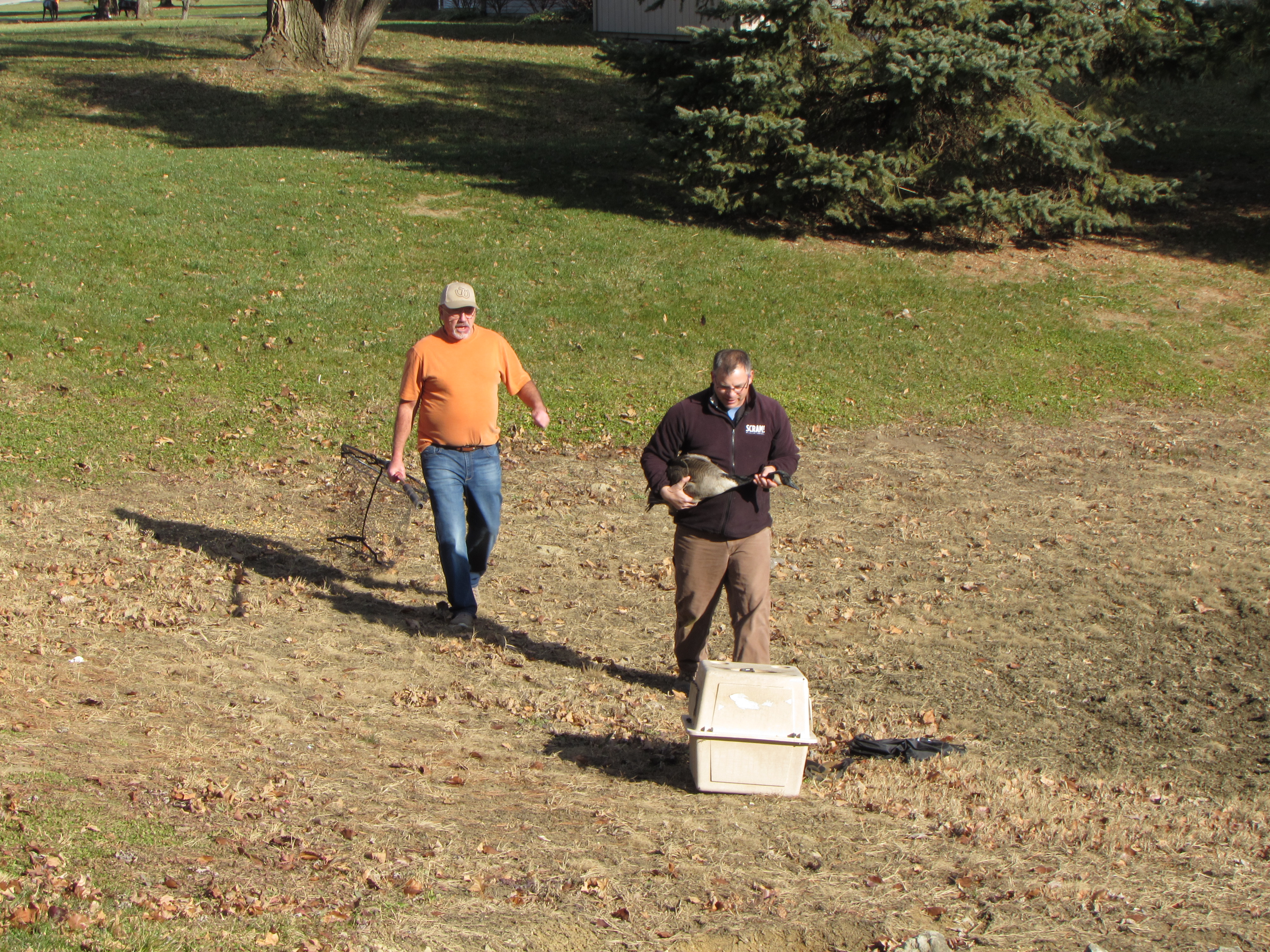 In closing the couple wanted to make a statement. "I don't need recognition, I just wanted the goose to be either safe or euthanized and we could do very little as the goose was Federally Protected and we live within the city limits.   It is disheartening when you cannot get assistance from ODNR, the Pickaway Wildlife Officer and to this date, he has not returned our call or visited.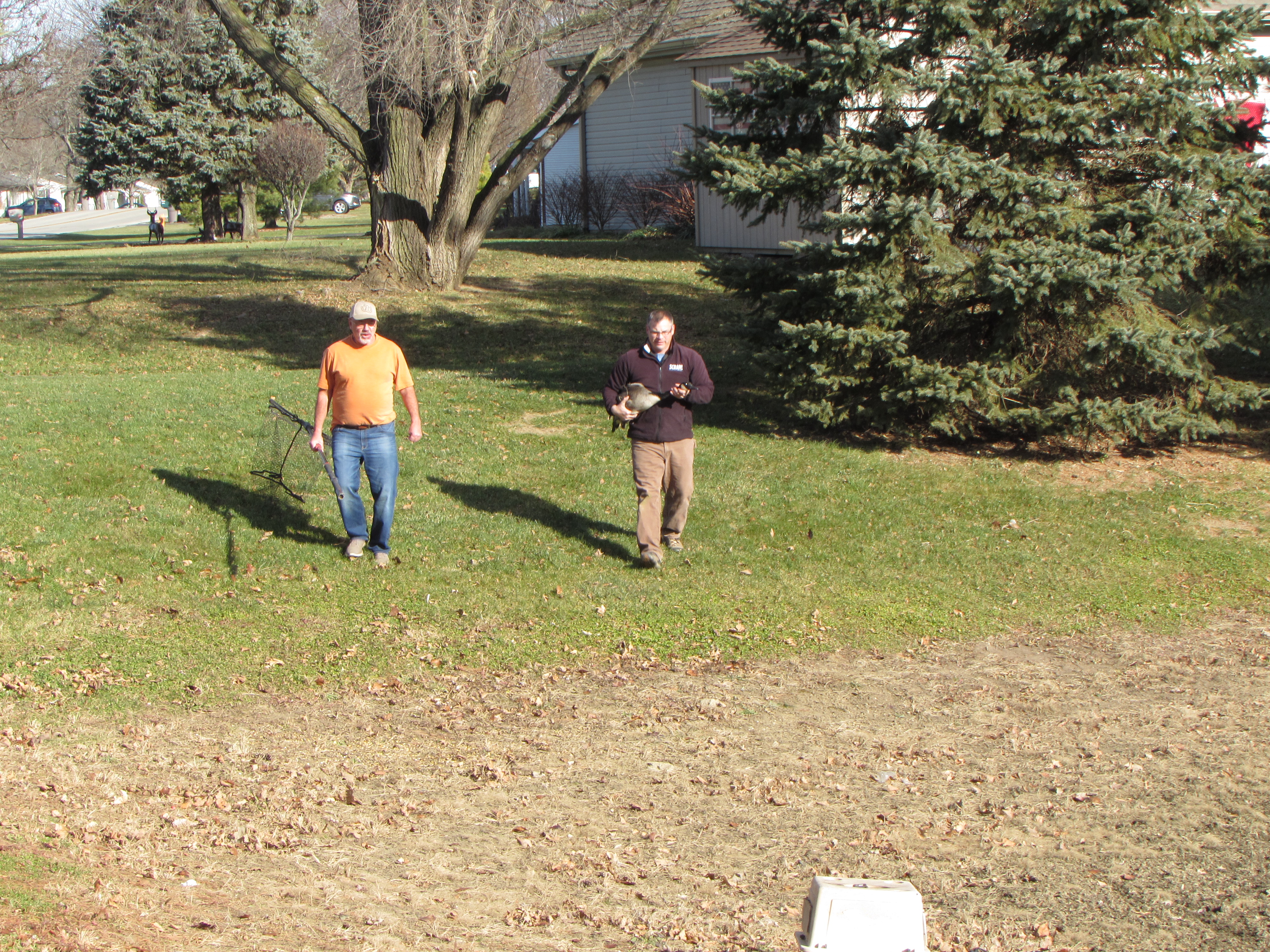 I am very pleased with the  Ohio Wildlife Life Center who responded within hours, capturing the goose and transporting to their hospital facility for evaluation and treatment.  There is a fee and I was willing to pay it but the fee could be problematic for some which is understandable .  It would be nice if the City Of Circleville would develop a protocol for injured wildlife as I did call CPD and was informed they could not assist.  Possibly, even the county would consider reviewing the issue.
I was extremely happy that the Scioto Post who was willing to help and support with the effort when all else, failed.
In addition, the Ohio Wildlife Center,  if and when  the goose is released, will notify me.  Release will be in the township it was rescued in."
Merry Christmas!