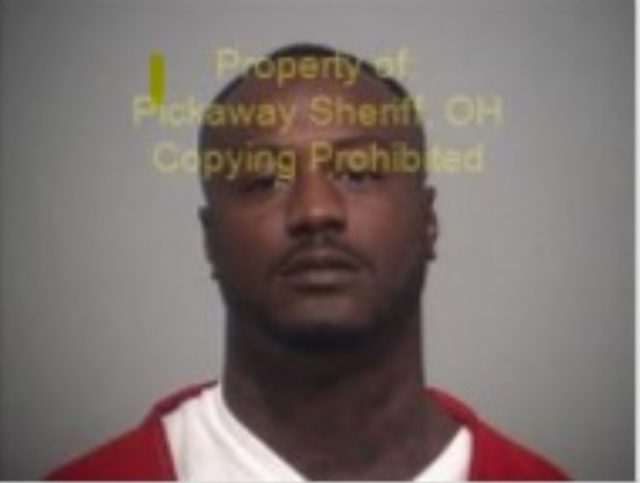 CIRCLEVILLE – A man will spend almost a decade behind bars after being caught with drugs for sale in Circleville.
According to the police report Kejuan Long 31, was arrested for selling Methamphetmine and Heroin in the city.
Police started watching Long in October 19th of 2019 when a source told police that Long was selling out of a home located at 333 Walnut Street in Circleville. Police observed the suspect come and go from the location and Officer Morningstar was able to make a stop when Long failed to use a turn signal when he turned into an alley.
During the traffic stop Morningstar used his K9 Harry to do a free air sniff around the vehicle and the dog alerted the presence of drugs. Upon searching the vehicle Officer Morningstar found a loaded 40 caliber Taurus hand gun and beside it were two baggies of what police determined was 6 grams and 4.6 grams of crack cocaine. Also in the car was a female who was also found to have drugs in her possession another 3.5 grams of crack cocaine that she said, "Kejuan gave to her to hold." All drugs were packaged for sales. Also inside the car was 3-year-old child.
Police who already had suspicion and proof of drug sales obtained a search warrant for 333 Walnut street and found a set of digital scales on the kitchen table, next to the scale was baggies, and in the bedroom police found 44.8 grams of white powder with more scales.
Today September 2, 2020 Long was found guilty by Pickaway Common Pleas Court of having Weapons under disability, aggravated trafficking in drugs, possession of cocaine. He was sentenced to 6 to 9 years in prison and 505.00 forfeiture of cash that was found on him during the search.