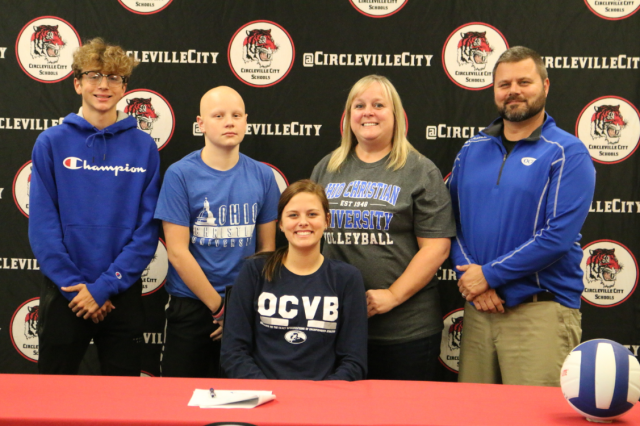 Circleville City Schools – On Tuesday, Circleville High School senior Alli Nungester signed her national letter of intent to study Business Management and play volleyball at Ohio Christian University next fall.
At the conclusion of her senior year at Circleville High School which wrapped up this October, Nungester had a break out season on her way to being named 2019 2nd Team all-Mid State League and Honorable Mention all-District.
Alli also played club volleyball through high school for Southern Ohio Volleyball Club.
"We love to watch her compete at why she loves and to have 4 more years of that is a blessing. Her desire, passion and will to win and make others around her better is so fun to watch and be a part of!" Said Mom, Dad, Kaleb, and Kole love you Allibug!
Circleville City School District (CCSD) is a public education institution serving the City of Circleville in the county seat of Pickaway County in south-central Ohio. The district proudly serves approximately 2,200 students annually in a PK-12 setting at Circleville Elementary, Circleville Middle, Circleville High School, and through the Circleville Digital Academy. To view the CCSD Quality Profile, please follow through to the link provided (here).