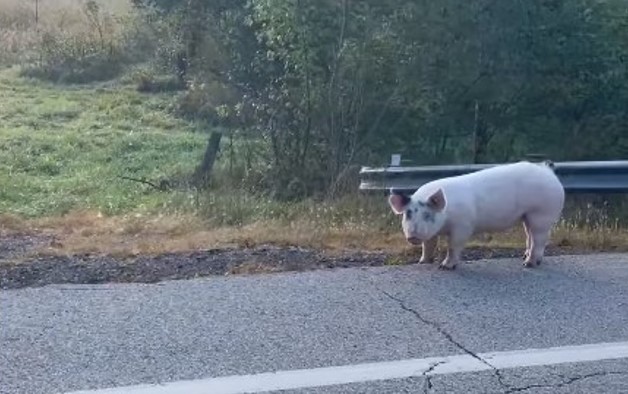 LANCASTER – A little piggy got lost going to the fair this morning and a local woman worked to find his family.
According to Jessica Barnhart on her Facebook post, she encountered a friendly pig on 664 this morning that she figured fell off a truck on the way to the Fairfield county fair.
When she pulls up in the video he seems super friendly to people, obviously a lost pet.
Jessica states that Marion Township took possession of the pig and then she went to the fairgrounds in an attempt to locate the pig's family. Shortly afterward the family was found and the pig was reunited.
You can see the encounter here: https://www.facebook.com/jessica.barnhart.9250/posts/609420393416909