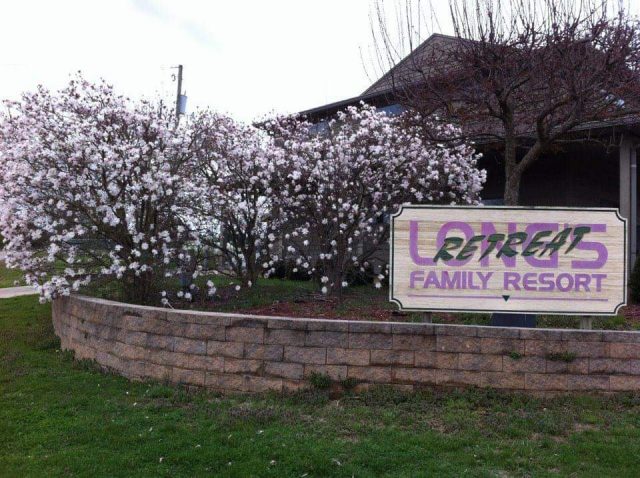 Latham OH- In an open social media post to it's valued customers, Long's Retreat announces new operation
"To all of our campers and guests—
2020 is our 50th season as a campground, and while we had hoped to celebrate this, apparently COVID-19 had different plans! We know this year has been difficult so far for many, and we want to extend our well wishes to each and every one of you during this crazy time.
We have been preparing for our eventual opening (once we received word from the Governor's Office and Ohio Department of Health) by creating and implementing new health and safety plans for our park.
We have had to look at the big picture and how our park is impacted on busy weekends and holiday times. Most importantly, because we are family owned and operated, we have had to re-evaluate what our future looks like.
BEGINNING MAY 2, 2020:
*Overnight campers are not permitted in Ohio campgrounds by order of the Governor and the ODH. For the health and safety of our families, team members, and guests, we feel it is best to permanently discontinue overnight camping and move exclusively to long-term stays with the exception of our cabins and camper rentals.
In short, we will no longer offer campsites for overnight guests, this year or in the future. CABINS AND RENTAL RESERVATIONS will remain valid, but please note #2 below. We will miss many of our frequent overnight travelers and this has not been an easy decision for us to make, but please know that we will have information coming soon about possible monthly and seasonal campsites.
We will continue to offer all of our recreational attractions (swimming, waterslides, go karts, etc) to day guests, WHEN they are permitted to open.
*For our pre-established/pre-determined "SEASONAL" (permanent campers), we will be open starting MAY 2
WITH THE FOLLOWING MANDATED HEALTH AND SAFETY PRECAUTIONS:
1. ALL of our public access points, including playgrounds, basketball/volleyball/tennis courts, shelter houses and Oasis will remain temporarily closed. You will only be able to camp and use facilities in your own units. We are also not permitted to allow group activities. VISITORS are NOT permitted.
2. ALL of our other activities—the Beach, waterslides/boat dock, go karts, mini golf, Kiddie Area, Oasis, etc. will remain temporarily closed. (Note: this is typical for May, so no surprise here!) We do not know yet when we will be permitted to open these areas, so we can't tell you. When we know, you'll know.
3. We ask that you PLEASE respect our staff in the Office by following the social distancing guidelines of staying 6 feet apart from us, and using proper mandated protections-masks, hand sanitizers, etc.
4. You must abide by the rules of distancing yourself at least 6 feet from anyone else who does not live with you at home, and congregate in groups of less than 10. Remember that visitors are not permitted.
We must all do our part to stop the spread! We are asking for your help, because we want to have the safest and healthiest season possible!
If you have questions, please email us at [email protected], message us on Facebook or give us a call at 937-588-3725.
As always, we appreciate your understanding and support."