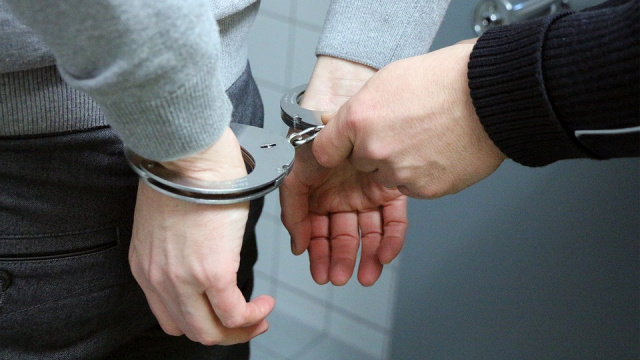 Aden Abdullahi Jama, 20, of Reynoldsburg, was arrested this afternoon at Chicago O'Hare International Airport by United States Marshals and HSI agents. Jama had purchased a flight leaving at 12:35pm for the country of Turkey.
Fazsal M. Darod, 23, of Columbus, was arrested in the early morning hours of July 7 outside his residence in Columbus by the United States Marshals' Southern Ohio Fugitive Apprehension Strike Team.
Both men are charged with aiding and abetting a bank robbery and aiding and abetting the use of a firearm during a crime of violence.
According to affidavits filed in support of criminal complaints, on July 6 at approximately 2:13pm, Jama, Darod and a third suspect allegedly stole a black Porsche SUV from Byer Imports Car Lot on North Hamilton Road in Columbus.
The defendants then allegedly participated in a robbery at approximately 4pm at the Fifth Third Bank on Hilliard Rome Road in Hilliard. An armed suspect stole thousands of dollars before fleeing in a black Porsche SUV.
A few minutes later, Columbus police officers encountered the stolen vehicle and suspects on Interstate 70 East near West Mound Street. During the encounter, a Columbus police officer was struck by gunfire and seriously wounded. One of the suspects was also shot and died at the scene.
Jama and Darod allegedly fled from the scene on foot and avoided immediate apprehension.
Officers recovered two firearms from the scene: a Glock handgun with an extended magazine and a semiautomatic handgun.
Aiding and abetting a bank robbery is a federal crime punishable by up to 20 years in prison. Aiding and abetting the use of a firearm during a crime of violence carries a potential penalty of at least five years and up to life in prison.