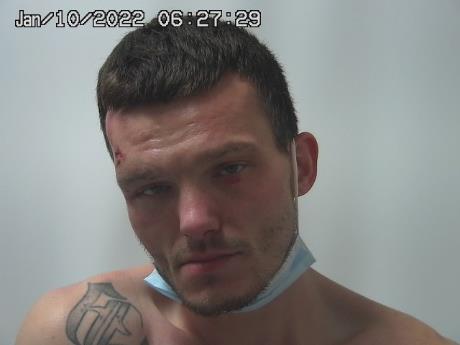 PICKAWAY – One man was chased into Pickaway county last night after an armed robbery in Madison county.
According to the Madison sheriff's department, the man entered 12750 London-Circleville road in Mount Sterling Rajs BP at the intersection of 71 and 56 and attempted to rob the store brandishing a rifle. Sheriff departments says that's when the clerk pulled his own gun and fired off a shot, making the man drop the rifle he was carrying and run for the door. A 911 call was made and the Madison Sheriff's department and after the scene was secure they found the BOLO vehicle in Mount Sterling where they attempted to stop and the man took off.
According to reports, the man entered the Pickaway county area around the Darbycreek/Harrisburg US-62 and 56 areas at speeds of over 100 mph, where they lost track of the suspect. A call to Pickaway county to alert them that the criminal had come into the area, and units responded.
The sheriff's department called for an OSP helicopter to respond to help locate the suspect. Muliple law enforcement was called to the area for the search.
The vehicle was described as a Silver four-door sedan that was respotted by OSP helicopter where ground units were able to create a perimeter. The suspect turned off the lights of his car and drove into a field to try to evade deputies, but the Helicopter was able to see through the night. He eventually left the vehicle with a duffle bag in hand and attempted to hide in the woods near the vehicle. OSP helicopter armed with infrared camera led the ground units to his location where he fled several times trying to hide in the underbrush to evade law enforcement. Eventually, he was cornered and gave up peacefully.
The helicopter team praised the units on the ground for good perimeter search.
Daniel Collins jr, 32 was arrested and charged with Aggravated Robbery a felony, and fail to comply with order or signal of police. He is being held with no bond and scheduled to appear in court.
But, this isn't his first robbery, when he was caught he had a warrant out for his arrest for a recent Sunoco robbery in the area, plus he was a wanted suspect out in Union and Delaware for other robberies recently.