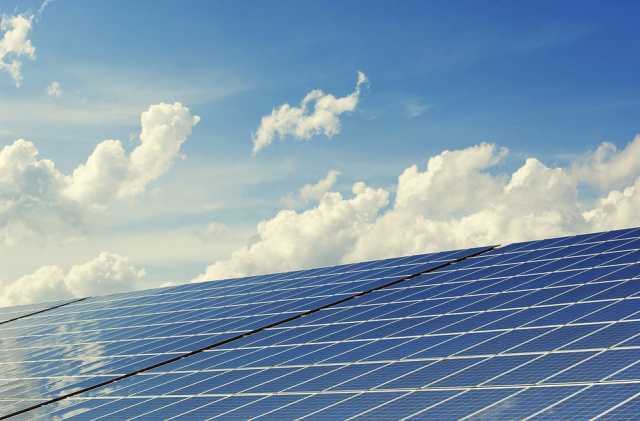 COLUMBUS, OHIO (Feb. 15, 2018) – The Ohio Power Siting Board (OPSB) today authorized the construction of solar-powered electric generating facilities in Brown and Hardin counties. The two projects are the first of their kind reviewed by the OPSB and would become the largest solar farms in Ohio once constructed.
In Brown County, Hillcrest Solar I, LLC, owned by Blue Planet Renewable Energy, LLC, is authorized to construct the 125 megawatt (MW) Hillcrest Solar Farm on up to 1,100 privately-owned acres in Green Township. The project consists of extensive arrays of ground-mounted photovoltaic modules, commonly referred to as solar panels, as well as associated support facilities, including access roads, meteorological stations, buried electrical collection lines, and a substation.
In Hardin County, Hardin Solar Energy LLC, a wholly-owned subsidiary of Invenergy Solar Development North America LLC, is authorized to construct the 150 MW Hardin Solar Center on approximately 1,115 acres of leased land in Marion, Roundhead, and McDonald townships. The project consists of ground-mounted solar panels and associated support facilities, including access roads, meteorological stations, a battery storage area, and buried electrical collection lines to connect the solar farm to a utility substation.
In other business, the OPSB approved a request from AES Ohio Generation, LLC to transfer the certificates issued for the Tait Electric Generating Station located in Montgomery County and associated natural gas pipeline assets to Tait Electric Generating Station, LLC. The OPSB also approved East Kentucky Power Cooperative's request to withdraw an application to replace conductors on an electric transmission line located in Brown County.
Copies of today's OPSB entries and orders are available online at www.OPSB.ohio.gov in case numbers 92-1475-EL-BGN, 93-1049-GA-BTX, 99-1705-EL-BGA, 17-773-EL-BGN, 17-1152-EL-BGN, and 17-2303-EL-BLN.