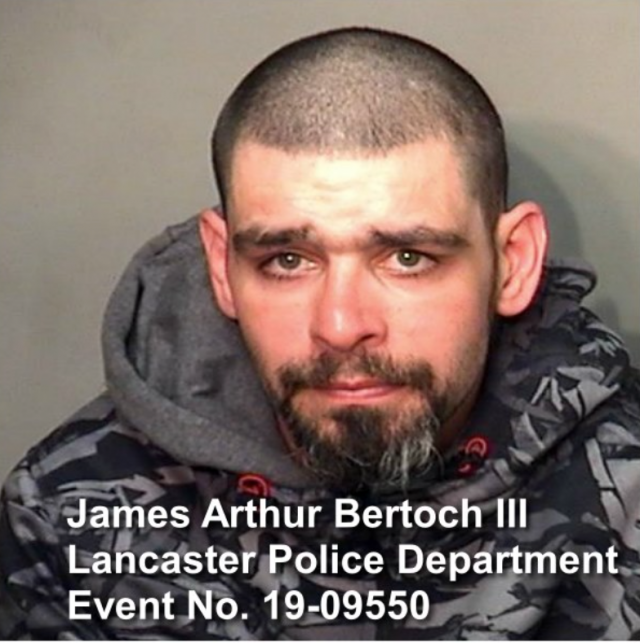 On November 5, 2019 at approximately 1:00pm, Lancaster Police Department officers responded to a bank robbery alarm at People's Bank, 505 East Main Street, Lancaster.
Officers arrived on scene and were informed by bank personnel of the robbery. Upon initial investigation, officers learned a male white subject wearing a black and gray hooded coat demanded money from the employees. An undetermined amount of currency was taken from bank employees as a result of the suspect's demand(s).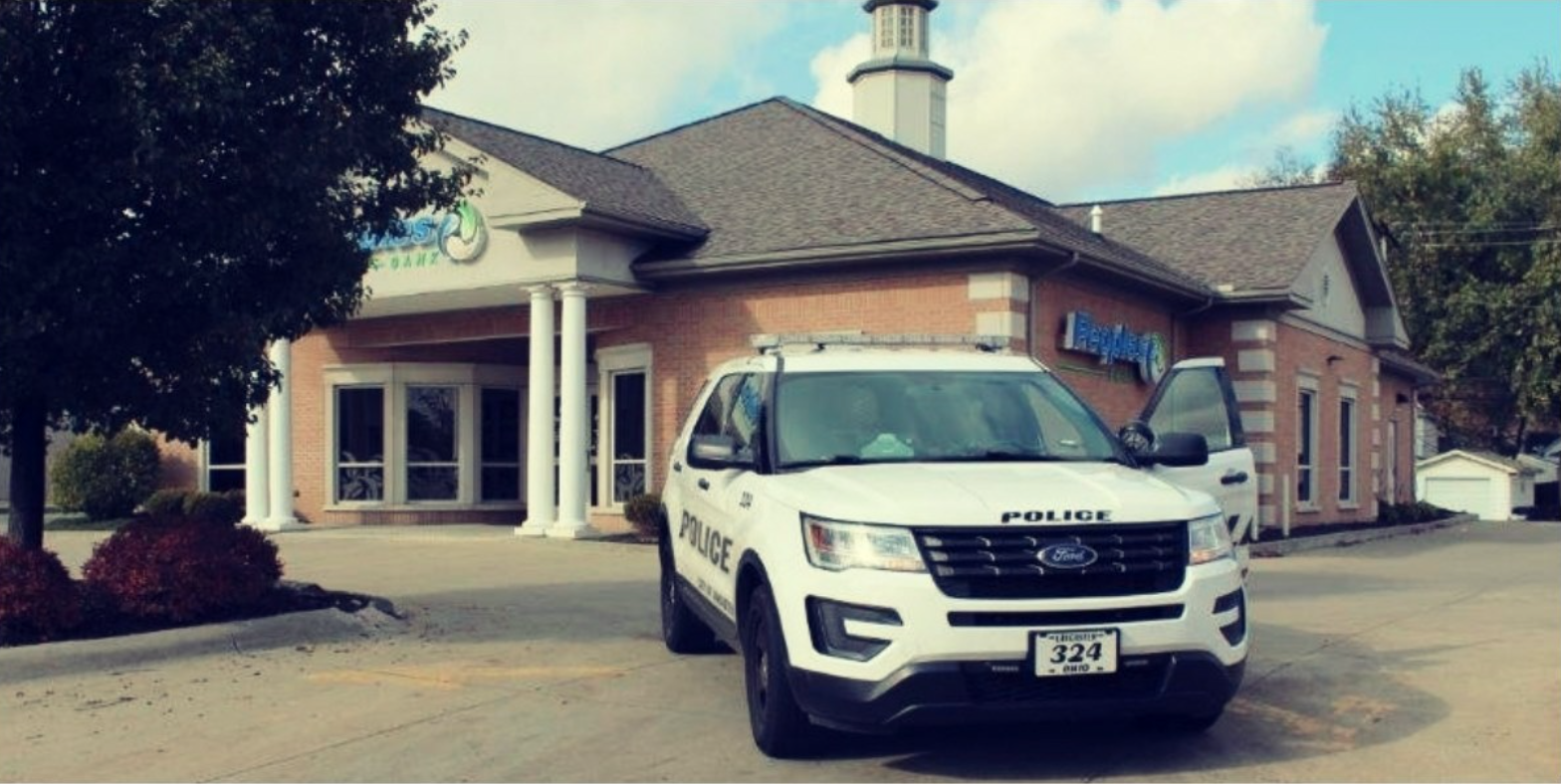 aster Police Arrst
Lancaster Police Department detectives responded to the scene and conducted interviews of additional victims and witnesses. Detectives were able to gather enough credible information to identify the suspect and began a search of the area within hours.
At approximately 7:15pm, on the same day, detectives located James Arthur Bertoch III at a local business and placed him under arrest for the robbery of People's Bank. Bertoch was taken to the Lancaster Police Department for follow-up investigation, processing, and subsequent transport to the Fairfield County Jail.