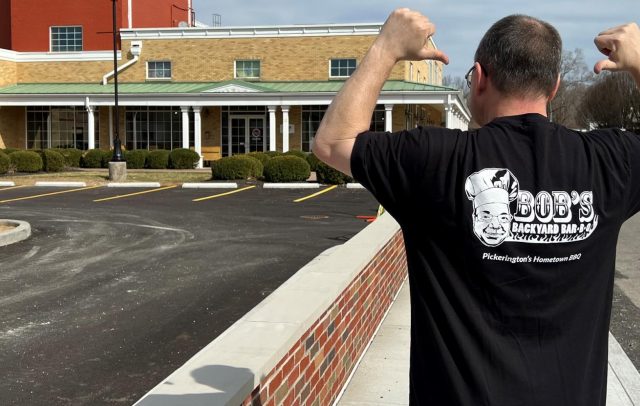 LANCASTER – A local mom and pops BBQ has decided to spread their BBQ wings and open a second location due to its popularity.
Bob's Backyard Barbeque, based in Lancaster, OH, announced today that it will open its second location in Pickerington, located at 80 West Church Street.
Bob's Backyard Barbeque was founded by Bob and Maggie Bennett in Lancaster, OH in 2015. They operated their barbeque business out of a food truck for two years before opening the brick-and-mortar store in 2017.
"We have been fortunate to have a community that has supported our barbeque journey throughout these eight years not only in Lancaster, but around the United States," said Bob Bennett, owner. "We are excited to become Pickerington's choice for Hometown Barbeque through our delicious selection of food and family atmosphere."
Bob and Maggie signed the lease for the new location on March 16 and are excited to begin their barbeque journey in Pickerington. The restaurant will feature the same mouth-watering, smoked-to-perfection barbeque that Lancaster has come to know and love. The location will be equipped with a dining room and will offer carryout and delivery through DoorDash.
To stay informed about the Bob's Backyard Barbeque Pickerington location, please visit www.bobsbackyardbarbeque.com or https://www.facebook.com/bobsbackyardbarbeque/.