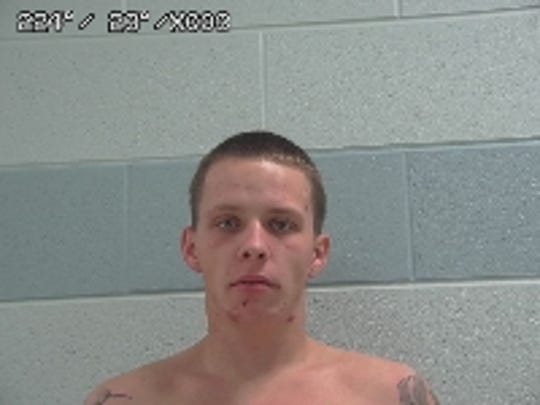 LANCASTER – On December 15, 2018, at 5:08 PM, Lancaster Police Department officers responded to the area of 180 Sells Road, Lancaster, Ohio, to investigate a shooting.
Responding officers located a male victim with a single gunshot wound to his head, that man a 29 year old knew the shooter along with his girlfriend. Subsequent investigation revealed the suspect of the shooting fled the scene to a nearby apartment. Officers responded to the apartment and located 24-year old, Randy E. Cook Jr.
Detectives from the Lancaster Police Department's detective bureau responded to conduct further investigation. Information gathered on scene and evidence discovered throughout the initial investigation led to the arrest of Randy E. Cook Jr. for attempted murder.
Last week Randy E. Cook Jr., 25, pleaded guilty to attempted murder, a first-degree felony; felonious assault, a second-degree felony. He also pleaded guilty to other charges of improperly discharging a firearm at or into a habitation or school safety zone. Cook was sentenced to 11 year for attempted murder and 7 years for improper discharge, giving him a total of 18 years.