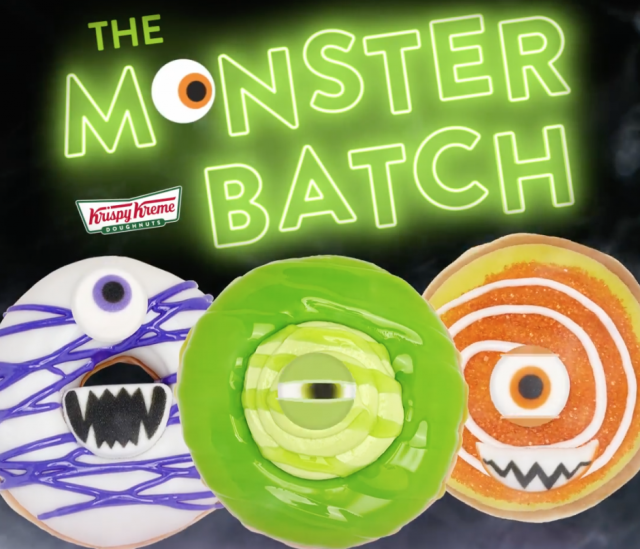 OHIO – Krispy Kreme Doughnuts has released "The Monster Batch" a trio of three donuts with monster personalities.
"These scary delicious doughnuts are here to satisfy your need for tricks and treats. You'll catch them in participating shops through Halloween, sneaking around and creating mischief," said Krispy Kreme.
The Donuts named Slimon, Mumford, and Hypno-Henry all have diffrent flavors and different personalities.
Slimon is a green "lime" covered donut that is said to be the ringleader, Mumford is wrapped in purple icing, and Hypno-Henry is filled with cake batter, dipped in yellow icing with orange sprinkles.