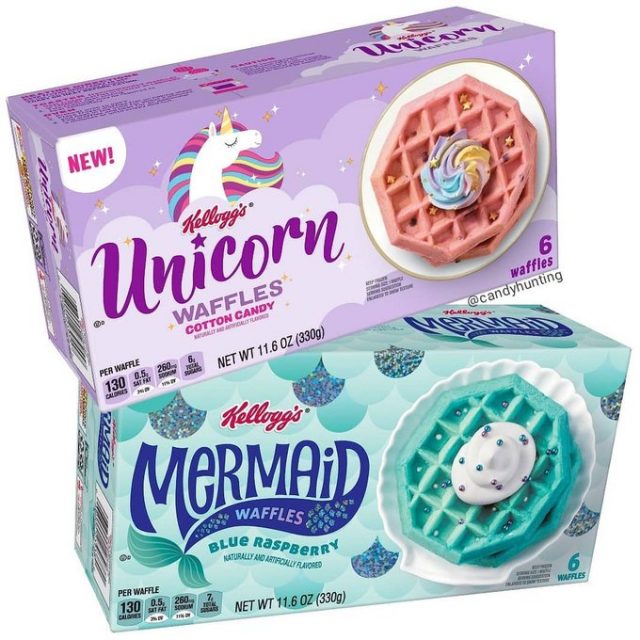 US – The Kellogg's company has launched a new product into its waffle line as a new choice for breakfast.



Mermaid waffles, Unicorn Waffles and Birthday cake waffles are now in stores.
The three different waffles all come with different flavors and colors also for breakfast fun. Unicorn waffles are cotton candy flavored and pink, Mermaid waffles are blue raspberry and blue, and birthday cake waffles are you guessed it birthday cake flavored and filled with sprinkles.



Kellogg has launched these during a nationwide pandemic that has caused many schools to do online home learning, where kids may have to make their own breakfast and lunch. Kelloggs even suggests that these particular waffles can be used as a treat adding ice cream, whipped topping, and more sprinkles as a fun treat.
Each 11.6 ounce box contains six waffles. According to Best Products, the special waffles should soon be available on Walmart's website and be appearing on the frozen food shelves of Walmart stores soon.