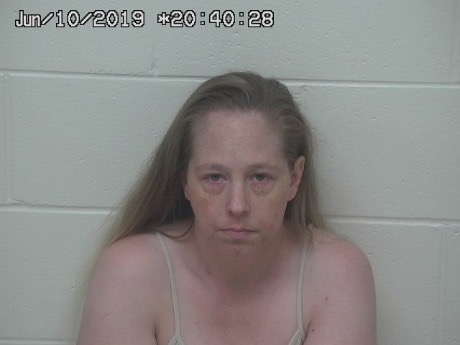 Scioto County – Mother of the child that was found in the bottom of a well deceased has plead not guilty by reason on insanity today against charges of Aggravated Murder , Murder, Tampering with Evidence, and Gross Abuse of a corpse along with originally charges of Kidnapping, Endangering Children, Interference with Custody, and four county of Felonious Assault against her infant son Dylan Groves.
The Courts are now mandated to hold a special hearing now to determine if Mother Jessica Groves is competent to stand trial. Even if she is found to have mental heath issues that would not expunge her of the crimes against her young son.
A lot of speculation on how Dylan who was separated at birth due to a drug addiction issue found his way back into custody of the couple that led to his death. According to reports Dylans biological dad Daniel Groves worked with caseworkers and did what was asked of him to have his son returned to him. It wasn't until the couple had their son back in their custody that they became evasive with case workers home visits, doctors appointments, and temporary orders. Custody was only given back to Father Daniel Groves on a temporary order.
Captain Murphy stated that on May 3rd, 2019, a caseworker from the Scioto County Children Services came to the Sheriff's Office to obtain assistance in finding the child. Deputies along with the casework responded to the location of the father's residence located at 2241 Mount Hope Road, Otway Ohio but and was unable to obtain a response and all indication appeared that nobody was home. Deputies, representatives from the Scioto County Children Services and Juvenile Court repeatedly continued to return to the residence on multiple occasions in an attempt to locate the infant and father but without success.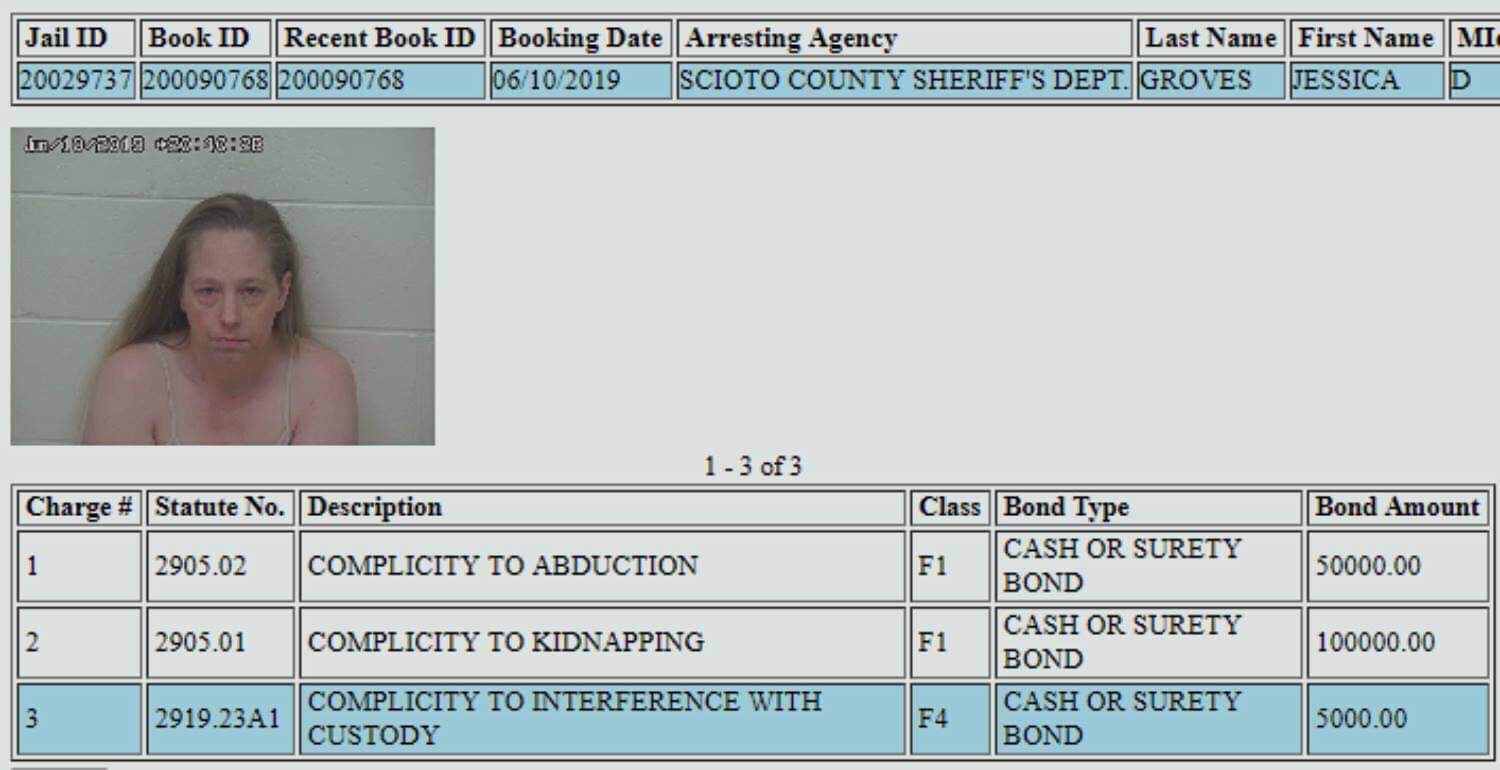 Sheriff Donini states that on May 20, 2019, Captain Murphy and Chief Deputy Todd Miller approached the residence in and to attempt to locate their whereabouts and actually observed the father and mother (Daniel and Jessica Groves) on a four-wheeler which resulted in a pursuit with the two fleeing off into the wooded area and resulting in avoiding apprehension.
Sheriff Marty V. Donini stated that on Monday, June 10, 2019, after meeting with the Scioto County Prosecutors Office, and Scioto County Juvenile Court, Detectives from the Scioto County Sheriff's Office were able to develop enough probable legal cause to obtain a search warrant for the residence and property. Sheriff's Office executed the search warrant along with assistance from the Southern Ohio Drug Task Force. Donini stated that Jessica was apprehended without incident from the residence while Daniel Groves barricaded himself inside. As a result, the Sheriff's Office requested the assistance from the Ohio State Highway Patrol Special Response Team which included the aviation unit who also assisted with a 6-hour long standoff which ultimately resulted in the apprehension of Daniel Groves.
Captain John Murphy stated that during this search warrant several stolen items were recovered on this property including two 4- wheelers, UTV, two stolen trailers, a riding lawnmower, a camper and other things valued at $ 42,000.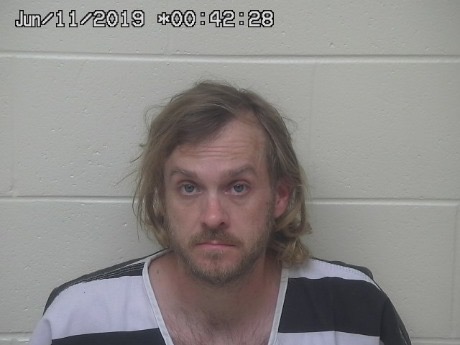 Captain John W. Murphy stated as a result of this ongoing investigation detectives received information of a possible location of the missing baby. Murphy stated detectives and he responded to a location in Otway, Ohio where they located a well that appeared to be about 30 foot deep.
Captain John W. Murphy stated with the assistance of Otway Fire Department they were able to recover the body from the bottom of the well. The body has been transported to the Montgomery County Coroner's Office for an autopsy.
According to autoposy reports the baby is labeled as a 2 month old, Baby Dylan was born in January and his body was discovered in June. Giving a possible indication on the age of the baby when death occurred.
Final pretrial for this case is Sept 27, 2019 set for a jury trial by peers.