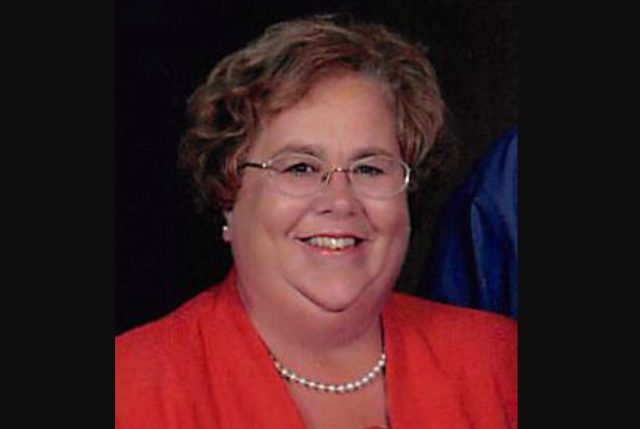 Judith Ann Anderson Gary, 74, of Clarksburg, died 7:40 a.m. Wednesday, February 22, 2023 at her residence unexpectedly.
She was born January 16, 1949, in Ross County, to the late Glenn and Ruth Harmount Anderson. On November 3, 1973 she married Stephen Gary, who survives.
Also surviving are a son Charles James "C. J." Gary, of Clarksburg; sister-in-law and brother-in-law, Becky (Don) Dixon of Richmond Dale; niece, Jessica (Matt) Biggers of Bellbrooke; great nieces, Ellie, Abbie and Maggie; numerous special friends. Judith was predeceased by a son Christopher "G. R." Gary.
Judith served as an organist, Sunday School teacher, on the worship committee and faithfully worked at the Memorial Day Dinner at Browns Chapel U.M.C. She was a past member of Clarksburg Grange #2657 and served as a secretary and Junior Matron. In 2017 she was named State Granger of the year for the state of Ohio. She was also a past member of the Pomona Grange #4.
4-H was her favorite activity that brought her the greatest joy. She was a member for 10 years and an advisor for 54 years; she also served several years on the Ross County 4-H Advisor Committee. Currently she has the longest tenure as an advisor in Ross County. Judith was able to touch hundreds of lives through her work in 4-H.
In the summer she loved camping at the Ross County Fair, where she had camped for 30 years. She was president of the Ladies Auxiliary for the Ross County Fair. While at the fair she worked in the Home & Arts Building, cooked at the Pomona booth and tried to make every 4-H members show for their project.
Judy was a superior baker and cook. She was blessed to have been able to raise over $30,000 for charities in Ross and Pickaway Counties. She loved to see others benefit from her talents. She loved playing Mrs. Claus next to her husband, Steve, who played Santa Claus.
Giving was a joy for Judy. Seldom asking for anything, always willing to give to others.
Judy passed away at the home on the farm where she had grown up, never wanting to leave. She was a loving wife, mother, daughter and niece.
In lieu of flowers memorial contributions may be made to Ross County 4-H Endowment, 475 Western Ave., Ste. F, Chillicothe, OH 45601 or the Chris Gary Memorial Fund c/o Pickaway County Community Foundation 770 N. Court St., Circleville, OH 43113 or by calling 740-477-6207.
Funeral services will be held 2 p.m. Tuesday, February 28, 2023 at Browns Chapel U.M.C. in Clarksburg with Rev. Vera Welker officiating. Burial will follow in Browns Chapel U.M.C. Cemetery. Friends and family may call from 1 – 9 p.m. on Monday at the WARE FUNERAL HOME.
     You may sign her online register at www.warefh.com