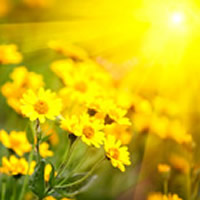 Joyce E. (Niks) Freeman, 82, died peacefully surrounded by her family in the only home she'd ever lived, at 5:30pm December 18, 2020, following an extended illness.
She was born January 19, 1938, in Chillicothe to the late Joseph H. and Mildred E. (Weiderman) Niks. On January 3, 1972, she married Marvin F. Freeman, who preceded her in death on April 4, 2001.
She is survived by her sons and daughters-in-law Bill and Katrina Bonner, and Kenny and Lisa Bonner; grandchildren: Klarissa Bonner, Justin Davis and Bill Bonner III, all of Chillicothe; Taylor Bonner Dreyer, of Lancaster; Knute Bonner and Savannah Bonner, both of Chillicothe; a great-granddaughter Virginia Bonner; a step-daughter with whom she maintained a special relationship with Kim Newsome; and close friends: Rosie Trainer and Regina Briel. In addition to her husband, she was predeceased by friends Bev Taylor and Jean Stockman.
Joyce was a graduate of Catholic Central, Class of 1956. She worked at the former Andersons Restaurant and worked many years at Taylor's Stag Bar. She will be remembered for her outgoing personality and that she was an impeccable housekeeper. She had a quick wit with a no-nonsense attitude and always spoke her mind.
The family would like to give a special thanks to the caregivers of Adena Hospice who became like family to them, especially Dr. John Seidensticker, nurse Sherrie Smith, and Chaplain Cameron Caseman.
Graveside services will be held at 11:30am Tuesday December 22, in Greenlawn Cemetery with Chaplain Cameron Caseman officiating. Those in attendance need to observe COVID protocol of wearing facemasks and social distancing. A Celebration of Life will be scheduled at Taylor Brothers Saloon at a later date.
In lieu of flowers, contributions may be made to the Ross Co. Humane Society, 2308-A Lick Run Rd., Chillicothe, OH 45601. Arrangements are under the direction of Haller Funeral Home & Crematory.