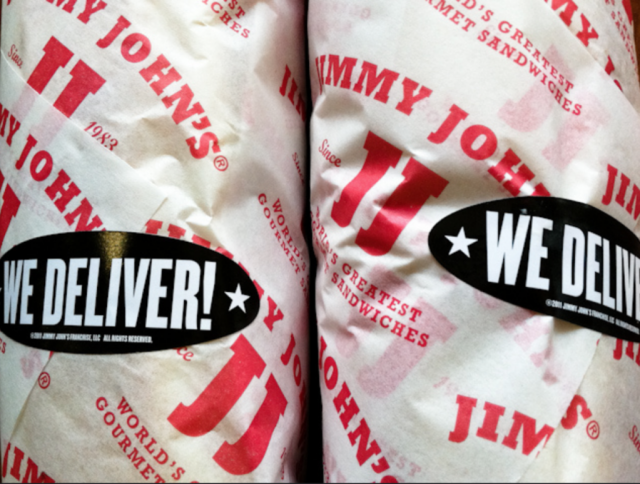 USA – Jimmy John's is giving away a free 250,000 dollar home with one catch, it has to be within their delivery radius.
Why? Because Jimmy Johns says they want to be able to deliver you a sandwich and if you are outside of their delivery zone you are missing out on freshness.
Soon Circleville will have its own Jimmy Johns opening up very soon at the Shops at Circleville located on 23 beside Wendy's and Walmart in Circleville and the same owner who is building here has two more stores one in Chillicothe and one in Portsmouth.
Brian Pontius plans on opening his third Jimmy Johns here in Circleville at Shops of Circleville. Pontius said, "that he's been waiting for several years to open this store in his home town and he's very happy with the location. Being located on 23 will give us good brand recognition, with the drive thru and delivery we will be able to offer Circleville access to our freaky fast subs.

When asked why he decided to open his third Jimmy Johns here in Circleville he said, "This is where I am from born and raised here in Pickaway County. I went to school and graduated from Logan Elm, and raised my kids here." Pontius is currently helping out Circleville High School working morning hours driving bus for them. At the beginning of the year Circleville was desperately needing a bus driver so Pontius was asked to help out because of his past history experience.
Jimmy Johns will offer a walk in dining experience, drive-thru for quick pick up, and they will offer delivery in about a 5-7 minute radius. Pontius said his favorite subs are, "the number 9# big Italian Night Club when he's not feeling guilty and the number 11# County Club is my lunch time favorite, but I like to mix it up a lot also
.
To enter the house giveaway click here:https://www.dreamhomeinthezone.com