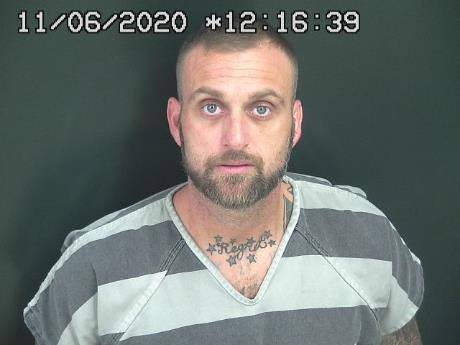 Portsmouth – On November 18, 2020, at approximately 4:12 PM, Hobert Roark with a date of birth of 01/11/1980 who had escaped from the Brown County Jail was arrested without incident by the Portsmouth Police Department. Hobert Roark was arrested at the Goodwill Store located on 12th Street in Portsmouth, Ohio.
The arrest of Hobert Roark was the result of an extensive investigation and involved the cooperation of the following Law Enforcement Agencies:
Portsmouth Police Department Portsmouth SWAT TeamGeorgetown Police Department New Boston Police DepartmentMount Orab Police Department U.S Marshall SOFAST TeamOhio Highway Patrol Scioto County Sheriff's OfficeBrown County Coroner's Office Brown County Drug Task Force
Hobert Roark is currently being held at the Scioto County Sheriff's Office and will be returning to the Brown County Sheriff's Office in the near future. His original charges included Burglary, Grand Theft, Receiving Stolen Property, Failure to Comply with a Police Officer and Possession of Firearms under Disability. Hobert Roark will now be facing additional charges of Escape and Vandalism.