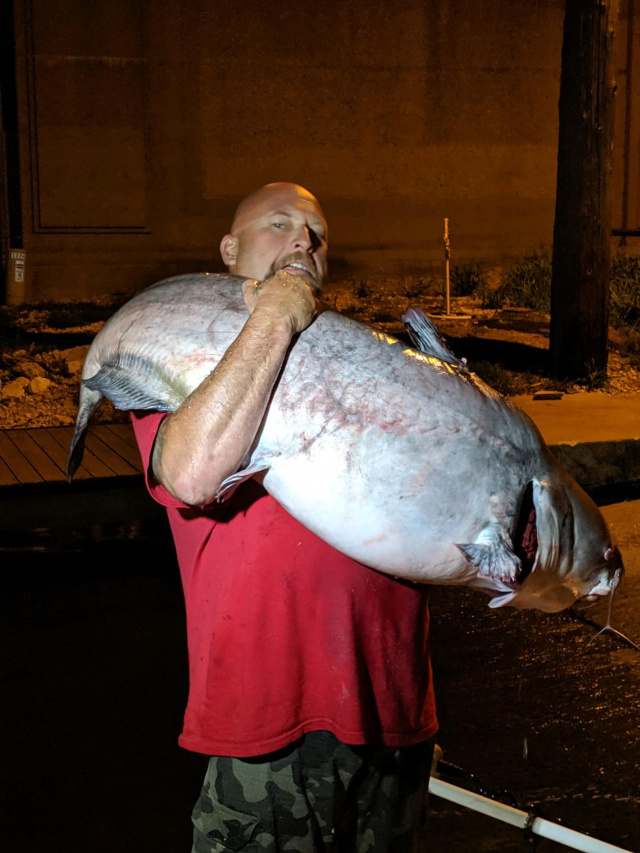 Photo credit: Big Red's Bait and Tackle Facebook page/John Rath
SPRINGFIELD, Ill – According to Big Red's Bait and Tackle's Facebook page, a new fishing record has been set for Lake Springfield.
John Rath set the new record by bringing in a 98-pound blue catfish on Sunday.
Someone else will have the opportunity to reel in the massive fish, after pictures were taken the fish was released back into Lake Springfield.