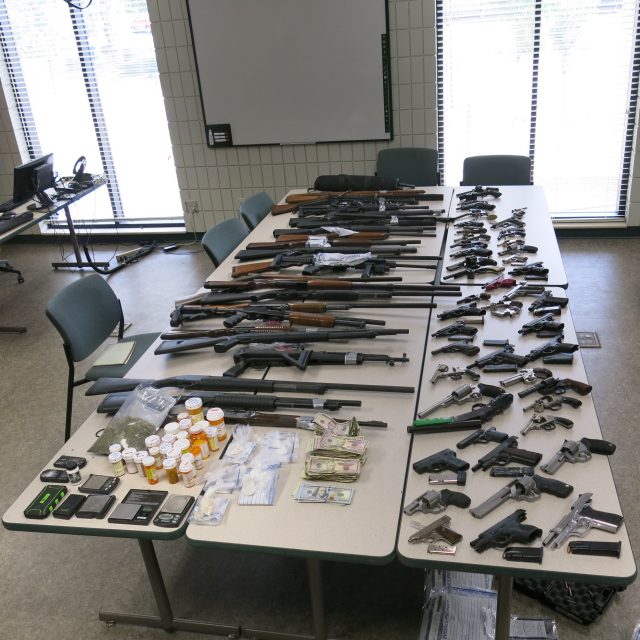 WHITEHALL – Narcotics search warrant executed at 2485 Shore Blvd. East, Columbus, OH 43232
The Whitehall Division of Police Narcotics Unit along with the Columbus Division of Police Intac Unit and the Bexley Police Department executed a search warrant on Friday, October 4th, 2019, at 2485 Shore Blvd. East, Columbus Ohio, stemming from an investigation into trafficking Heroin/Fentanyl in and around the City of Whitehall.
Detectives seized 13 grams of cocaine, 7 grams of methamphetamine, 27 dosage units of heroin/fentanyl, 150 grams of marijuana, $2083 cash, numerous other illegally obtained prescription pills, 73 firearms (47 handguns, 20 shotguns and 6 rifles) and more than 5500 rounds of ammunition. Thirty-six of the recovered guns were loaded and ready at hand. Five of the guns were reported stolen.
The subject of the investigation, Terry Swartz, was arrested at the residence. He was charged with Possession of Drugs(F-3) and Having Weapons Under Disability(F-3). He faces further charges to include Trafficking in Drugs, multiple counts of Having Weapons under Disability and Receiving Stolen Property.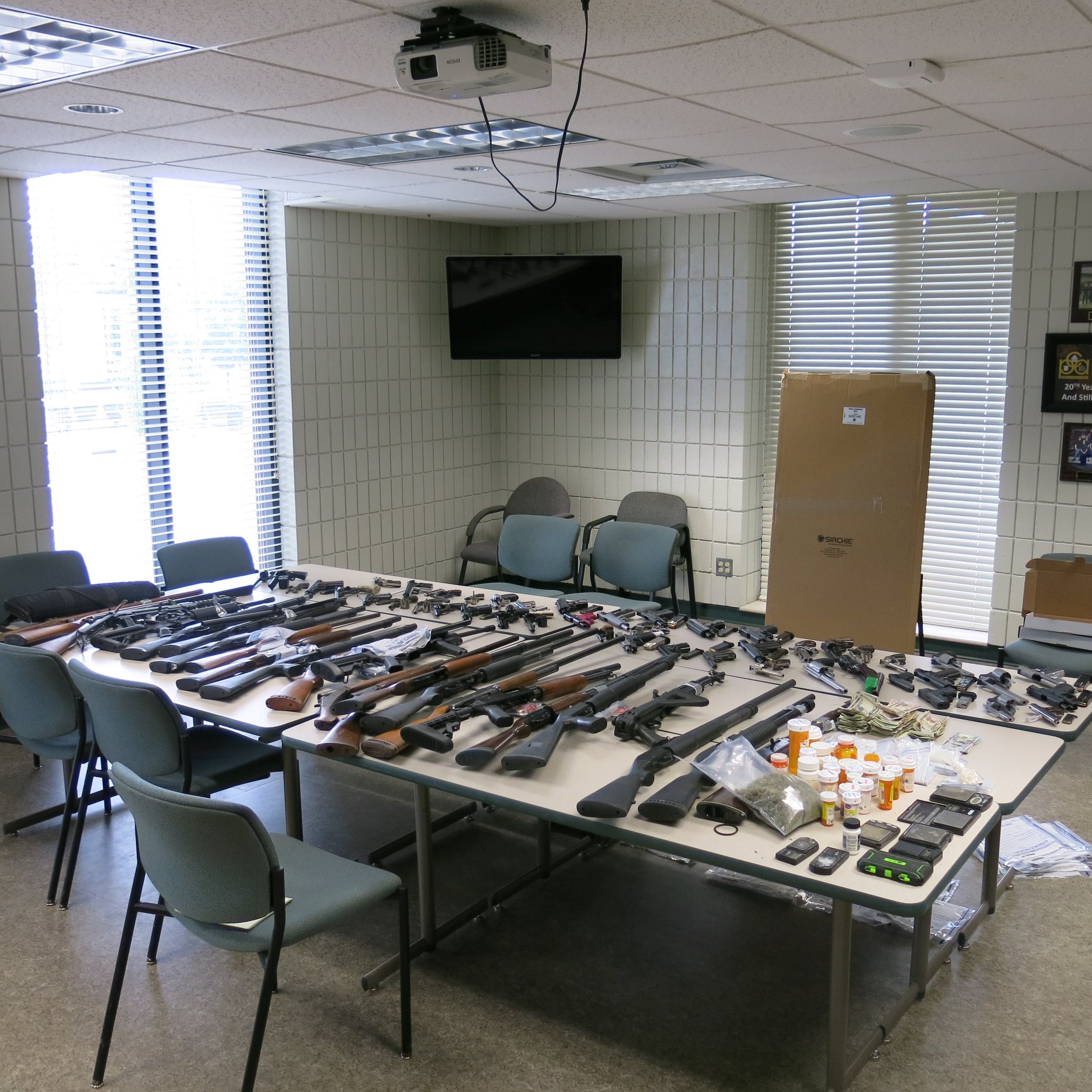 Swartz's criminal history includes 7 charges of carrying a firearm, felony burglary, felony theft with a firearm, assault/battery, felony forgery/counterfeiting, resisting a peace officer, felony obstructing justice, domestic violence, violation of protection order, arson, weapons while intoxicated and arrests in Ohio, Indiana, Illinois, Kentucky, and Georgia
The Whitehall Police Department Narcotics Unit continues its fight against drugs in and around the community. "This is another example of the tie between violent crime and narcotics. The Whitehall Police Department is focused on drug related crime in an effort to reduce violence. Last quarter we saw a 34% drop in violent crime, which is in part due to taking dangerous armed drug dealers off the street," said Chief Mike Crispen.
Anyone with information may Text-A-Tip (anonymously) to the Whitehall Police
Department at: (614)-440-4853 or submit an anonymous tip online at http://www.whitehall-oh.us/194/Police
Swartz was relocated to the Franklin County Sheriff's Office Jail