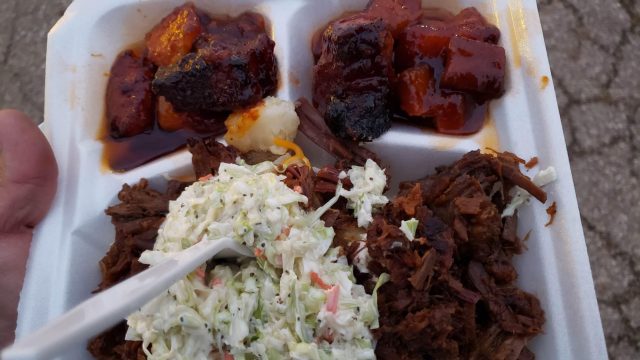 Each year, new vendors come and go at the Pumpkin Show. At one point in yesteryears past, its hard to imagine a Pumpkin Show without an iconic eat like Burbon Chicken, which has been often imitated by dozens of vendors. But in the shadow of one of Pumpkin Show's biggest booths is a first-year food booth that is, unquestionably, worth a try as the taste may make it the best new must-eat at the Pumpkin Show.
This new food booth is located in the Ohio BMV parking lot on Franklin Street, nearest to the Scioto Street side. You'll immediately recognize the booth with its incredible red and black food truck.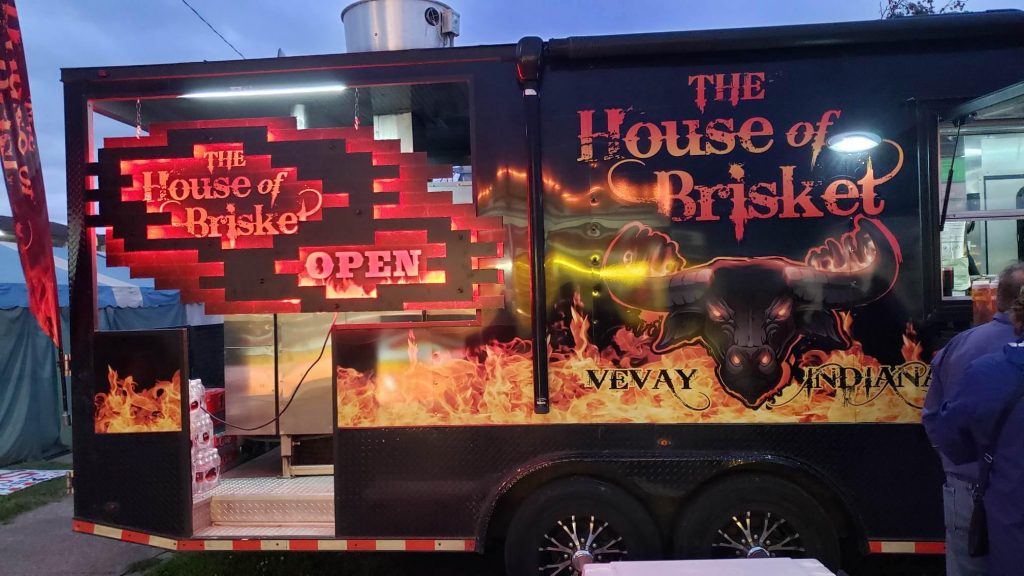 Established in 2017, The House of Brisket offers a different take on the traditional smoked meat platter, which in and of itself is not something often seen at the Pumpkin Show. Their main offering is the "Big Chubby" which starts with a Russet Potato with Butter and then adds Sour Cream, Cheese, Brisket or Pork and finally topped with coleslaw.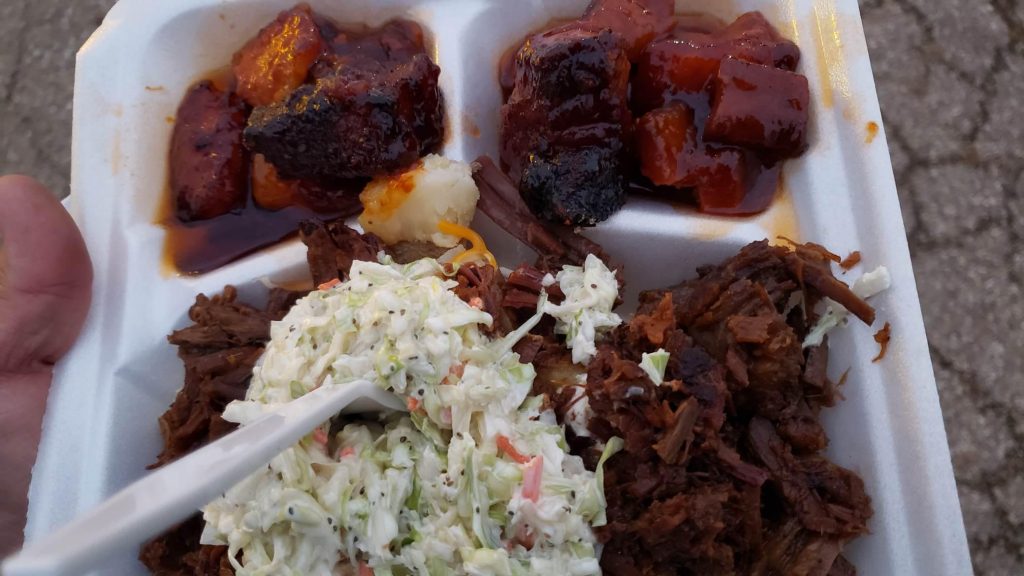 When I tried their Big Chubby Max, it caught me off-guard, as there was no baked potato to be seen. Rather, the meat portion was so large as to smother the potato to make it a minor part of an incredibly tasty, meat meal.
Starting at $10.00 per meal, the food is on the upper-end of pricing at the Pumpkin Show, but at an event where $6.00 buys you a sausage sandwich, the portions and taste are a great value. Their most expensive plate – the Meat Eater Max – looks to be a few pounds of brisket, ribs, burnt ends and more, which would put any showgoer into meat heaven. The sauces included on my burnt ends was excellent. Although they offer extra sauces and condiments, the plate really needing nothing added, as it was excellent served exactly as made from the booth. There was no best or worst part of the plate, as the meats and potato went excellently together, as the potato got soaked in meat sauce, coleslaw cream (which tasted rather mild and wasn't too creamy nor vinegar-y) and butter.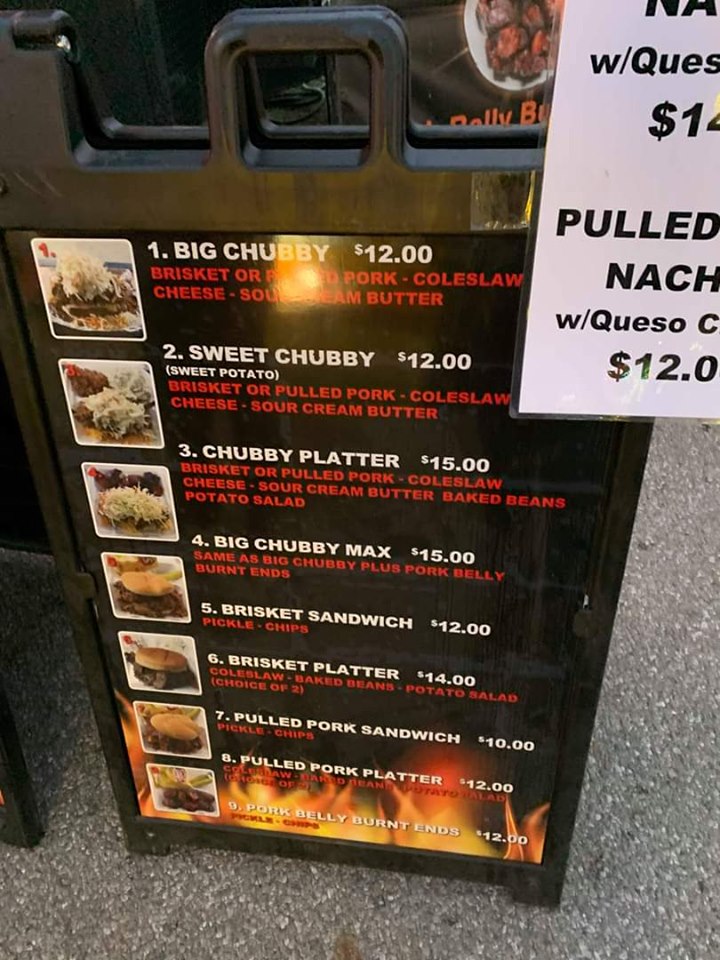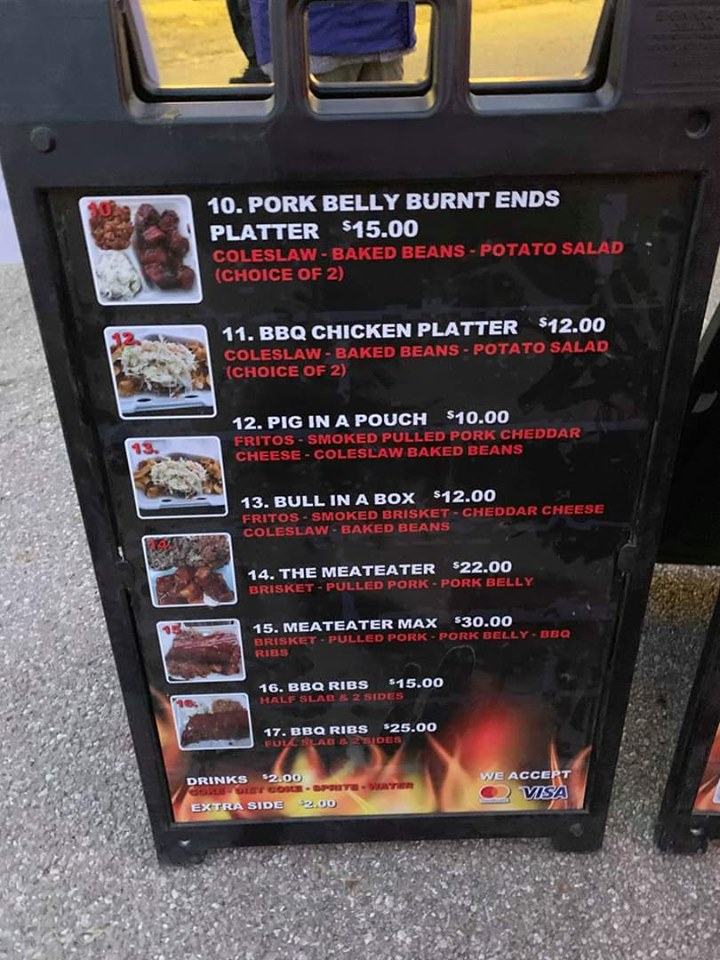 The only slight downside was that the pork burnt ends were extremely fatty, but given the portion size of them as a small upgrade, I really couldn't complain.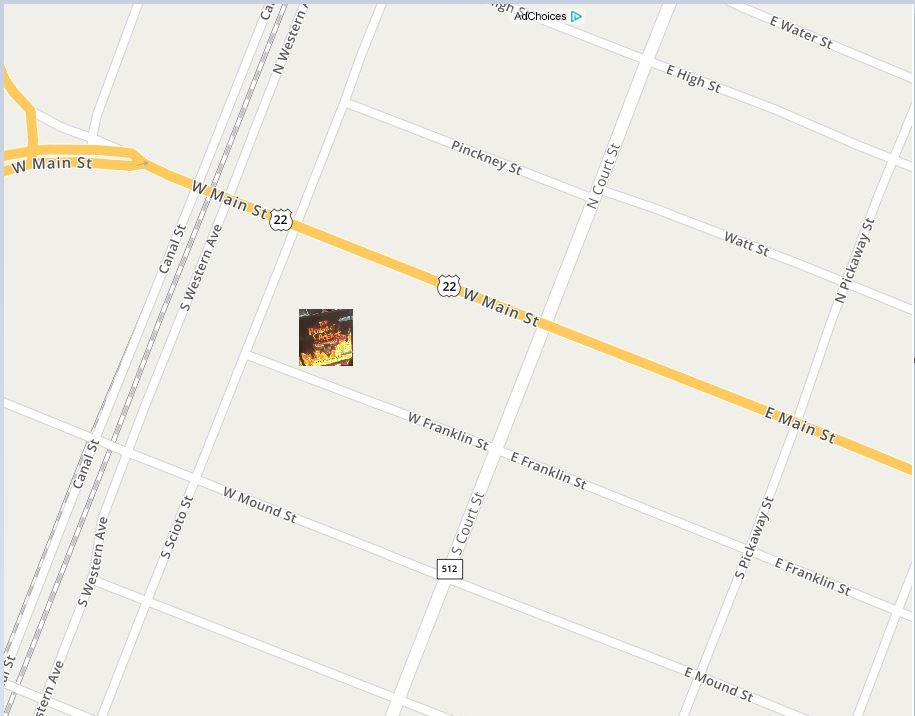 If you visit this booth thanks to Scioto Post, please let them know you found out through us, as we hope they will come back next year, as the food is too good to pass up!