CIRCLEVILLE – A story we have had many messages on in the last few days when a police report called for a police officer and squad to a home in Pickaway County for a unresponsive man in someones property in the 17000 block of Winchester road in Ashville on Christmas Day.
According to a release from Pickaway County Sheriff when police arrived at 4:13 pm they found 33 year old Douglas Micheal Buechler of Columbus dead.
A investigation was immediately launched and now detectives are searching for answers to what they say is a homicide.
The sheriff said that the people who live in the home the body was found came home to find the man face down in the driveway, they also found two dogs on their property that also belonged to the deceased man.
Police reported that Buechlers car was found in Ashville parked on Bortz Street. The Sheriff did surveillance on the vehicle and around 5 am the next morning a driver returned to get the vehicle. Sheriff arrested 42 year old Bobby Lee Bear White, who was driving the car.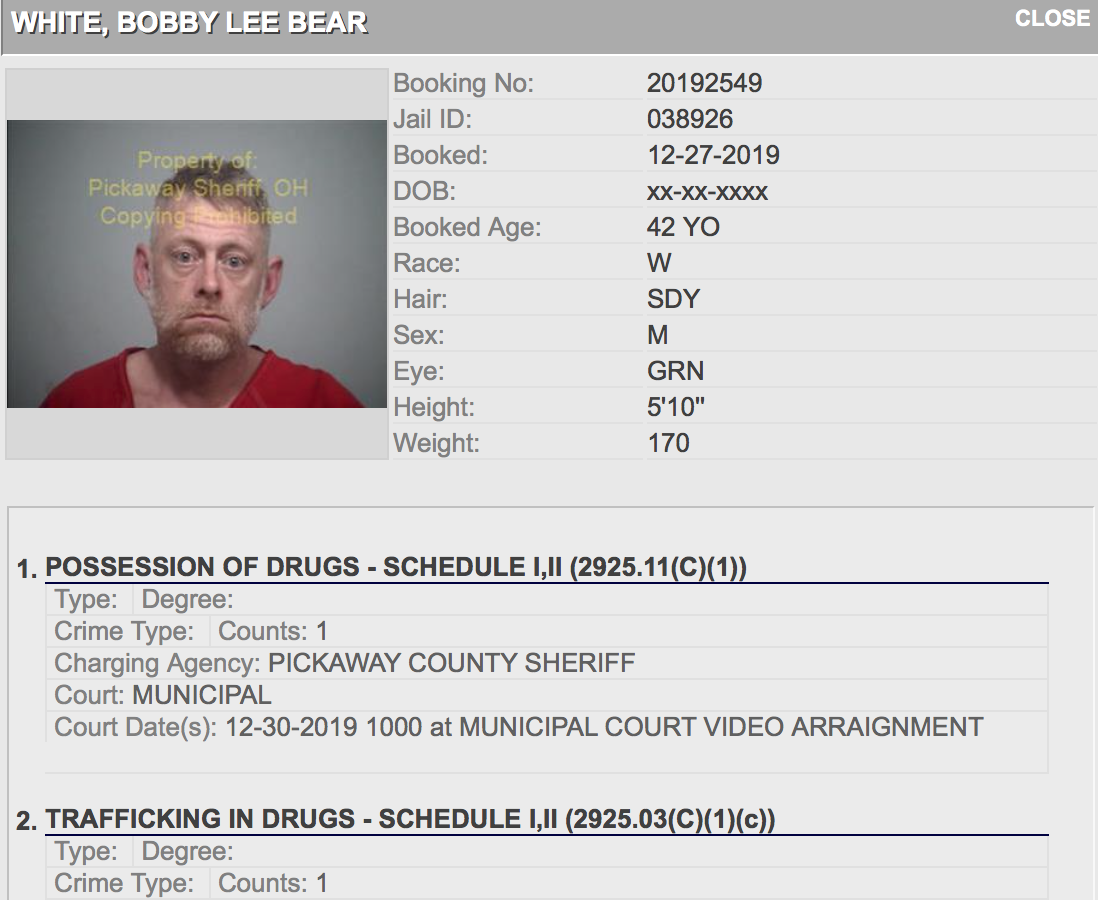 White was taken into custody for possession of drugs and trafficking in drugs, and is being questioned into Buechlers death.
The case remains under investagtion at this time.