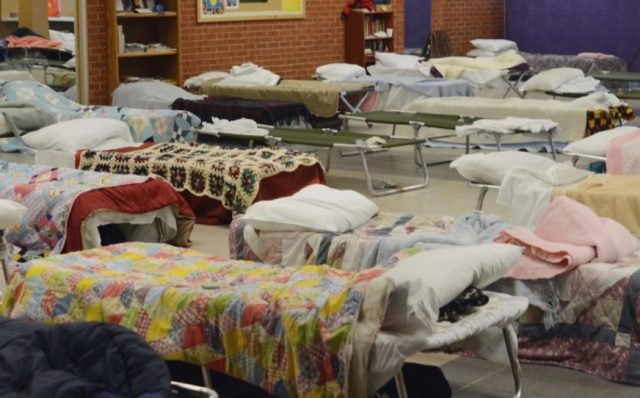 The new Pickaway County Emergency Shelter is seeking volunteers to assist with overnight support and supervision ONLY when temperatures fall below 32 degrees.  The shelter is located at Circleville First Church's Community Center Building, 436 S Ohio Street, Circleville, 43113.  Hours of operation are 9pm-9am.  We are asking that there be, at minimum, one male and one female volunteer at all times during the hours of operation.



Volunteers are needed to assist with setting up cots, supervising the shelter participants, collecting information, enforcing shelter expectations, observing the visitors during the night, clean up and reporting any undesirable behaviors to the authorities.  The 12 volunteer hours can be broken into 2 6 hour shifts.
All volunteers must attend a training.
Please sign up to indicate your interest in becoming a volunteer.  Thank you for considering a part in being the safety net for those in our community who need a place to lay their head during the cold nights.
For questions, call or email 740.477.8171 [email protected]