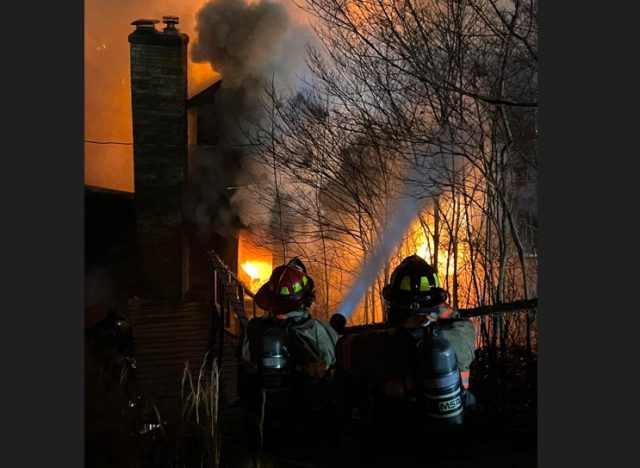 Sugar Grove – A fire broke out in Hide-A-Way Hills last night, and destroyed a home.
According to reports around 10 pm on Saturday, Marion Township was called to the scene of a structure fire located at the 1000 block of Taos Lane in Sugar Grove Ohio. When they arrived they called for mutual aid from  Bremen, Logan City, Good Hope Township, Starr Township, and Richland.
The fire department reported that everyone got out of the structure, but reports that the family pets were still missing.
The department reported that the fire contained around 1 am Sunday morning
On Sunday a rekindle occurred around 8 pm and the fire department was called out again to put out the fire. Around 9 pm they reported that the fire was contained again. Crews will sit on the property overnight to check for rekindling throughout the night.
The home is a total loss, Marion Township is investigating the incident