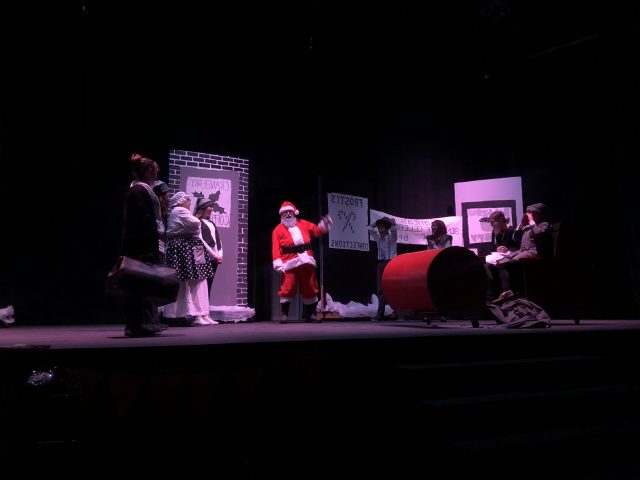 CIRCLEVILLE – Santa is missing! Colors are fading! Cheer is at an all time low! Someone is causing chaos amongst the citizens and workers at the North Pole and Christmas is right around the corner! Who's to blame? Super sleuth Detective Red Mistletoe (Owen Braun) is on the case! Join Detective Mistletoe as he takes us through the tale of this tragedy!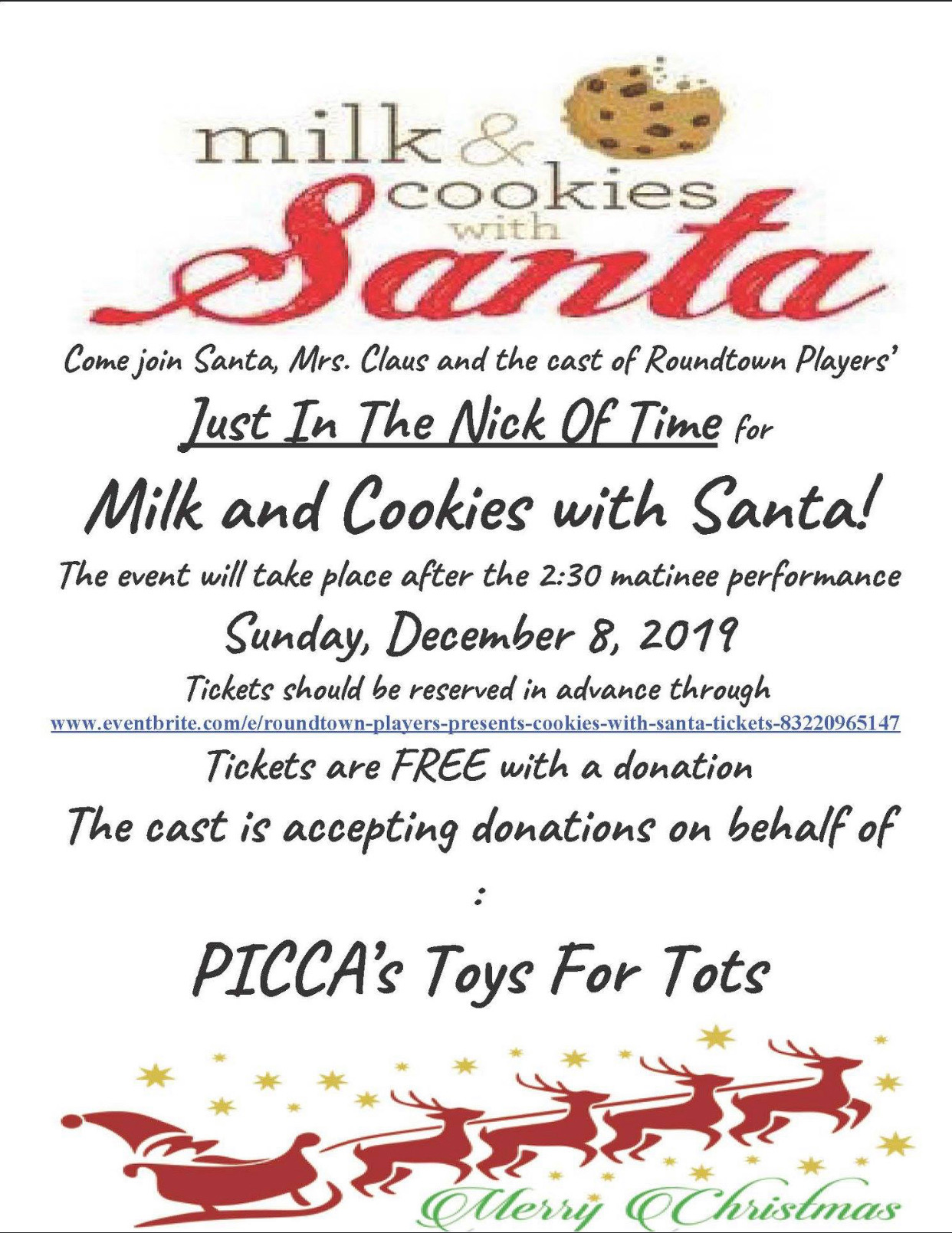 Leading this cast of 28 is Carrie Love, making her directing debut with Just in the Nick of Time. Love has worked with Roundtown Players since her acting debut in 2010, when she was cast as Hamlet in Hamlet or Does Father Reeeeeeally Know Best?
Assisting Love is Zack Brooks and Laura Lewis.
This delightful production is a shorter show and is appropriate for all ages. My four-year-old nephew brought his library books with him just in case he got bored (his words, not mine), but he was fascinated and was able to watch the whole show with
great enjoyment.
Show dates are December 6th , 7th , 13th , 14th at 7:30 pm and December 8th and 15th at 2:30 pm. Tickets can be purchased via phone (740-474-5856), at the box office prior to each
show, and online- https://www.eventbrite.com/e/roundtown-players-presents-just-in-the-nick-of-time-tickets-83214949153
December 8th , after the show, audience members can purchase tickets for a fun meet and greet with the man in red- Santa! Contact [email protected] for more
information. To purchase tickets, visit- https://www.eventbrite.com/e/roundtown-players-
ROUNDTOWN PLAYERS
165 E Main St.
Circleville, OH 43113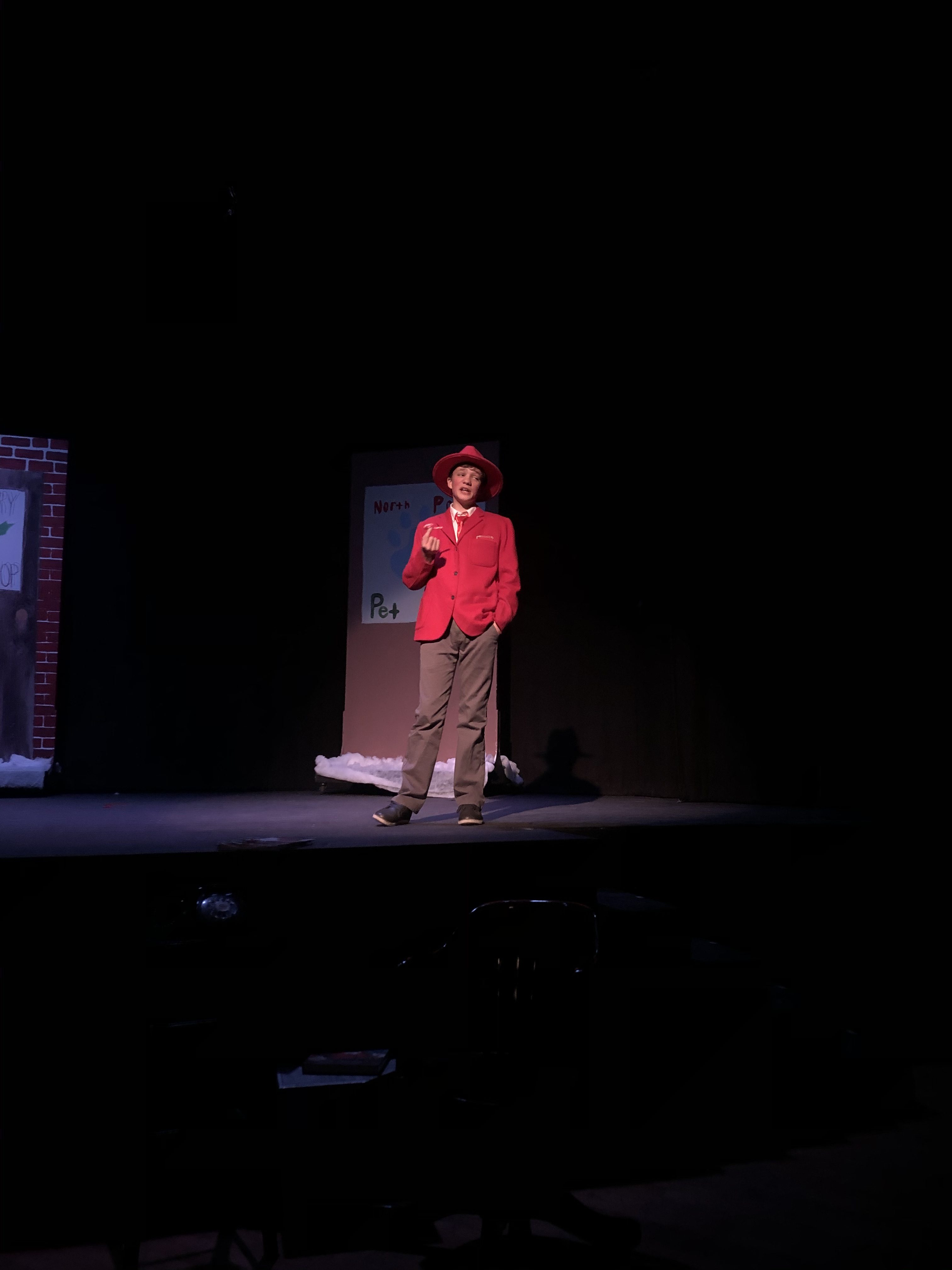 (On a personal note- I directed Carrie for several years. I chose this brand new little redheaded girl to play my Hamlet. She and her family have been RTP vets for years and have been very special to my heart. I am so proud of my girl for directing her first show. It is amazing to mentor young people and then watch them develop and grow in their craft, creating and making
it their own.)
Cast List:
Owen Braun- Red Mistletoe
Sam Braun- Bob Humbug
Tina Brown- Mini Snowflakes
Bailey Burke- Elf Girl #5
Carissa Clark- Elder Elf #2
Kelsey Cupp- Purple Gumdrop
Addison Cupp- Mini Snowflakes
Nate Edge- Toy Tester Elf #2
Owen Faske- Red Gumdrop
Ka Feola- Mrs. Claus
Enaja Fischer- Elf Girl #3
Chloe Funk- Elf Girl #1
Emery Graff- Elder Elf #1
Karlie Gray- Elf Girl
Victoria Guilfoyle- Orange Gumdrop
Brandon Love- Santa Claus
Genna Mayhew- Elf Girl #2
Ella McKeiver- Toy Tester Elf #4
Addie Smith- Snowflake
Elleigh Smith- Mini Snowflakes
Marlo Smith- Toy Tester Elf #3
Liam Stir- Toy Tester Elf #1
Rachel Thompson- Holly Wreath
Alexa VanHorne- Elf Girl #4
Anna Watkins- Fruitcake (Vendor)
Julia Weller- Doctor Green
Allison Weller- Tree
Layla Yoe- Candy Cane
Crew
Carrie Love- Director
Zack Brooks- Assistant Director
Laura Lewis- Assistant Director
Susan Love- Costumer
Donnie Love- Stage Crew
Grace Clark- Stage Crew