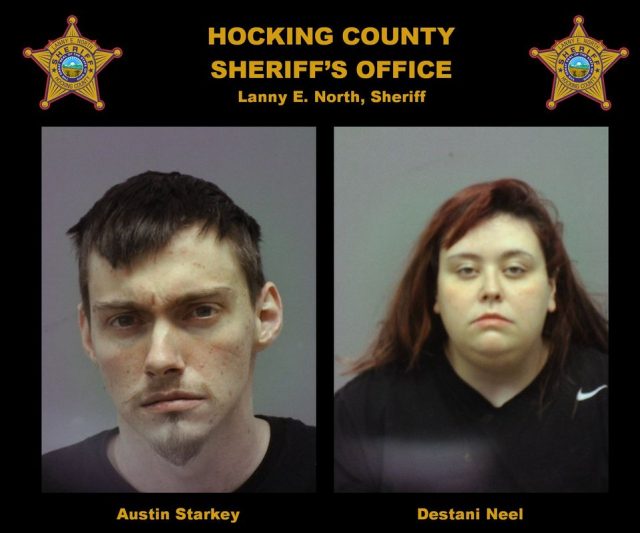 HOCKING – On Friday, January 8, 2021, the Hocking County Sheriff's Office was notified of a suspected child abuse case that had occurred at a Hayden Place Apartment.
Hocking County EMS had responded to a 911 call of a 2-year-old child not breathing. The child was transported to Hocking Valley Community Hospital and later transported to Nationwide Children's Hospital. Detectives responded to both HVCH and Hayden Place apartments to begin an investigation.
Evidence indicated that the child had suffered from abuse. On Sunday, January 10, 2021, sadly, the child died from their injuries at Nationwide Children's Hospital. An autopsy is planned to be conducted by the Franklin County Coroner's Office. Detectives arrested Destani Neel, 27, and Austin L. Starkey, 24, both of Logan. Both were charged with Permitting Child Abuse, a Felony of the First Degree, and Endangering Children, a Felony of the Second Degree.
Neel and Starkey were incarcerated in the Southeastern Ohio Regional Jail to await their initial appearance in Hocking County Municipal Court. The case remains under investigation and additional charges will be presented to the Hocking County Grand Jury at a later date
.