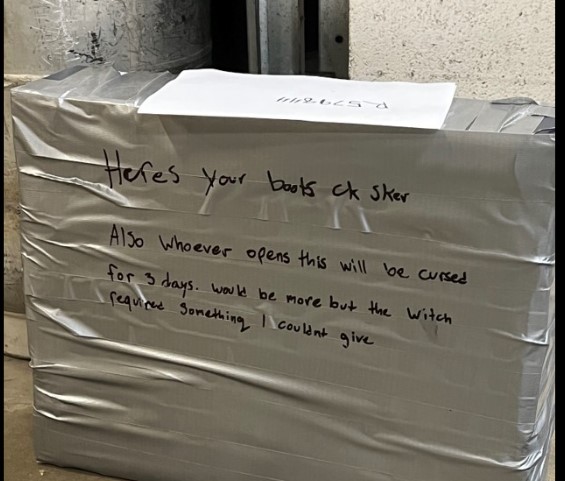 On Tuesday, May 17th, the Hocking County Sheriff's Office received a 9-1-1 call from the Rocky Brands Distribution Center located near Haydenville, Ohio.
The caller reported that they had received a suspicious package at the warehouse that had a threatening message written on it and visible wires hanging out of the box.
Words written on the side of the box said, "Heres your boots back sir, also whoever opens this will be cursed for 3 days, would be more but the witch requires something I couldn't give."
The employees began to evacuate the building while deputies responded to the scene along with the Logan Fire Department and Hocking County EMS.
Deputies located the package within the warehouse and utilized the Sheriff's Office Explosives Detection K-9, Ilka, to determine the contents of the box.
When K-9 Ilka indicated there was no odor of an explosive within the box, deputies were able to open the package and determine nothing harmful was contained inside.
Sheriff's Office Detectives were able to determine the origin of the box, which was from a customer who lived in California.
The customer, who was returning a pair of boots, said that they had wrapped the box in duct tape and metal wire, in an effort to "make it hard to open" because they were mad they had been sent an incorrect pair of boots.
The incident report was forwarded to the Hocking County Prosecutor's Office for review on criminal charge