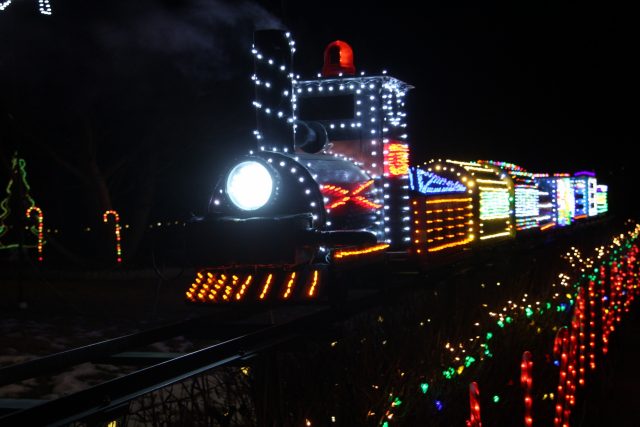 Hocking – Are you looking to do something unique for the Christmas season? The Santa train has been running through the season for decades and is a local secret.
Located at 33 west Canal Street in Nelsonville Ohio the Hocking Valley Scenic Railway is a volunteer-operated weekend train excursion of fun. Throughout the year the train group hosts different events during holidays and special events, but one of its most popular is the Santa train which starts at the end of November and Runs through the Holiday season.
Two trains depart the Nelsonville Depot traveling round-trip to East Logan and back. Santa gets on board the train and visits with each child as the train traverse the historic (and with any luck, snow-covered) Hocking River Valley. Each coach is decorated and heated, Christmas music plays throughout the train over the audio system, and after Santa's visit, each child receives a special candy cane treat! 
The ride costa around 20 dollars for adults and 16 for children, there is special discounts for veterans and seniors also. More info here: https://www.hvsry.org/train-rides/santa/