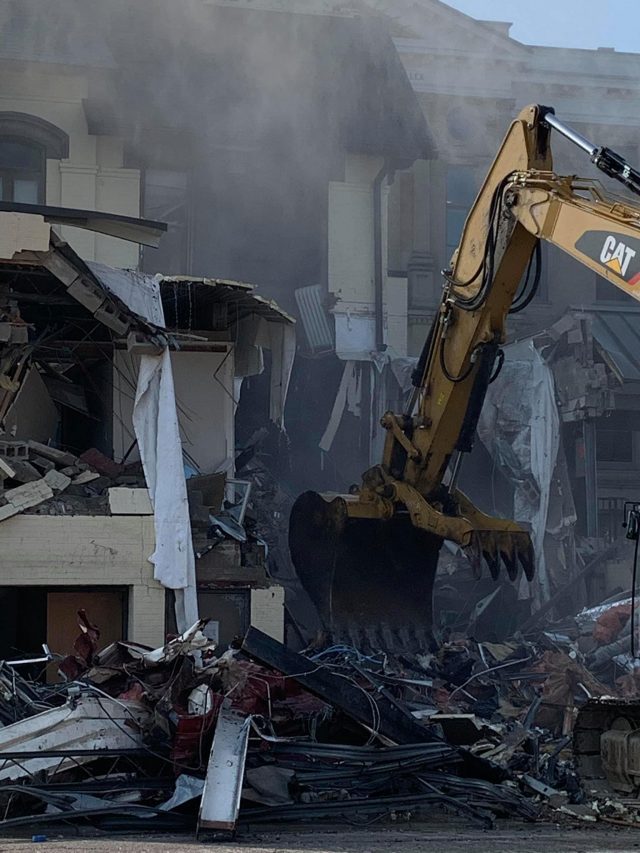 FAYETTE COUNTY – End of an era, was posted on Fayette counties Sheriff's facebook today when the big equipment started demolition on a property that has sat in that location since 1884.
Over the years the location received upgrades to the facility, but safety concerns with the building caused the Commissioners and SHeriff department to build a new complex this year.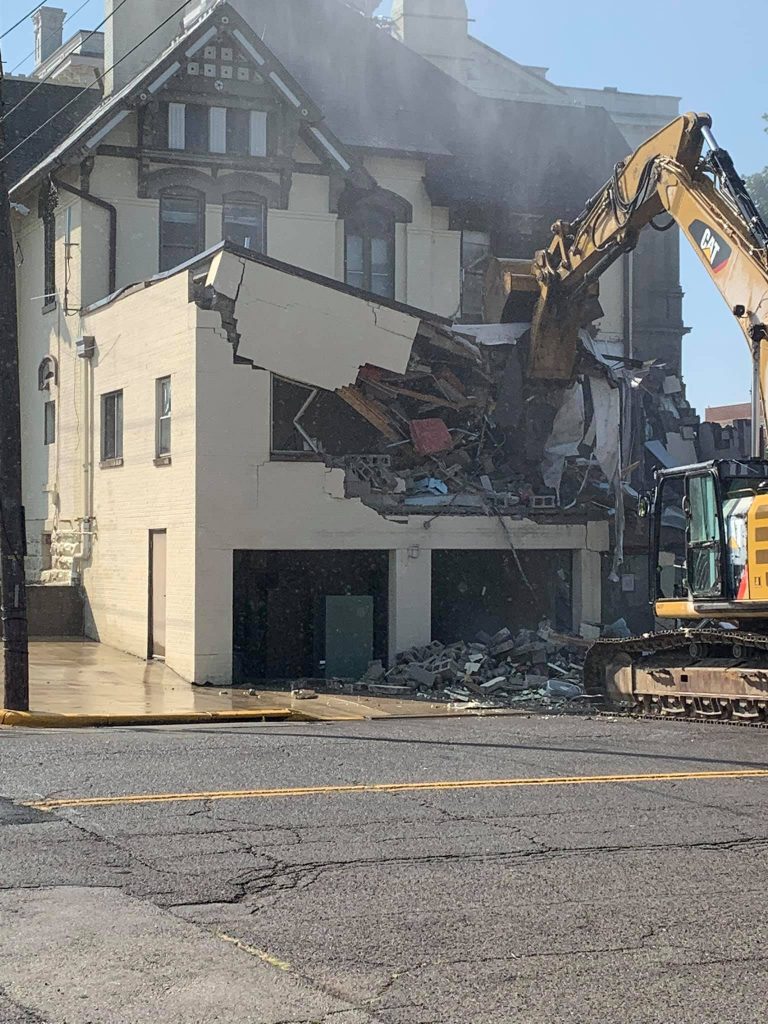 But not all of the buildings will be razed to the ground, local historical groups were able to get into the building before the teardown and rescue items that will tell of its history.
Several items including jail doors, roof structures, and symbols were removed and will be on display in the near future.
What lays in the future for Fayette? At the beginning of the year legislation allowed funding to a new complex that passed by voters a levy for a 40 year 21,000,000 dollar loan. Located at 1500 Robinson Road S.E. the location includes an administrative area, a 911 call center, and the detention area.