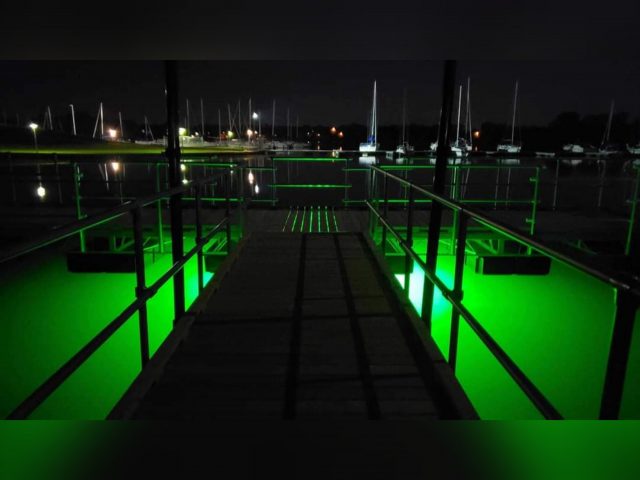 Highland County OH- ODNW This weekend head night fishing on the ADA-accessible pier at Rocky Fork Lake that features an underwater light. The light attracts small baitfish that will attract larger fish.
Spider block-style fish attractors and Christmas trees were also placed in the water near the pier to enhance angler success.
You can learn more about Rocky Fork Lake HERE.