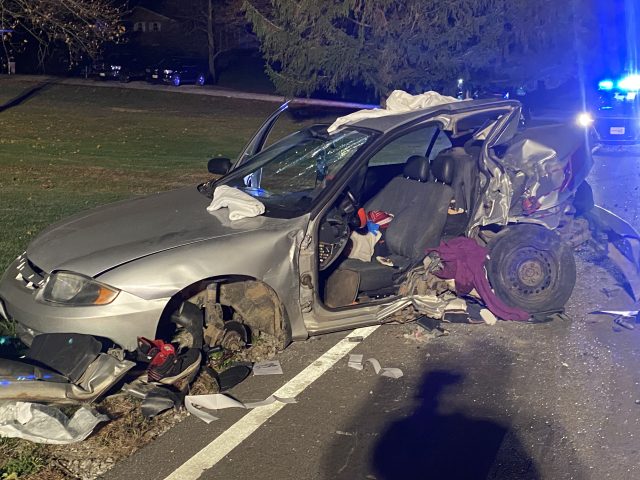 Fairfield – While you were sleeping a chase occurred through the backroads of Pickaways East side of the county.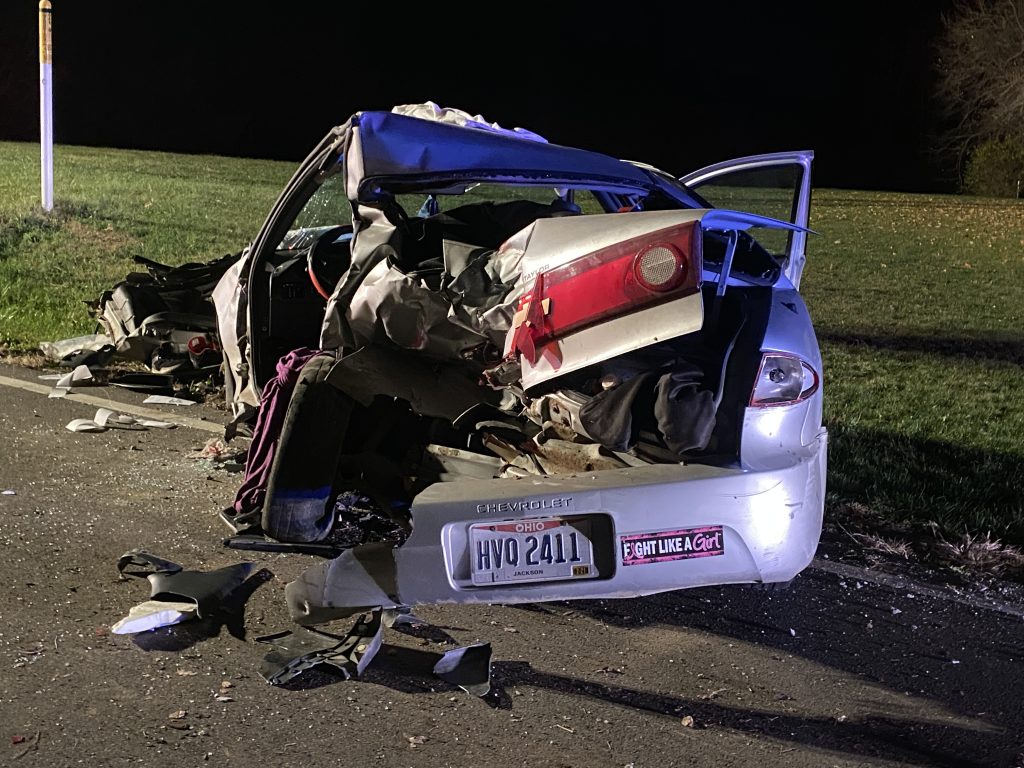 According to Ohio State Highway Patrol, the chase started at around 1:10 am at, 159 and 56 when an OSP officer attempted a traffic stop and the Chevrolet Cavalier took off. The chase went North East through the Stoustville area past West Amanda and through Royalton. Speeds of the chase were average speeds of 95 mph. The chase ended when the driver of the Cavalier lost control of the vehicle over a hill in the roadway and crashed into an unoccupied Honda Civic in a driveway on Amanda Northern road NW just south of Marcy road.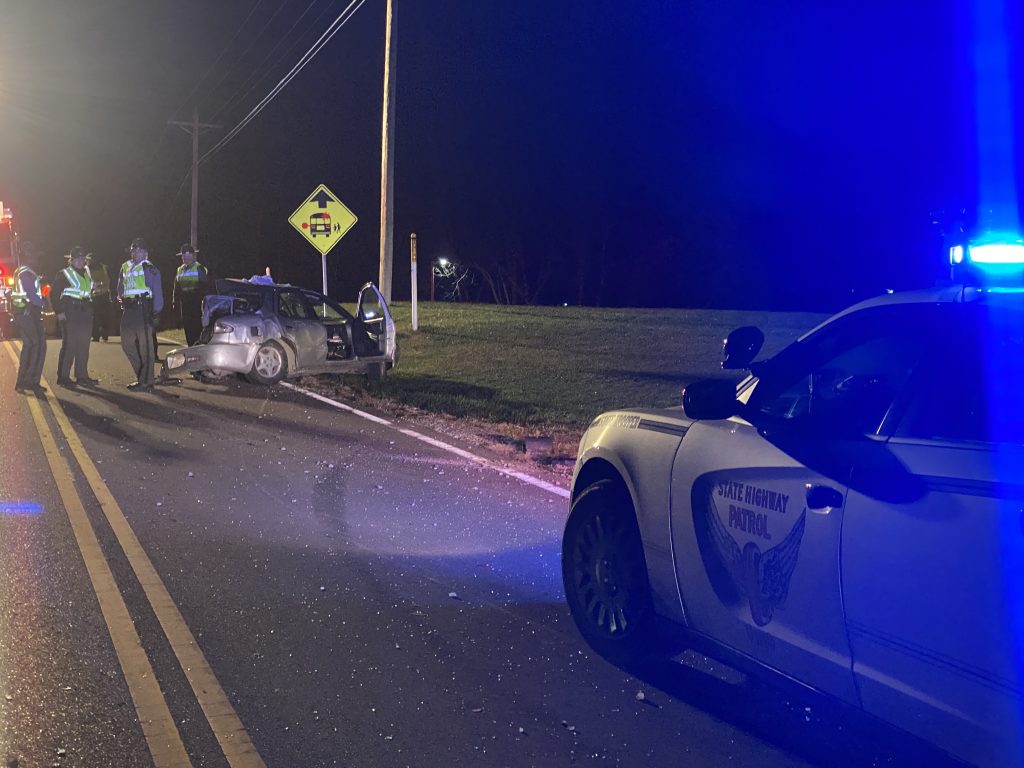 When Bloom Township Fire Department arrived on scene they needed to extricate the driver from the vehicle.
The driver suffered only a leg injury and was transported to Fairfield Hospital, the passenger only had minor injuries. OSP reported that intoxication was a possible factor for the crash. Drugs were found under the drivers seat that were suspected Methamphetamines' and a needle was found on the drivers person. The passenger reported to have "slept" through the crash and was unaware of the situation when law enforcement interviewed her.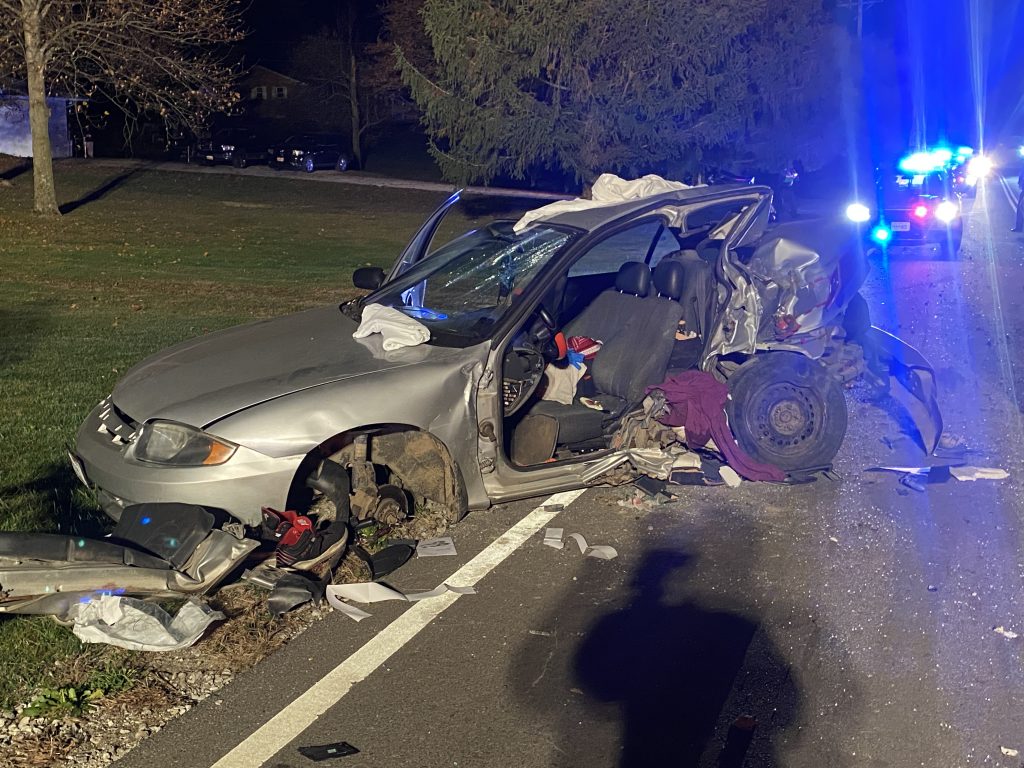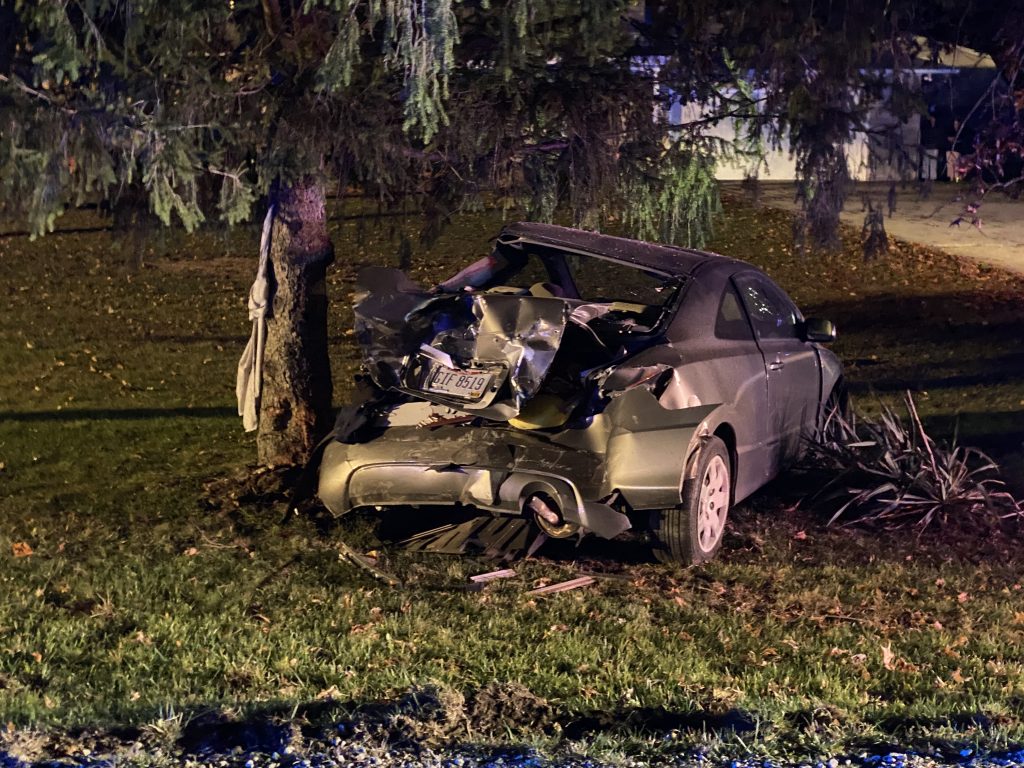 OSP is still investigating the crash, charges are pending at this time. We will update that information when it becomes available.