PICKAWAY – Ohio Department of Transportation is planning a 1.4 million dollar project to improve a high-risk intersection in Pickaway county.
Slated to begin in Spring of 2023 the intersection of Walnut Creek and Bell station was listed in 2014 on Pickaway County's High-Risk Rural Road location map, was identified as a low-cost improvement segment on the County's 2015 Safety Integrated Project Map, and was listed on the County's 2018 High Crash Locations Map. As a result of these listings, The Pickaway County Engineer's Office completed a safety study in 2019 to evaluate potential improvements. As a long-term safety countermeasure, the study recommended the installation of a single-lane roundabout at the intersection. In 2019 the Engineer's Office applied for and received safety funding to complete the engineering design of the proposed improvements.
Neighbors of the intersection told Sciotopost while covering a wreck at this particular intersection that they can watch daily as people going East and West on Bell Station road fail to yield at the stop sign.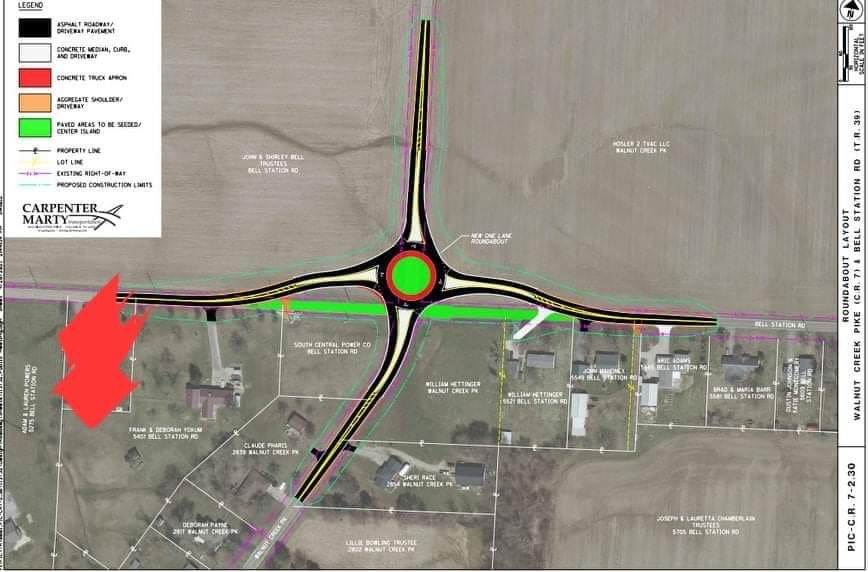 We have covered over a dozen serious wrecks in that intersection since we started reporting in 2017 said reporter Jeremy Newman, it is a location that needs to be addressed.