CIRCLEVILLE
Harvest time in Circleville means more farming traffic in and around Circleville. Grain hoppers hauling in this year's yields and with large farm equipment moving down major roads, there's no doubt its harvest time in Circleville.  A large amount of Pickaway county is farmland according to the 2012 USDA Census of Agriculture. Approximately 293,684 acres of land is farmland in Pickaway County, with crop sales in excess of $135,761,000 dollars annually – an average of $214,609.00 per farm. As per the USDA, Pickaway County produces the 2nd most corn in the state, and the 4th most soybeans among the 88 counties.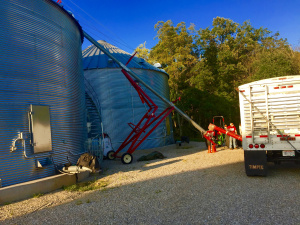 Devin Weller a local farmer from Circleville gave us a tour of one of his fields. Weller said, "It has been a really good year, all around but good growth for all crops this year."  Weller says technology today helps us be more efficient, "We can map our fields and diagnose where fertilizer is needed to produce better crops. Efficiency and technology are helping the farm succeed, its a real Science." said Weller.  "Technology helps us manage our day from the cab of the machine, I can make phone calls, check on the grain bins, eat my lunch, and market grain. Eventually, tractors will be autonomously harvesting, managed from a satellite location, letting the farmer multitask even more."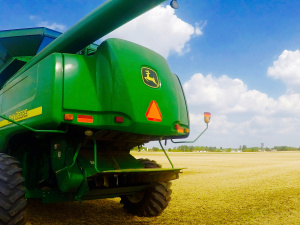 "There's a huge disconnect between farmers and community. They walk through the grocery store and don't even think where food comes from. Kids think food comes from grocery stores, so trying to educate young people is really important" said Weller. "Talk to your local CSA, Rhoads Farm Market, New Century CSA, and be neighborly to your local farmer," said Weller.
- Advertisement -
"We have a decent crop this year and a decent amount of struggles. Farmers had to replant this year state-wide but it turned out well," said Weller. Commodity prices are down from a  4 or 5-year ago high. We had some really good prices, it's a little tighter but the yields will make up for the lack of price."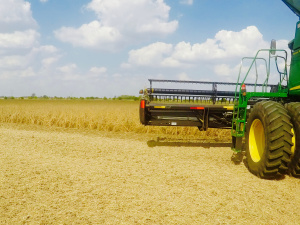 Audrey Glass from the Pickaway County Farm Bureau told us, "Any interested parties on getting to know more about all types of farming can contact the Bureau at 740-474-6284, or like them on Facebook to find out about farming events going on in the area." The Pickaway County Farm Bureau is located 24633 U.S. Hwy 23 S Circleville, OH 43113-9191.