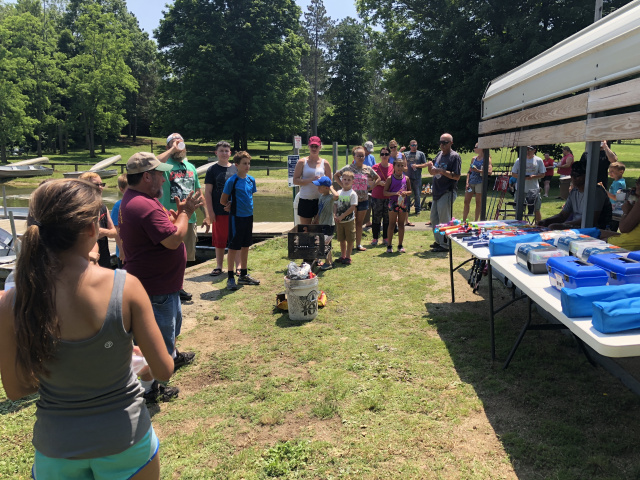 CIRCLEVILLE – Yesterday June 9, 2018 was a warm and sunny day for fishing at A.W. Marion Hargus Lake. A.W.MARION STATE PARK MARINA Hargus Lake hosted the 4th annual free with prizes fishing tournament on June 9th for kids 15 and under.  Registration was from 11 am to 12 pm, and the tournament ran from 12 to 2 pm.  Prizes were awarded for the most fish caught and the largest fish.  After the tournament free hot dogs, chips and drinks for the kids.
"All kids win prizes, we make sure we have enough prizes for all the kids that come and attend," said Carl Dickey.  "We had 48 last year and 48 this year and I think thats great, its a good turnout for the event."  The tournament is broken down into three divisions by age groups and those three divisions kids can win in two different groups most fish and largest fish.  Kids who won in either biggest fish or most fish were able to choose the big prizes from the table that included large fishing pole set ups, kids fishing poles, or folding chairs.  All kids were able to pick out prizes awarded for being at the event.
Winners are: Brayden McGowan at most fish in kids bracket – 6
Brayden also won biggest fish in the kids brakes at 9 inches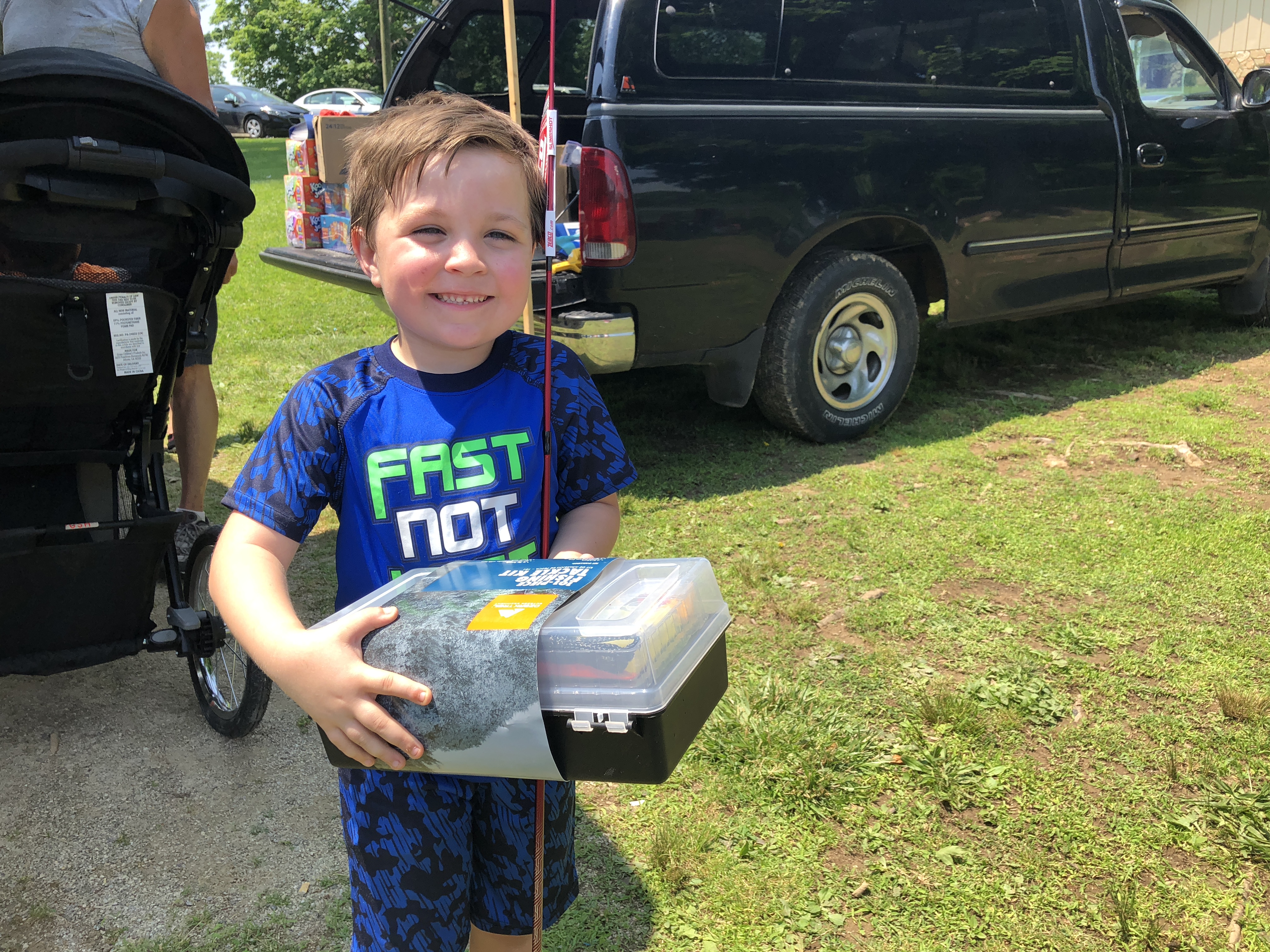 Landon Walker placed 2nd in most fish caught 2 and 3rd in biggest fish in the kids division.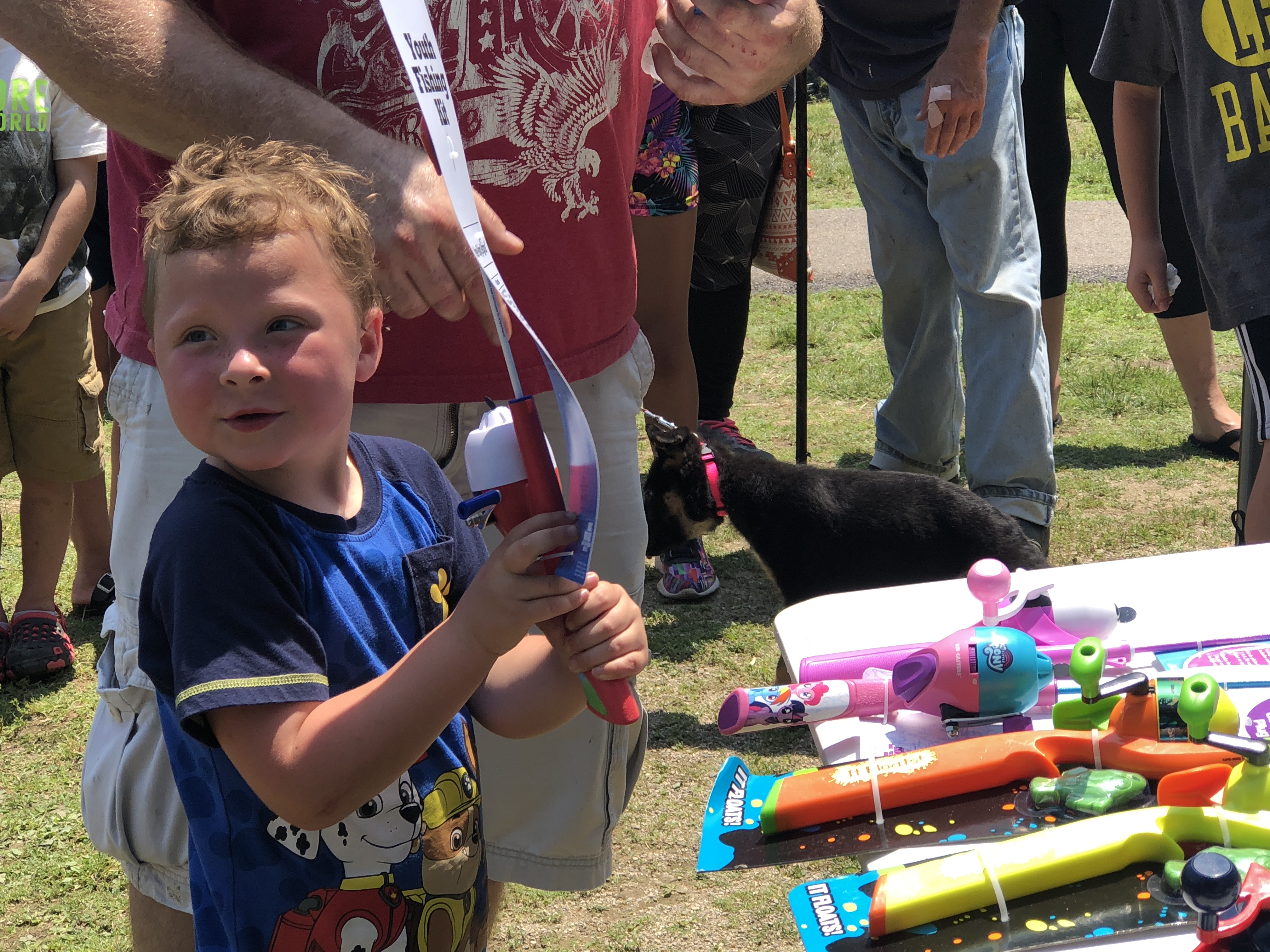 Adison Temple placed 3rd in most fish caught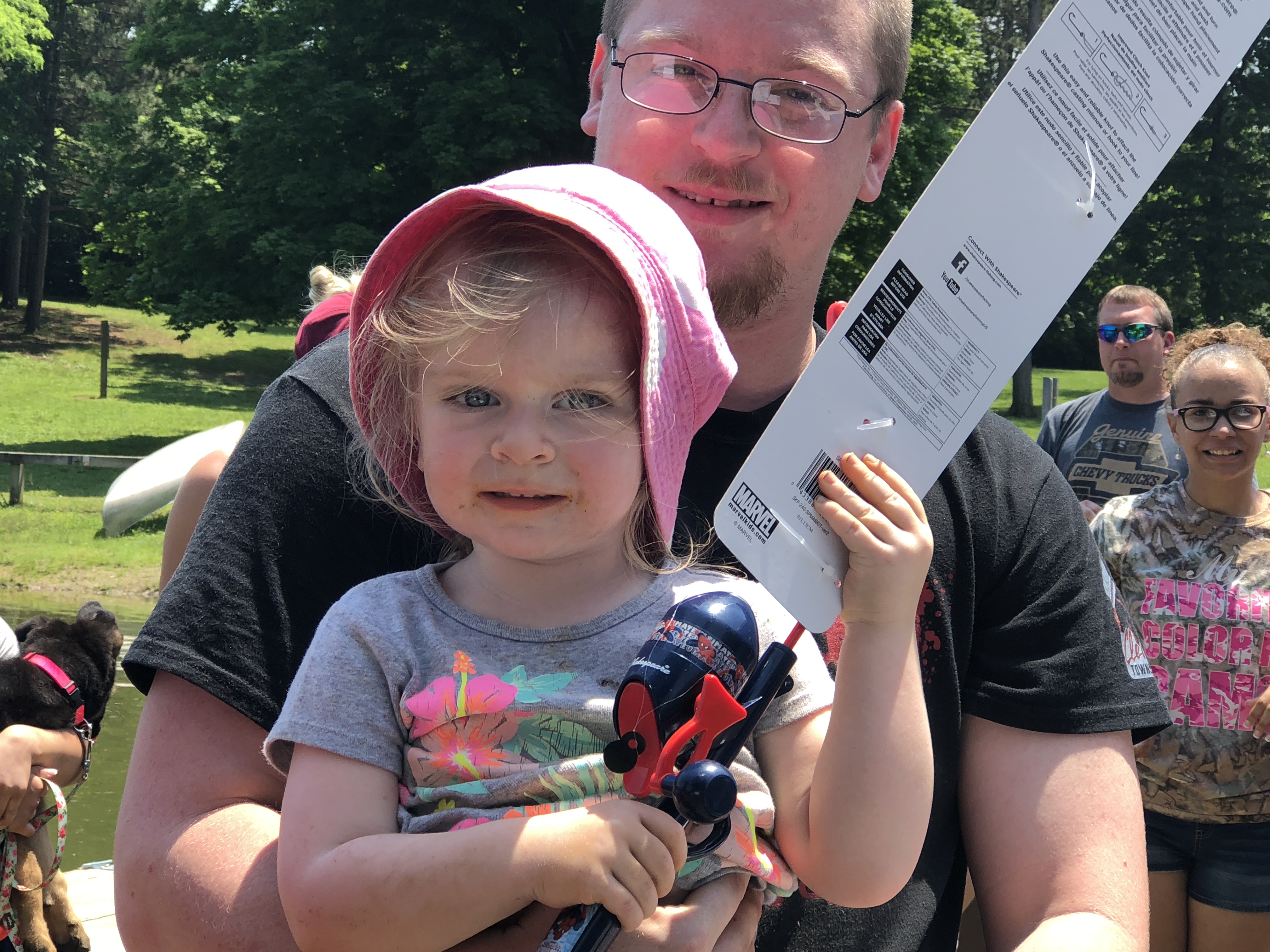 Wyatt Short only caught one fish but was big enough to give him second in Biggest fish in the kids division.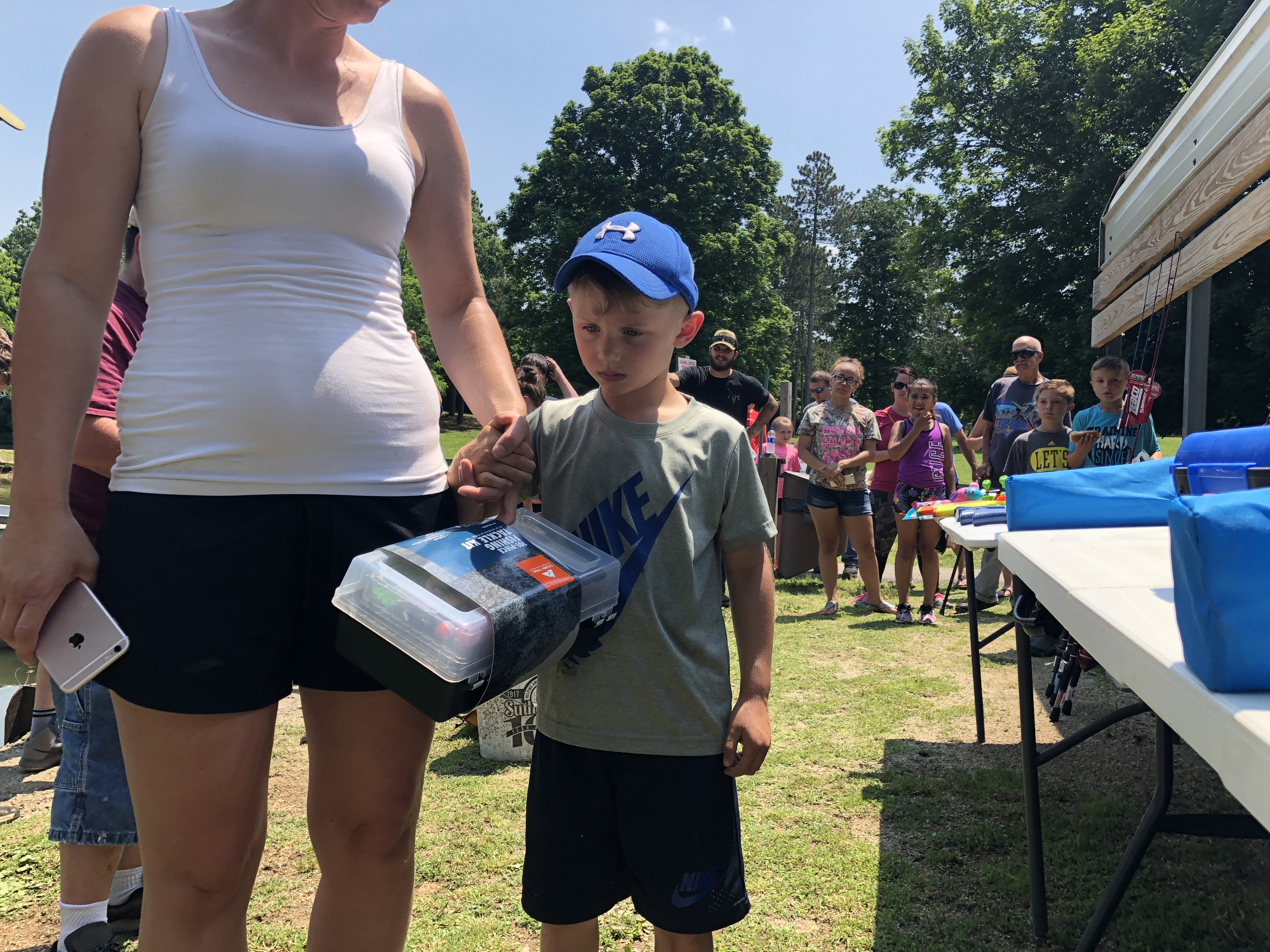 Lanan Russel Caught the most fish in the middle school division at 9 total fish, he also won 2nd in largest fish in this division.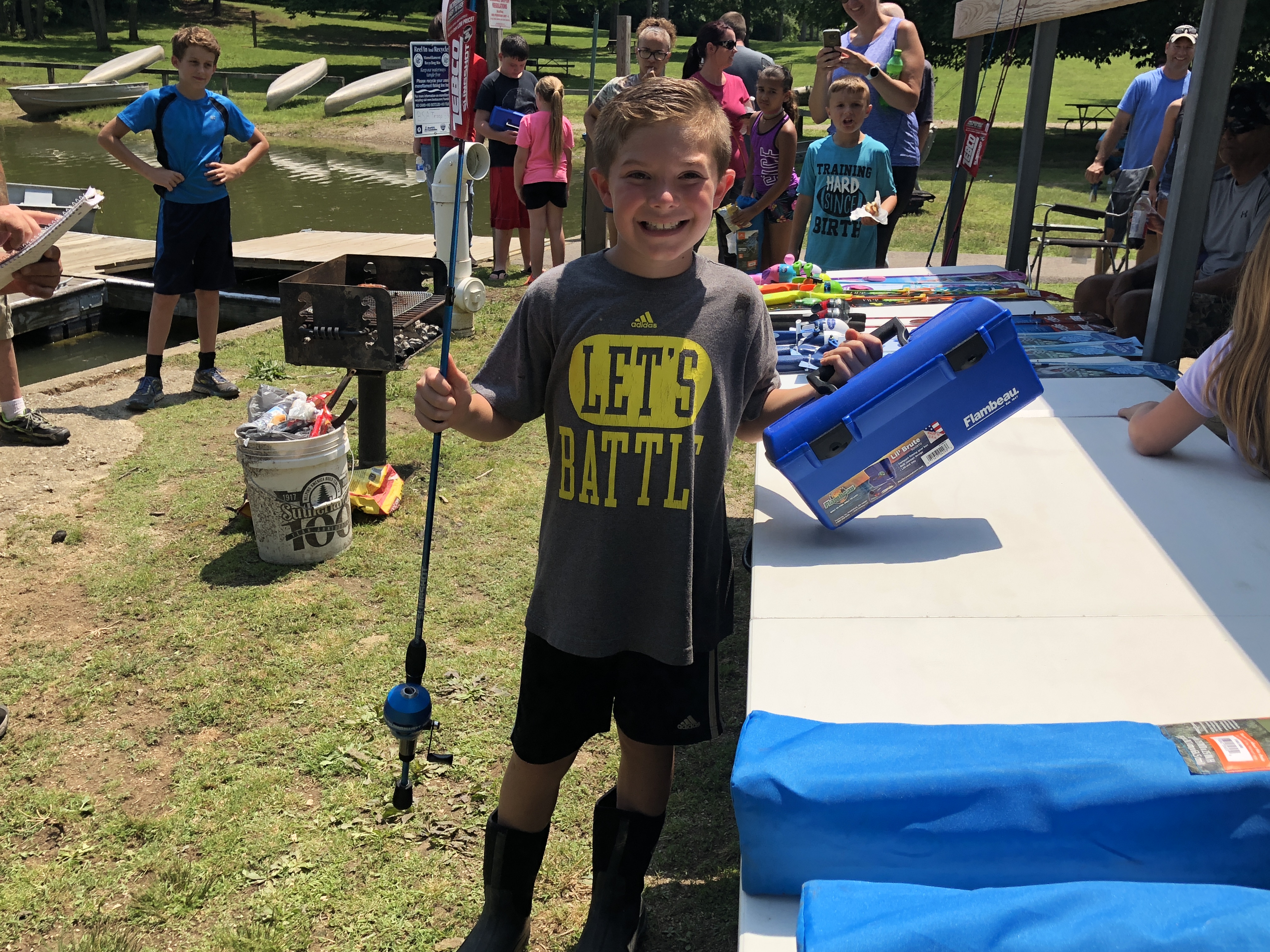 Mily Fletcher placed 2nd in most fish caught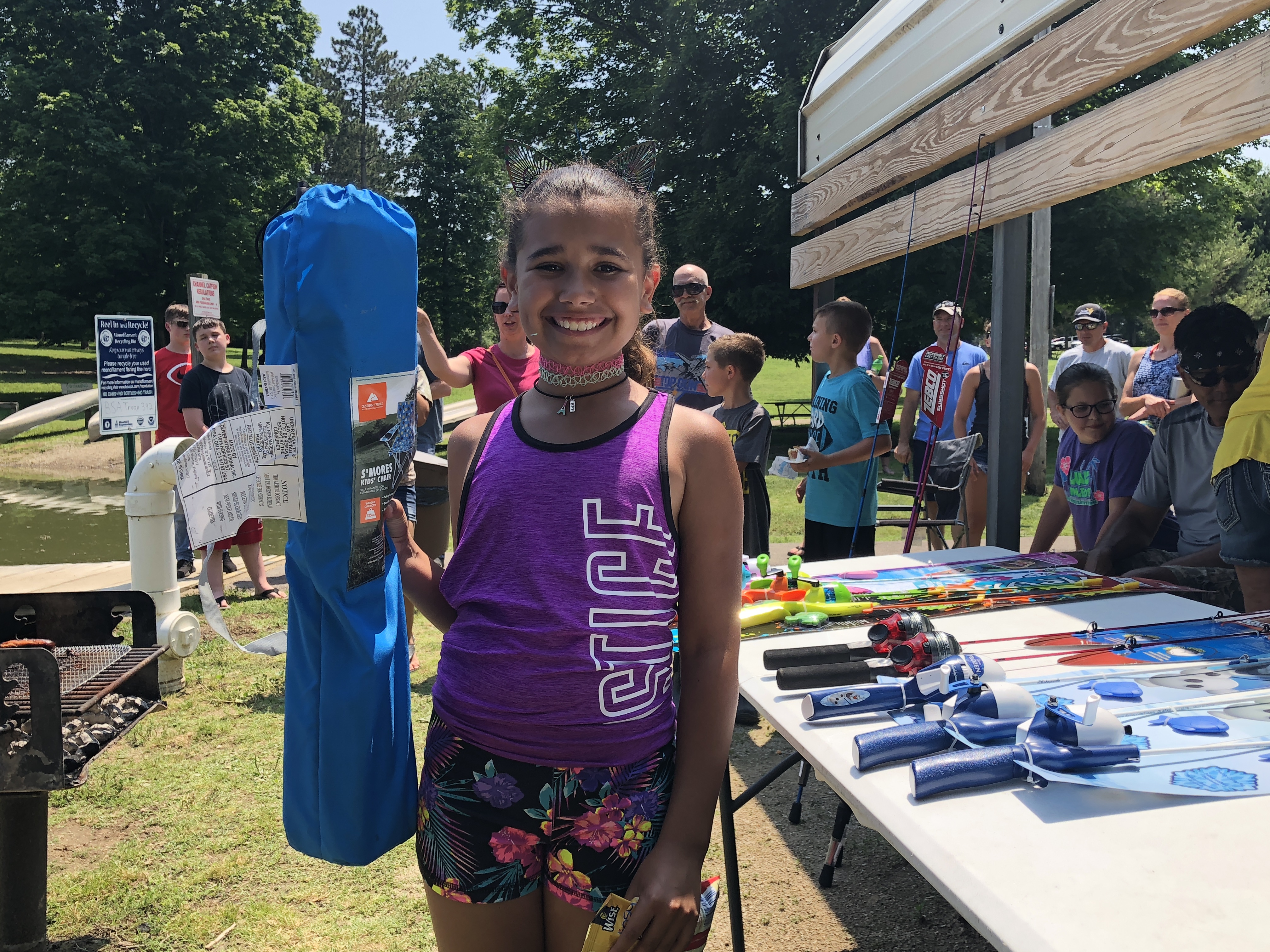 Wyatt Klett placed 3rd in most fish caught for the middle class kids division.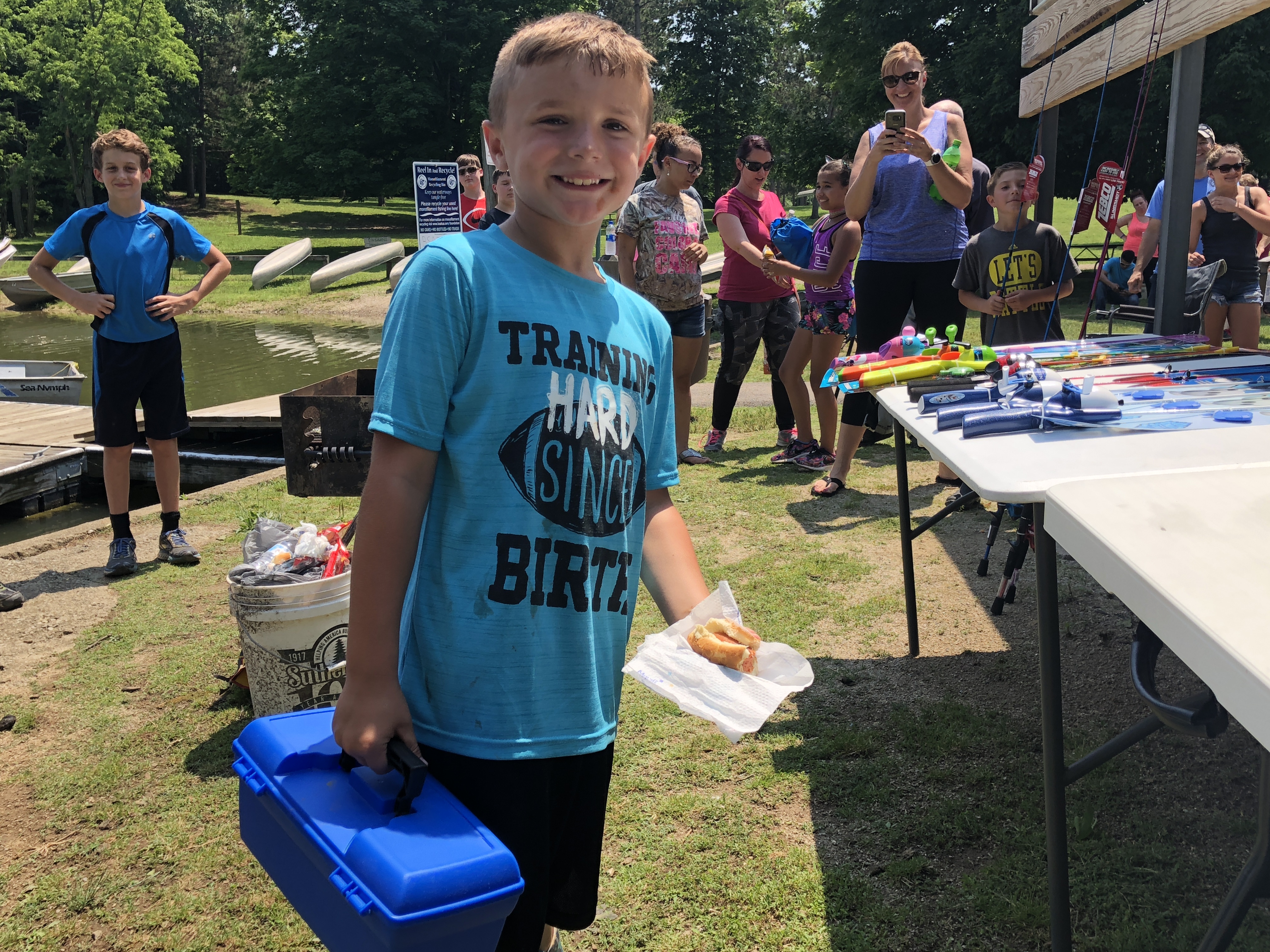 Abigil Combs caught the longest fish in the middle class division at 9 inches.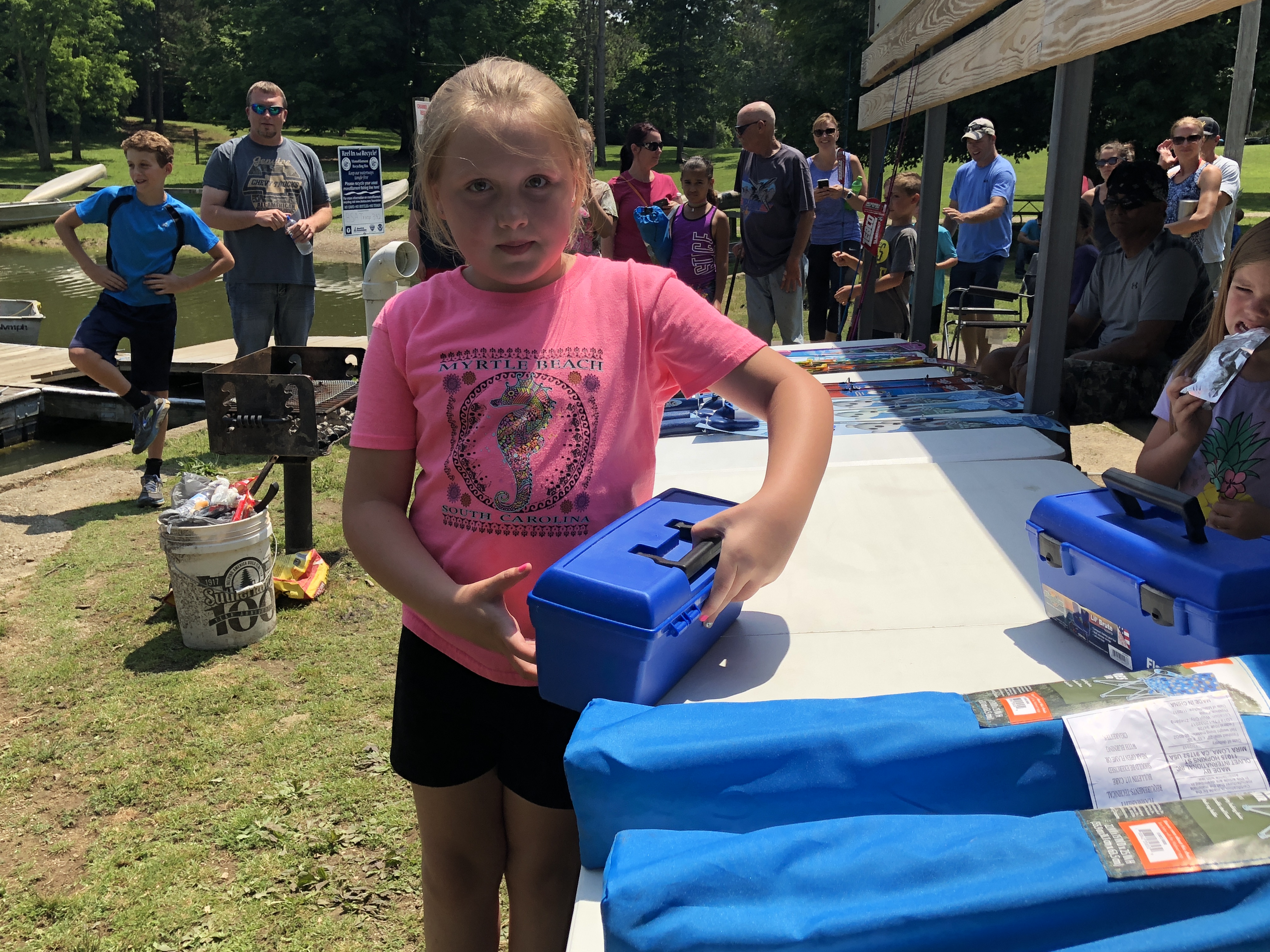 Zeppelin Watt placed third in the largest fish division for the middle class kiddos.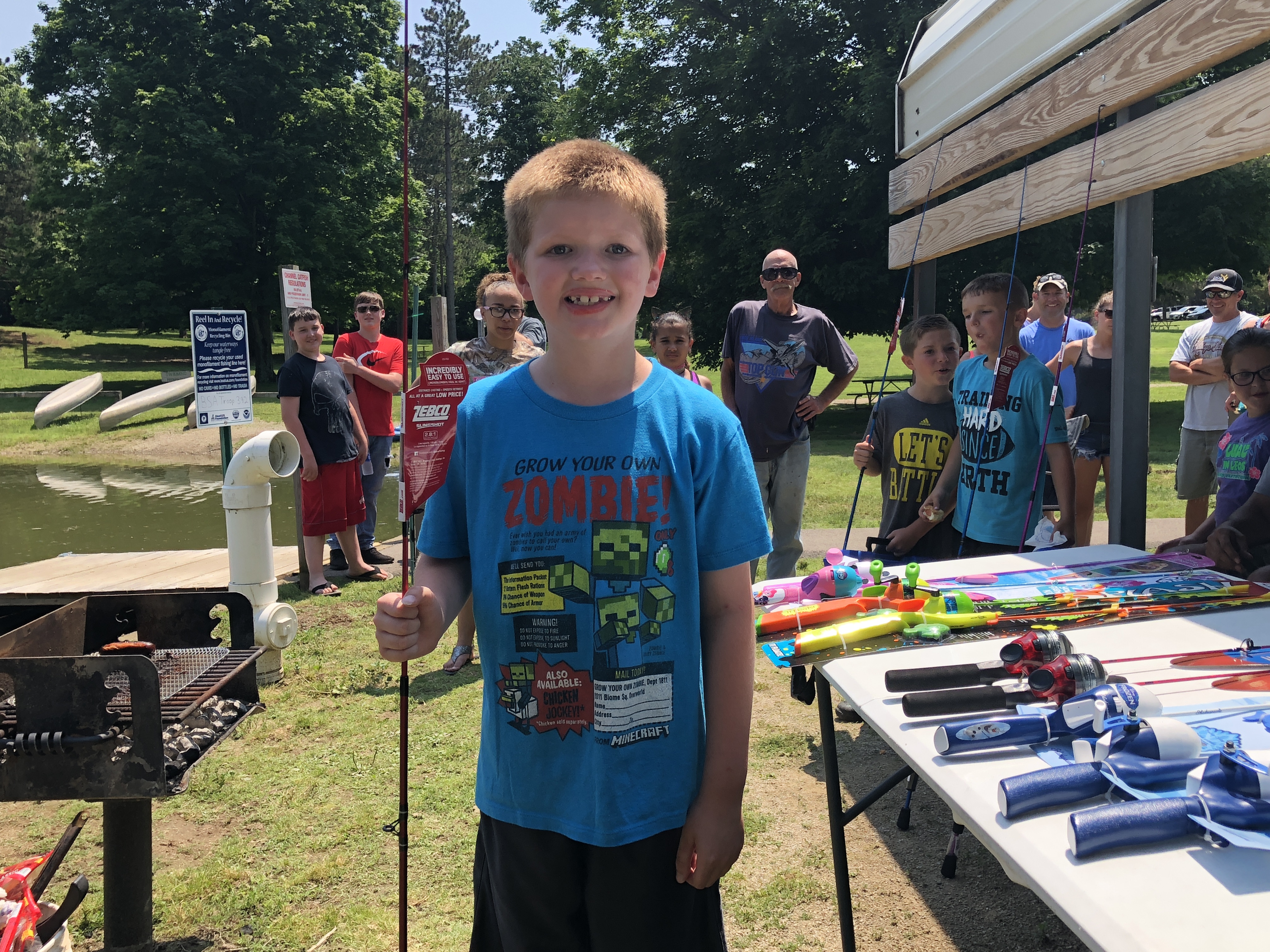 The oldest kids division Hunter Combs won most fish caught at 20 fish!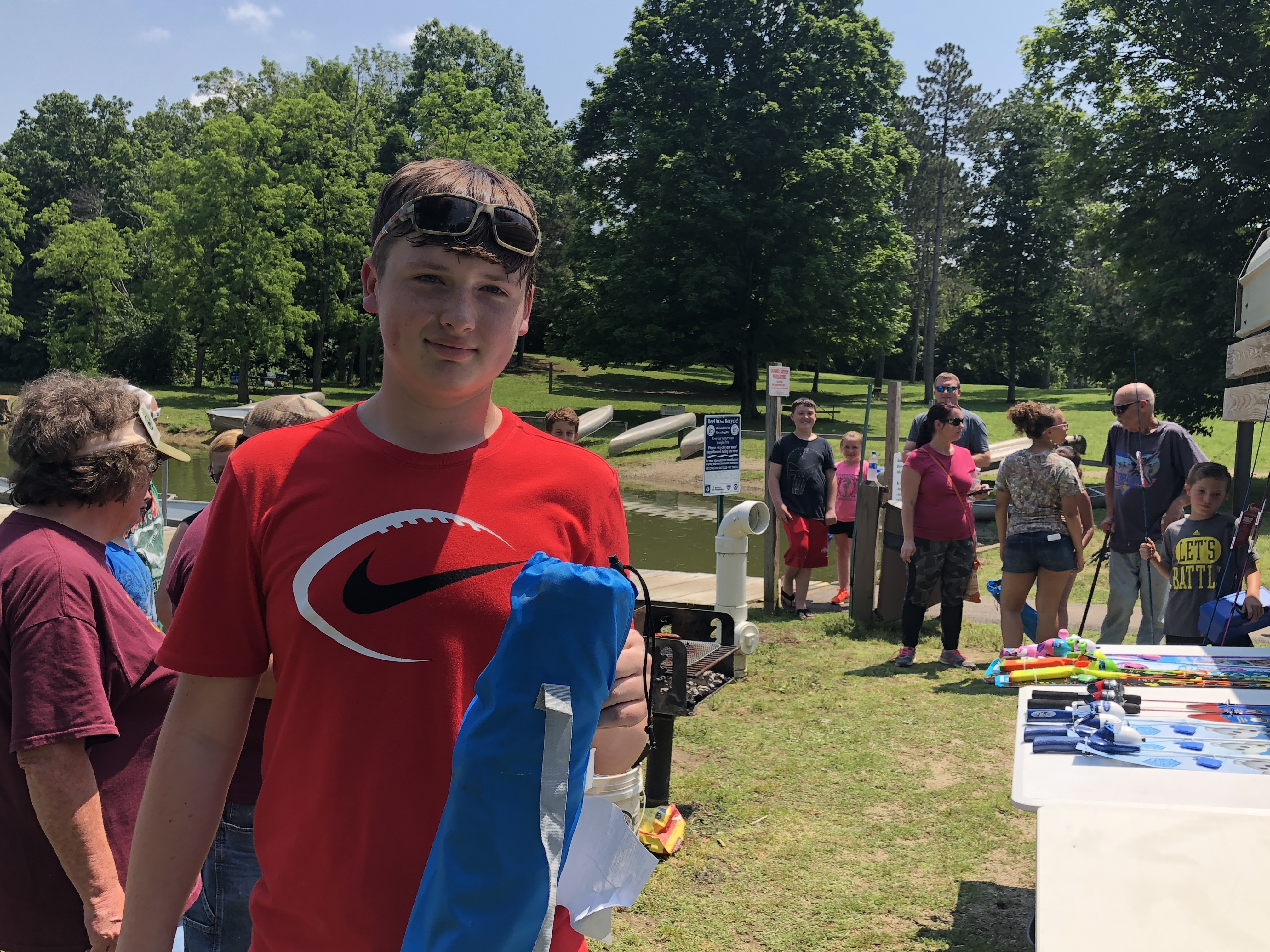 Followed by his brother in 2nd for most fish caught at 12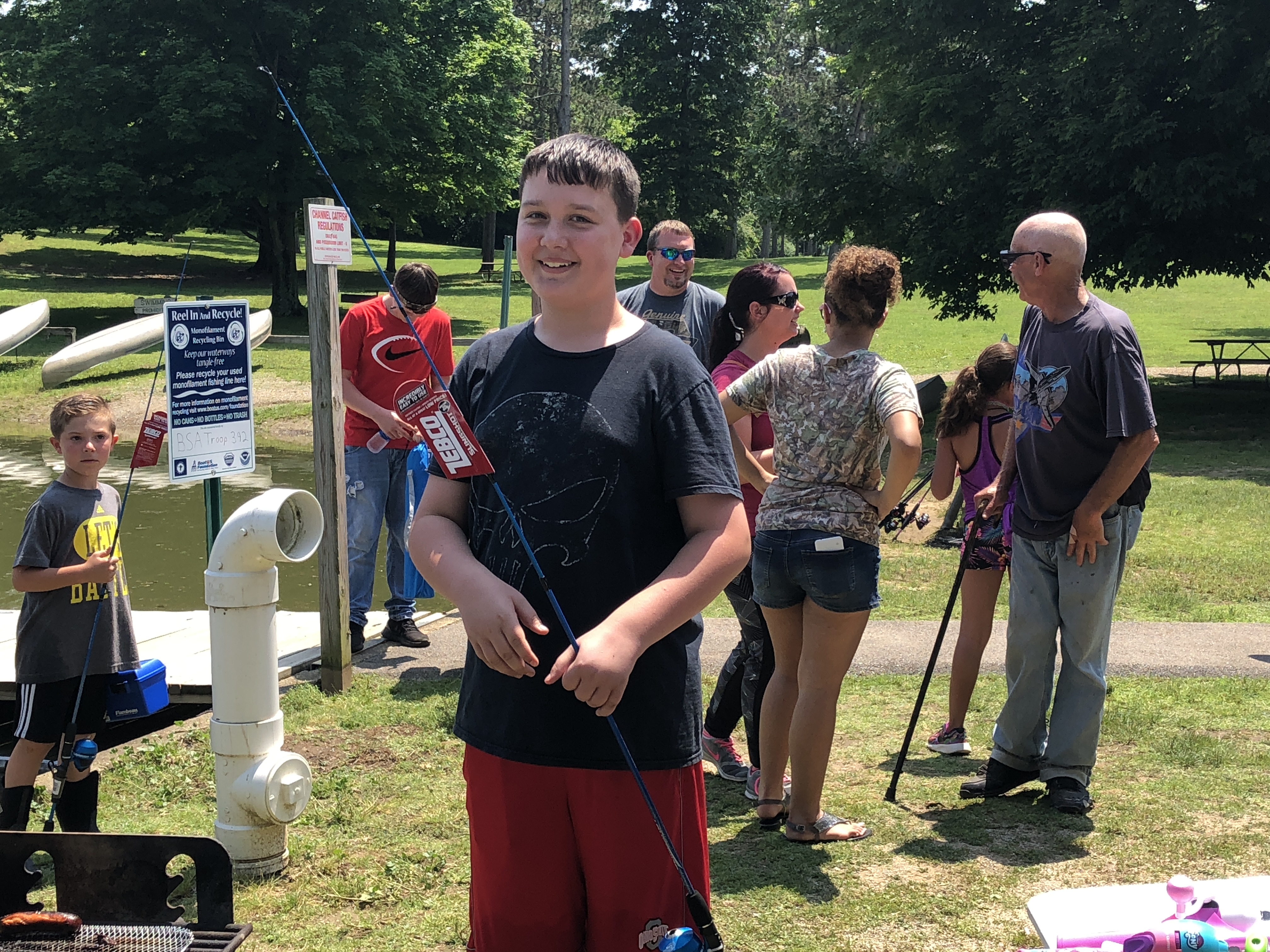 Elias Orzonez placed 3rd in the oldest kids division for most fish caught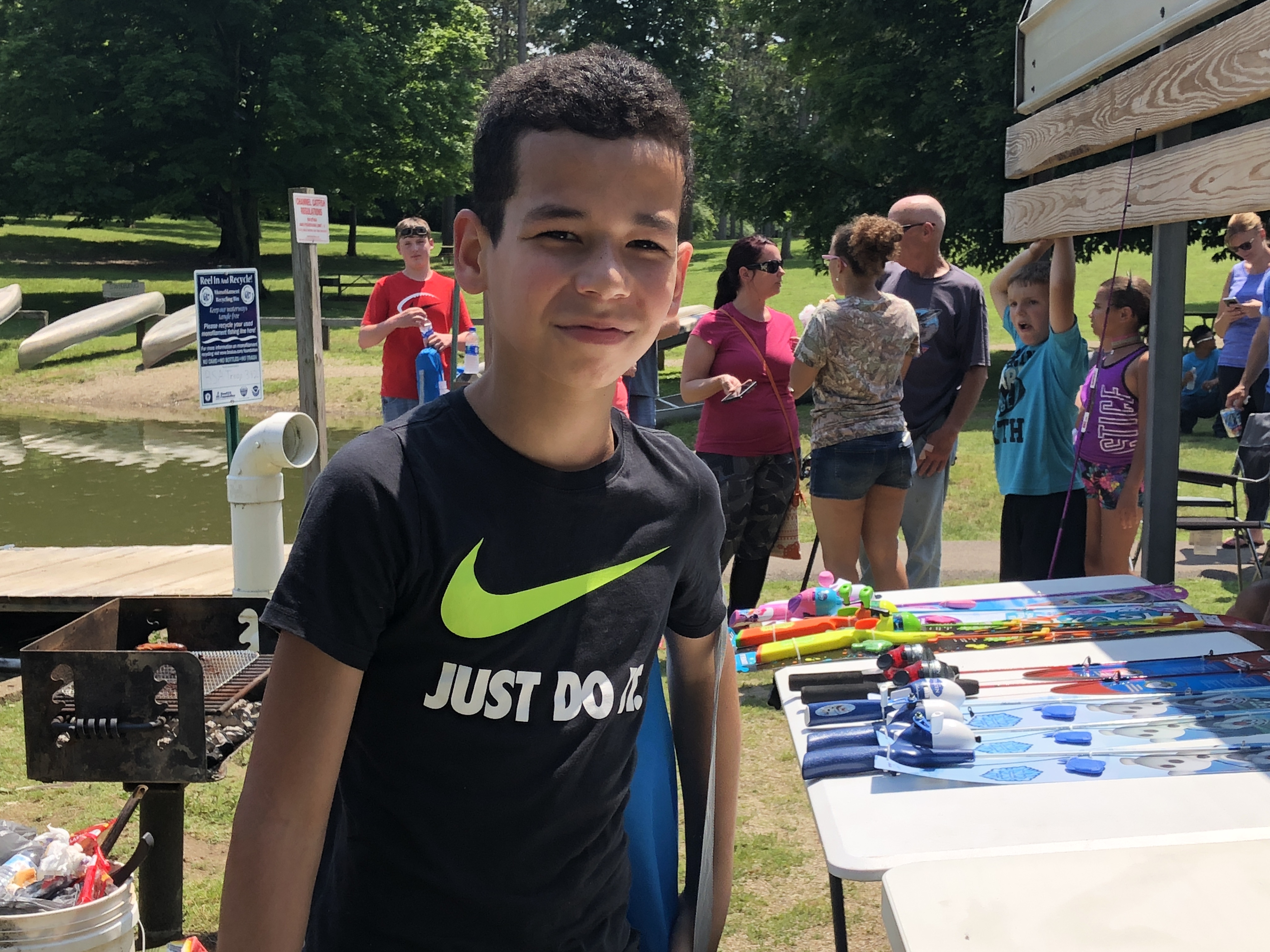 Dillion Neff caught the biggest fish in this division at 11 inches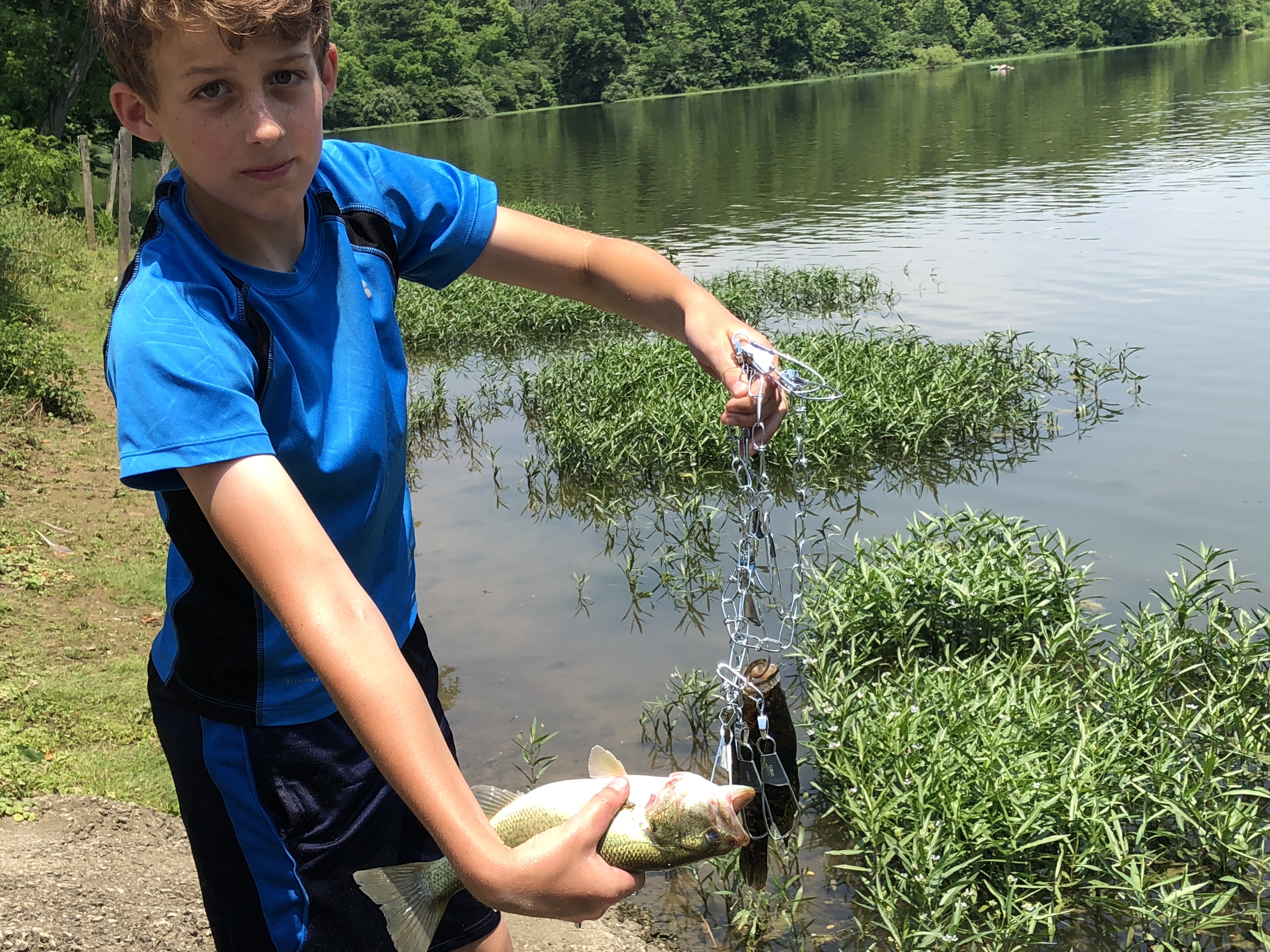 Samanta Mayhan caught the second largest fish
Zachary James and David James brothers tied for 3rd at largest fish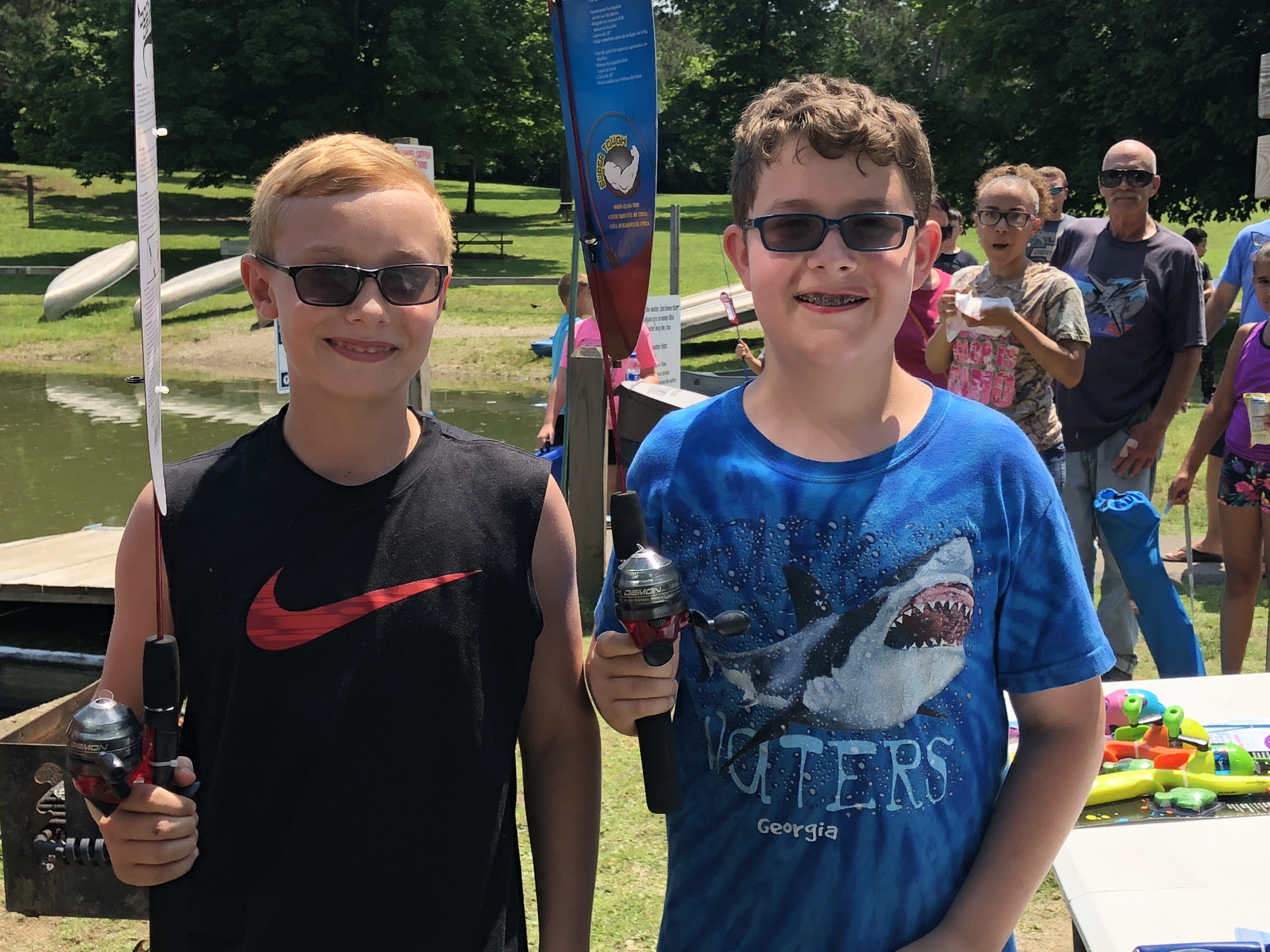 Heres some action shots of the day