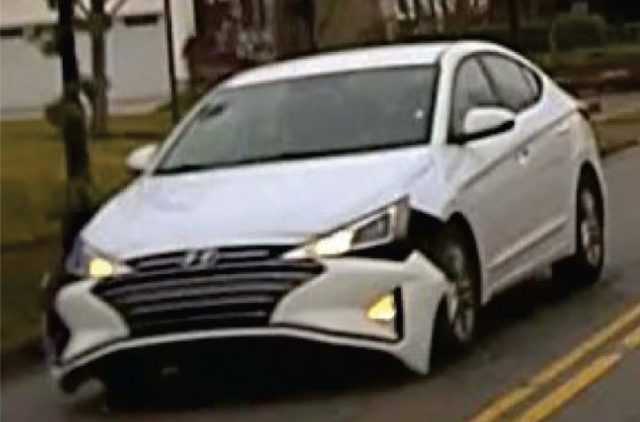 On December 8, 2022, at 3:00 pm, while at a business parking lot in the
3100 block of Park Street, two younger thin black males wearing all black
and masks displayed handguns forcing the victim to give them his car keys.

One of the suspects took the victim's Cadillac and it was quickly located
abandoned on a public street in Columbus, OH. The other suspect left the
area in a newer white Hyundai Elantra with front-end damage. If you
recognize the suspect vehicle or have any information about the suspects,
please contact Detective Hall at [email protected] or at (614)
277-1745. The white Hyundai has been recovered in a nearby apartment complex and it was reported stolen out of Columbus earlier in the day on Dec 8, 2022.

Anyone with information about this armed robbery asked to call Crime Stoppers at 614-461-TIPS (8477) or go to our website at www.stopcrime.org and e-mail your tip. You may also submit a tip by downloading our new free P3 Tips mobile app available on the iOS and Android platforms. We are no longer taking tips via text message.