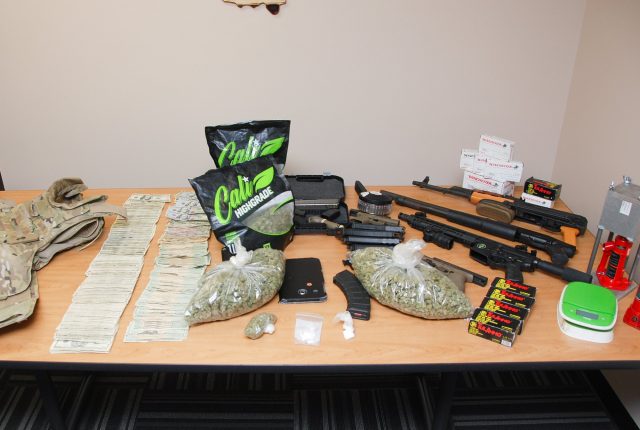 The Grove City Division of Police Special Operations Bureau reported a bust that occurred earlier this week at 2019 at 1307 Maple Park Drive, Galloway, Ohio 43119.
A search warrant was executed on December 13, 2019 as part of an ongoing investigation into trafficking drugs in and around Grove City.
According to a press release, detectives seized 27.5 grams of cocaine, 3.4 pounds of marijuana, 5 firearms (2 rifles, 2 handguns and 1 shotgun), hundreds of rounds of ammunition, body armor and $19,000 in cash believed to be proceeds from illegal activity. Also seized was a hydraulic press and powder cutting agent used to manufacture cocaine.
The target of the investigation, Trey Anderson, was arrested near the residence. He was charged with trafficking in drugs (F-2) and booked into the Franklin County Jail. Additional charges for Anderson will be coming.