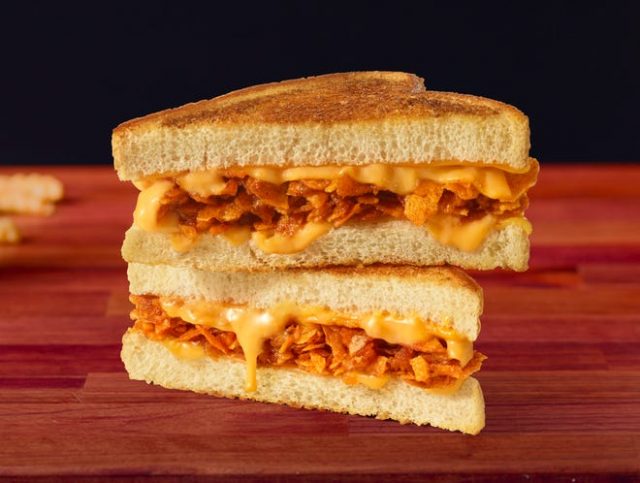 US – Being an implant to Ohio from my hometown in Eastern Maine one of the local Ohio favorites was introduced to me in the early 2000's it was Grippo's potato chips, and Frisch's now they have come together to create something interesting.
Grippo's 101-year-old potato chip manufactured in Cincinnati Ohio is one of the most unique chips I've tried in most of the US. The hot, sweet bbq flavor is a local favorite and I fully understand why.
Also a local favorite Big boy, also a 100 plus year old Cincinnati company (105 to be exact) has been on my breakfast buffet menu for quite some time.
Now the two staples of Ohio history have come together and are offering a Grilled Cheese Grippo's BBQ chip sandwich. That's not the only menu item though.
Frisch's new menu items include:
Grippo's Barbeque Chip Grilled Cheese – Melted American cheese and Grippo's chips meld to make a crunchy creation on Texas toast.
Four Cheese Grilled Cheese – Melted Parmesan, provolone, Swiss, and American cheese on Texas toast.
Club Melt with Ham or Turkey – Sliced turkey or ham with bacon, tomatoes, and American cheese on Texas toast.
Tomato Bisque Soup – A thick, tangy, and rich tomato bisque soup to pair with either new grilled cheese sandwich.
Family Fish or Shrimp Meal – A warm family dinner of wild Alaskan white fish or popcorn shrimp or butterfly shrimp and a variety of sides.