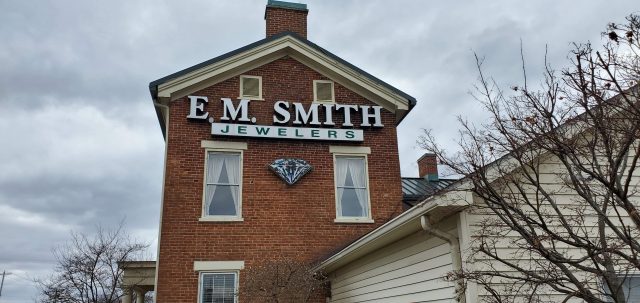 Starting TODAY, E.M. Smith is resuming their Biggest Sale Ever!
"No appointment is necessary.  However, we want to keep our customers and employees safe, so we'll be practicing social distancing, wearing masks, sanitizing frequently and limiting the number of people allowed in at any one time.  We'll try to keep the wait times to a minimum, and we promise it will be worth it!"
Their new store hours are Monday – Saturday, 10am to 6pm.
1334 North Bridge Street, Chillicothe Ohio 45601
E.M. Smith announced earlier this year that they were going out of business and holding nothing back with storewide discounts up to 70% off.  The liquidation will include Collections of Exclusive Diamond Jewelry, Loose Diamonds, Gold, Precious Gemstones, Timepieces, Pearls and Designer Brands for which they are famous!