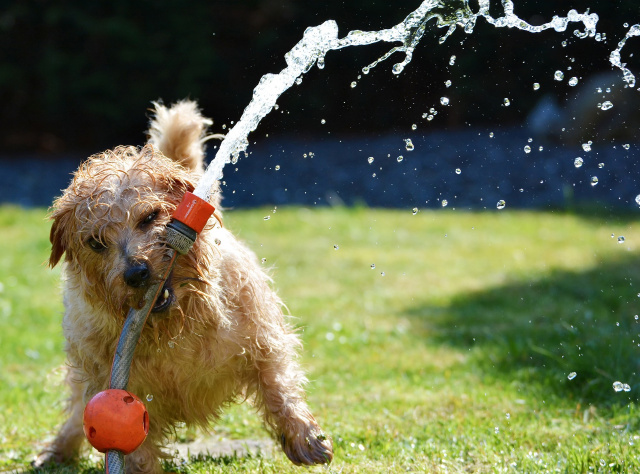 The Heat Is Here; Make Sure Your Dog Is Prepared
With the sun finally shining in Scioto County, it's time to start thinking about summer fun and excursions. Of the 85 million pet-owning households in the United States, 69% consider their companion to be part of the family. There are plenty of pet-friendly attractions nearby to ensure no family member is left behind.
What To Look Out For
Local dog owners should take precaution for their furry-friends. They aren't the only ones coming out to enjoy the warm weather. Native wildlife also become more courageous during the summer months, and it's possible for them to carry contagious diseases which can harm your dog. It's important to have your dog on a leash when hiking the trails or attending an outdoor event. Keeping your pet within your field of vision is important to keeping them out of harm's way.
According to the Ohio Division of Parks and Watercraft, Scioto Trail State Park is pet-friendly. While it's extremely important to be respectful of these natural spaces, and all who inhabit them, it's also important to keep your dog closeby to reduce the risk of harm.
Beware of Hot Pavements
Other ways to keep your canine safe this summer include understanding hot weather safety tips for animals. Although it can be fun to bring your companion along on your adventures, there are some places pups just can't go. Hot pavement is a huge danger for paws, as it can easily burn or blister the skin. This is not only incredibly painful, but traps heat on the dog's body and increases their risk of heatstroke. If your plan is to enjoy a day by the pool or running some errands around town, make sure your dog is safe and cool. Don't leave animals unattended in locked vehicles or unsupervised by the pool. A good rule of thumb- if you wouldn't leave a toddler there, you shouldn't leave your dog.
Keep Your Dog Hydrated
Some effective ways to keep animals cool during the summer months are with hydration and grooming. Always make sure your dog's bowl is full of clean water. If you're looking for a way to entertain your dog while keeping him cool, try these easy pupsicles. Also, remember to never shave your dog. The layers of hair are important to keep them protected from the sun, so a little trim is all that's needed. Dogs shouldn't be left out of the summer fun, as long as owners take the necessary measures to ensure the safety of their animals. If you have any questions about caring for your pet in the heat, contact your veterinarian for more information.