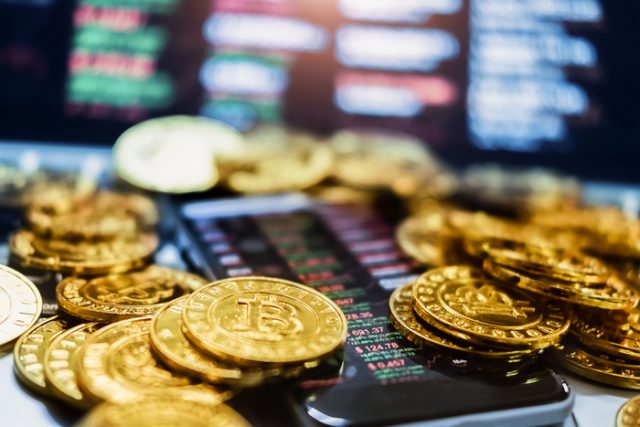 Crypto cards are gaining as much popularity as conventional cards. This is due to the widespread use of virtual currencies and their acceptance.
Things to Know About Crypto Credit and Debit Cards
Digital currency is here to stay and is valued as the popular bank currencies used in trading. Cryptocurrency can be used for any form of transaction in some countries and industries. Cryptocurrencies are investment assets that are prone to rise in value and fall. With the global use of cryptocurrencies comes the inevitable introduction of crypto credit and debit cards as a tool to ease transactions.
Car companies, football clubs, arts and entertainment are all segments where cryptocurrencies have been celebrated. To facilitate the spending and trading of digital currencies in all of these sectors, there is a need to understand what crypto credit and debit cards are and how they function.
How Do Crypto Credit and Debit Cards Work?
Crypto credit and debit card functions are identical to conventional debit cards. You can get a virtual card or opt for a physical crypt debit card if you're in a region with crypto ATMs. Users have to top the card with the digital currencies they want to use before making any transaction or payment.
The way a crypto credit or debit card works differs on the card issuer policies and offers. Crypto cards have different offers and features such as travel rewards and cashback on purchases. Crypto credit or debit cards can be used to transact and purchase directly. Shopping outlets receive payment as any form of cryptocurrency and convert it to USDT. Users can buy USDT, store, and make payments with crypto credit cards.
If you prefer to trade any of the many cryptocurrencies available in the cryptocurrency market, you can also consider one with flexible and safe policies on card transactions.
Merits and Disadvantages of Using Crypto Credit and Debit Cards
Before choosing a crypto debit or credit card, you must be aware of what you stand to benefit and some of the dangers. Knowing what merits and demerits accompany crypto card transactions will help you remain on the safe side at all times.
Crypto card enables you to borrow and pay back later from the company that issues the card. Unlike the regular debit cards where you can only carry out transactions with the money in your account. You receive rewards in digital currencies and tokens such as Sol, Ethereum, Bitcoin, etc. Some credit card issuers give rewards for memberships and purchases on the crypto card. You can carry out transactions with ease using crypto credit/debit cards.
However, on the flip side, crypto cards have a limited number of places that they can be used. Despite the rapid rise in the usage of cryptocurrencies, it is not used globally like the local currencies.
In some countries, it is banned, and not all companies accept it as a means of payment. Crypto cards have high taxes. There are legislative laws that attract high taxes for cryptocurrencytransactions that can amount to losses for individual users.
The demand for the use of crypto cards is low, affecting the rate of its usage. Yes, we have some countries that have embraced the use of these cards and even set up crypto ATMs. This can be attributed to people's view of digital currency and technology that ranges from one place to another.
Factors to Consider When Using Crypto Credit and Debit Cards
You need to know certain factors when purchasing crypto credit cards. For example, what currencies does a card offer? Some crypto cards offer only some specific cryptocurrencies. If a card does not offer the option of popular currencies like Ethereum, Bitcoin, Litecoin, and USDT, it is impossible to trade such currency. Therefore, it is important to factor in the currencies traded with a particular card.● What kind of rewards does a card offer?
First, it is important to consider the rewards a card offers before transacting. Crypto credit cards that offer cash backs are better suited for users with the plan to save, while a card that gives travel rewards is better suited for users who travel.● What are the terms and conditions?
Terms and conditions are contracts between the user and card issuer. This clearly states the card issuer's terms, offers, and conditions for a currency like USDT/Tether. Please read and understand how the card works, the regulations, and the laws that bind the usage of the card before you agree to it. If you are not comfortable with the terms and conditions, you can choose another card.
Crypto cards give users rewards that can be deposited into the user account directly after every transaction, or the rewards are given at the end of the month. In addition, they enable users to spend the cryptocurrency like the traditional credit cards issued by banks.