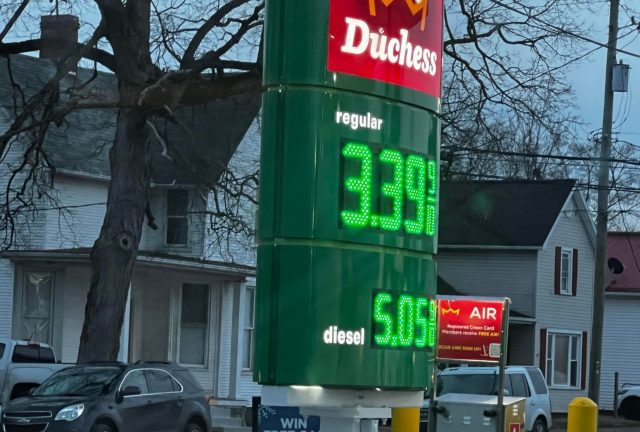 OHIO – Gas prices are up this week after months of trending downwards, and it's because of the weather.
When fridged temps moved across the US some refineries were forced to shut down temporarily, Air travel was suspended for several days, so Americans gassed up their vehicles and traveled by car over the roadways. Causing a demand for gas.
Over the last week, the national average cost of a gallon of gas rose to 12 cents hitting 3.22 per gallon.
The cost of gas will likely rise a bit more before this surge stalls due to less expensive oil and a return to seasonal driving patterns," said Andrew Gross, AAA spokesperson. "But 2022 will go down as a record year with a national annual average of $3.96. According to fuel expert Tom Kloza of OPIS, that's 40 to 50 cents more than the previous peak years of 2011 through 2014."
Gas prices in Ohio rose around 20 cents a gallon on average.
According to data from the Energy Information Administration (EIA), gas demand rose from 8.7 to 9.3 million b/d last week. Meanwhile, total domestic gasoline stocks fell by 3 million bbl to 223 million bbl. More demand and less supply pushed pump prices higher.