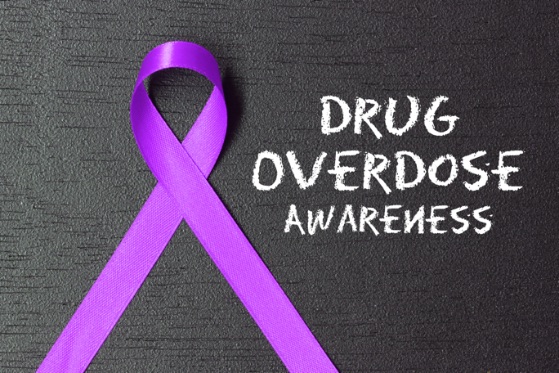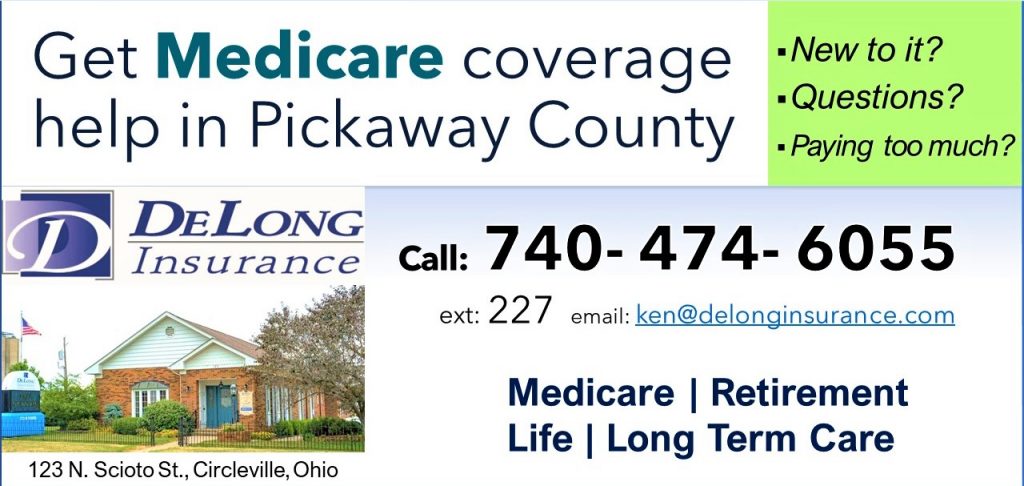 PICKAWAY – Overdose awareness day is free event that occurs at the end of August.
Almost a hundred people filled Pumpkin show park to raise awareness or grieve a loved one that has been affected by drugs in 2022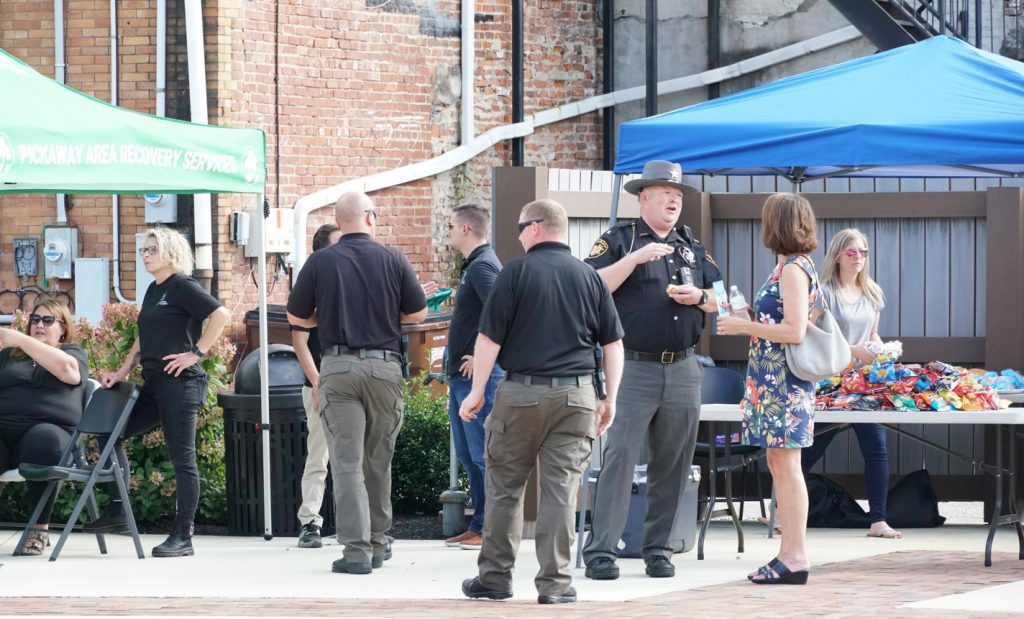 In 2021 Pickaway County lost 20 people from overdose deaths. On August 30, 2023, community members and community resource teams gather together for Overdose Awareness Day (OAD).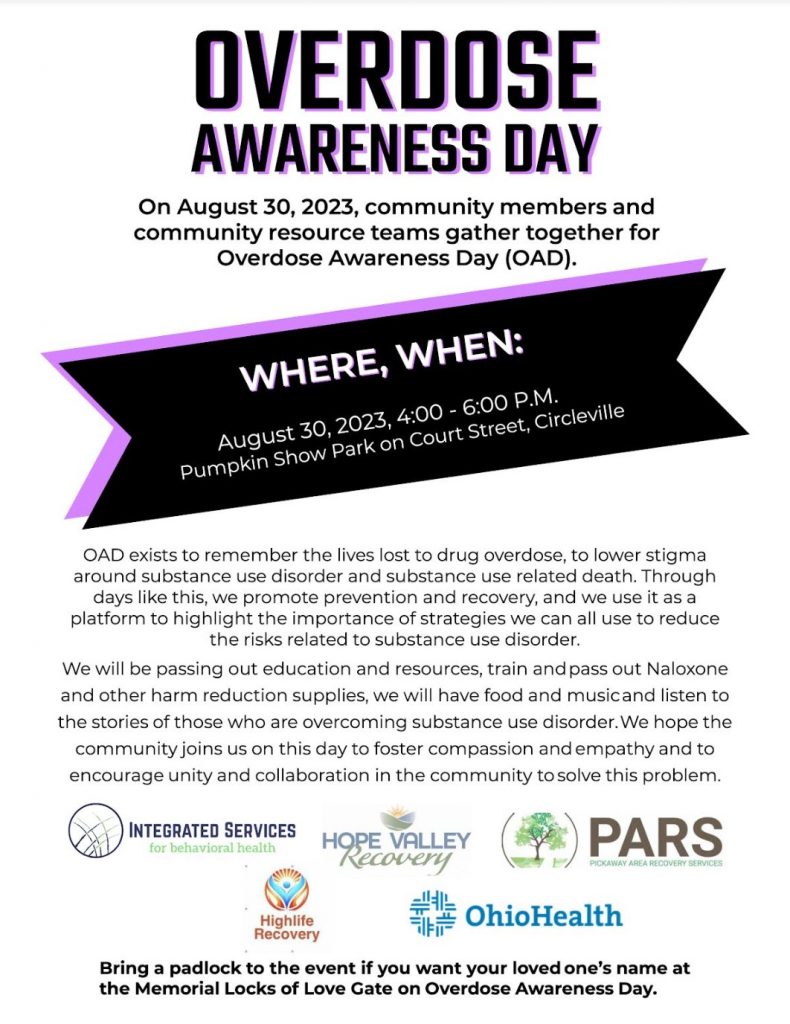 WHERE, WHEN: August 30, 2023, 4:00 – 6:00 P.M. Pumpkin Show Park on Court Street, Circleville OAD exists to remember the lives lost to drug overdose, to lower stigma around substance use disorder and substance use related death. Through days like this, we promote prevention and recovery, and we use it as a platform to highlight the importance of strategies we can all use to reduce the risks related to substance use disorder. We will be passing out education and resources, train and pass out Naloxone and other harm reduction supplies.
They will have food and music and listen to the stories of those who are overcoming substance use disorder. We hope the community joins us on this day to foster compassion and empathy and to encourage unity and collaboration in the community to solve this problem.