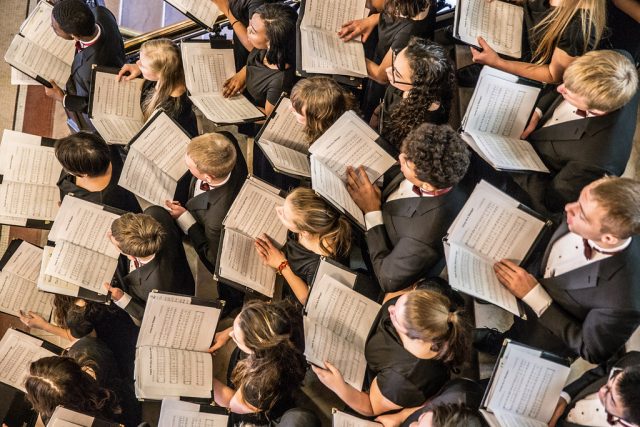 CIRCLEVILLE – Nothing will put you into the season like tonights performance of Night of Glory at OCU. A festival of Carols is a free event performed by OCU, the featured concert will have choirs, soloists, ensembles, instrumentalists, and an orchestra.
Seating reservations are now available for the Festival of Carols at
Ohio Christian University. The event is free and will be held on Dec. 7 at 6 p.m. and Dec. 8 at 3 p.m. in the Ministry & Performing Arts Center. Doors will open a half hour before the performance with pre-concert harp and piano solos.
The Festival of Carols is an annual celebration of Christ's birth hosted by the Ohio Christian University Music Department featuring instrumentalists and vocalists from the university and the community. This year's theme is "Night of Glory."
Choir selections will include songs such as "Night of Glory," "The Word was God," and "O Holy Night." The audience will have the chance to sing with the choir during "Silent Night," "Joy to the World," and "Angels We Have Heard on High." One of the brand-new Steinway-built Boston acoustic pianos purchased in July will be utilized during the event. These pianos were obtained through a generous donation as part of an effort to make Ohio Christian an All-Steinway School.
Reservations are free and can be made from https://www.ohiochristian.edu/christmas. All are welcome to celebrate Christmas with Ohio Christian's Music Department.